The Henry Royce Institute will showcase its world-class facilities and expertise to business leaders and researchers who are looking to drive the UK auto industry into a low carbon era.
Regius Professor Phil Withers, Chief Scientist for the Royce, will be sharing a call to action to delegates attending a national summit being held in Manchester and organised by the Advanced Propulsion Centre (APC), the national body that aims to position the UK as a global leader for developing and producing low carbon vehicles.
Entitled 'Automotive Advanced Materials: 2D or not 2D?' the event will gather academics and business leaders from the across the UK to The University of Manchester on January 30 – for more information visit the electronic registration page.
Delegates will be keen to discover breakthroughs in materials science to help transform the future of the UK auto industry and prepare for a government ban on cars powered by fossil fuels that will come into place by 2040.
"The critical challenge for our automotive industry is to develop cleaner, lower carbon and safer transport – breakthroughs in advanced materials will underpin many of the technological solutions we need to make the ambition a reality," said Professor Withers.
"The Royce along with our key partners, such as the National Graphene Institute and the Faraday Institute, is undertaking pioneering work both in terms of light-weighting and better energy storage that can help the automotive sector drive the nation's vehicle electrification strategy.
"So those companies that want to be leaders in this automotive e-revolution should come and talk to us at the Royce."
Keynote speaker Regius Professor Phil Withers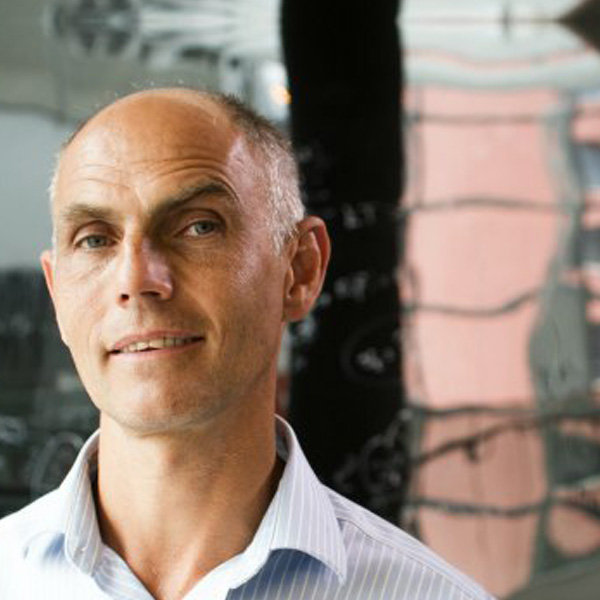 There has been a remarkable surge in demand for electric vehicles in the UK in the past few years – but manufacturers have struggled with the same issue of developing a battery to power e-vehicles that is both lightweight and delivers a reasonable driving range.
The Royce, the national organisation based in Manchester that is leading on applied advanced materials research, is helping to drive battery research by linking partners with a wider research community, including world-leading scientists at the University of Oxford, and blue chip businesses.
The Royce and its experts have played a key role in responding to the government's Faraday Challenge, a £246m government-backed commitment over the next four years to develop batteries that can deliver electrification of the automotive sector.
"Our work will go some way in helping the UK to build its own Tesla-style Gigafactory to mass produce the quantities of batteries needed for UK-based carmakers," said Dr Andrew Hosty, CEO of the Henry Royce Institute.
He added: "As well as quantity, our research will also radically improve quality – and see us produce ever more efficient and safer batteries that will successfully power the cars of the future."
James Baker, Business Director for Graphene@Manchester, the home of applied research in graphene and part of the Royce's 2D materials research theme, said: "Using graphene in battery development could make them light, durable and suitable for high capacity energy storage.
"Also, we are already seeing graphene enhanced components delivering benefits from helping to reduce weight of the car's structure through to improving the performance of tyres."
James Baker will also be speaking at the 'Automotive Advanced Materials: 2D or not 2D?' event, and will be joined by colleague Professor Ian Kinloch, a research leader from Royce's 2D materials theme.
As a sign of its commitment the Government, working with the APC, is investing £500 million-worth of funding to "research, develop and industrialise new low-carbon automotive technologies in the UK" along with industrial partners who are expected to provide another £500 million of match funding to support collaborative R&D projects.