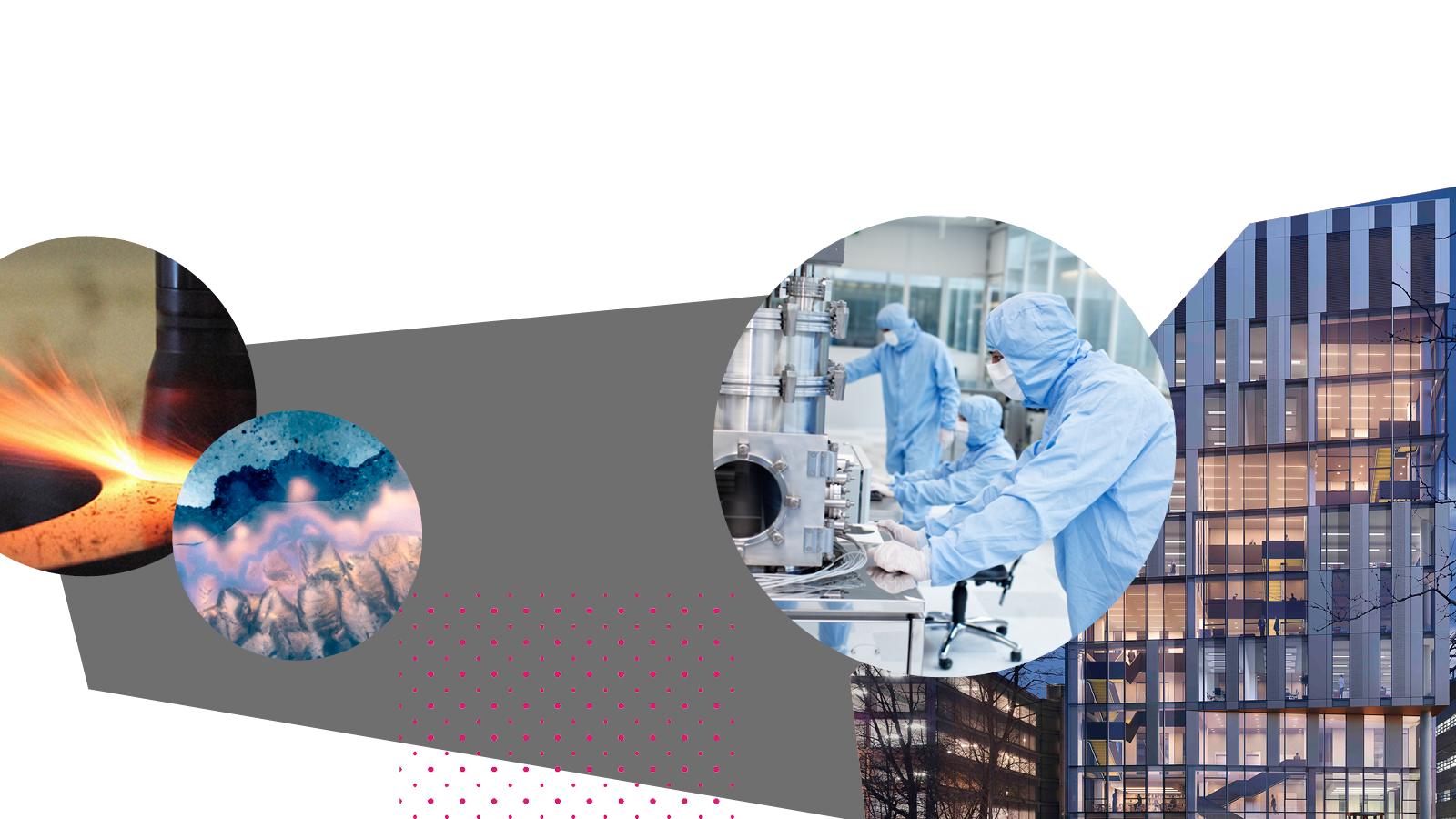 Our Research
Supporting the government's Industrial Strategy through materials innovation
Our 8 Research Areas (RAs) are led by our Research Area Leads  and represent the strategic, collective research strengths and focus within Royce.
RAs form part of a wider research framework through which we support materials communities and foster networks in these core areas to drive scientific impact. The RAs, each aided by a steering group, also interface closely with related research networks and institutes both nationally and internationally. The scientific direction of each RA is shaped through community engagement and captured though a research landscape document.
Such research is linked to both national and global initiatives, namely Transition to Zero Carbon, Sustainable Manufacture, Digital & Communications, Circular Economy as well as Health & Wellbeing – collectively described as Royce's "Drivers".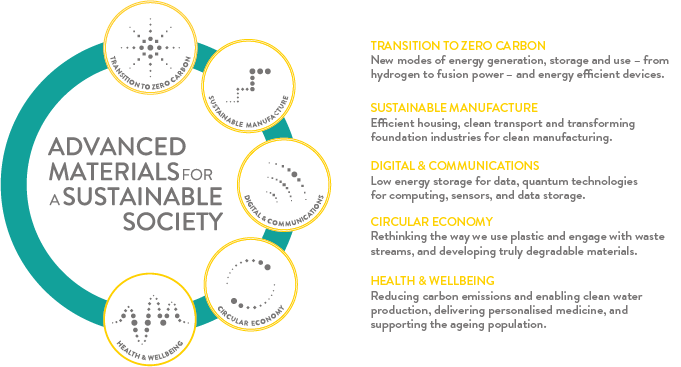 RESEARCH AREAS