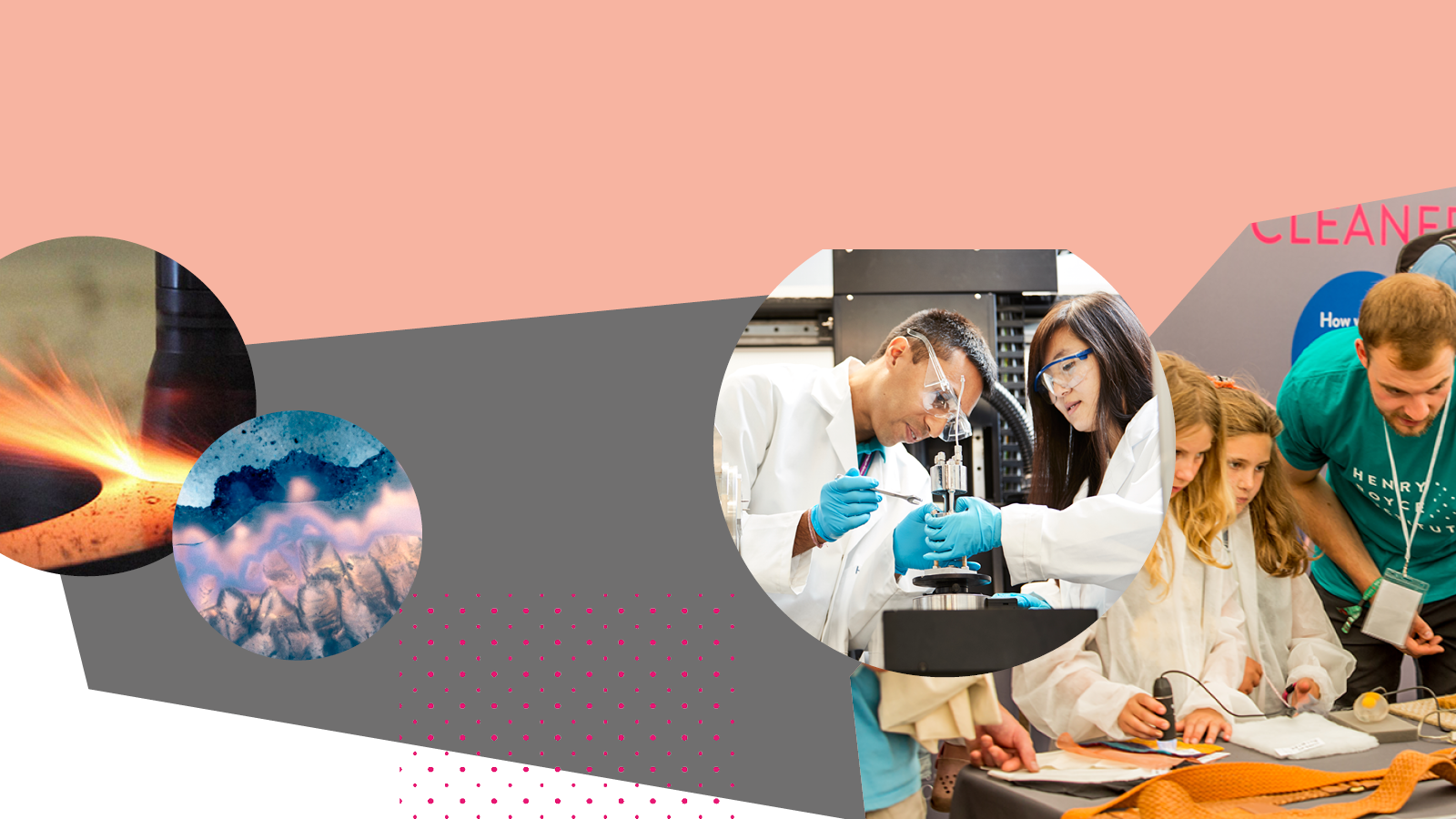 Support for Students
Inspiring the next generation of materials scientists and engineers
We train a wide range of students – PhDs, early career researchers, academics and those studying within industry. Using our national and cutting-edge facilities, we pass on the latest knowledge and applied techniques, and have funding to support students' access to the Royce facilities.
You can find more information on this page about:
The Royce also welcomes feedback and suggestions to improve our student support. To enquire, contact Tom Hancocks, Training and Skills Manager.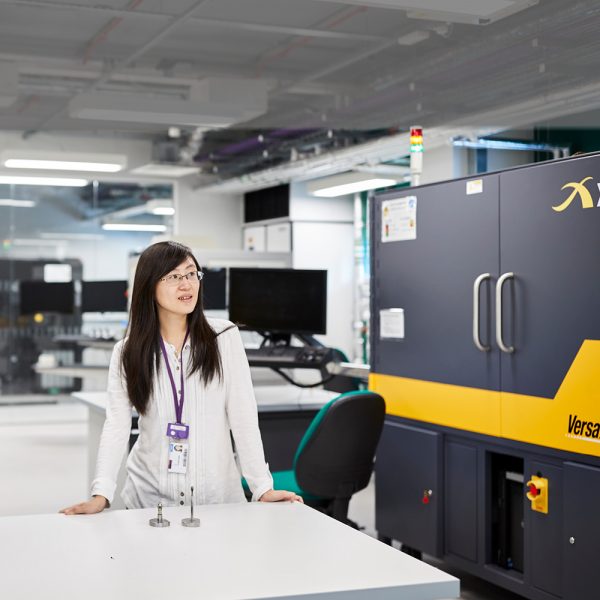 Each year, the Royce Student Summit presents the opportunity for the UK Materials PhD and EngD community to come together to share ideas, network and learn more about transitioning from doctoral study to the next steps on the career ladder.
This year, we are delighted to host the summit at the recently opened Royce Hub Building at The University of Manchester on the 13th and 14th September 2022. Where possible, we will stream and record talks, and offer virtual attendance to the workshops.
Equipment access for students
Funding for research students to access world-class equipment and expertise
The Royce has funds available for doctoral and research masters students studying in the UK to access equipment and facilities, available at Royce Partner organisations, for a single package of work to support your research.
The full catalogue of Royce equipment and facilities is available.
The Impulse Programme is an intensive learning programme to support entrepreneurs in commercialising innovative ideas.
This year, Royce is providing bursaries for early careers researchers to take part, taking their idea to the next level.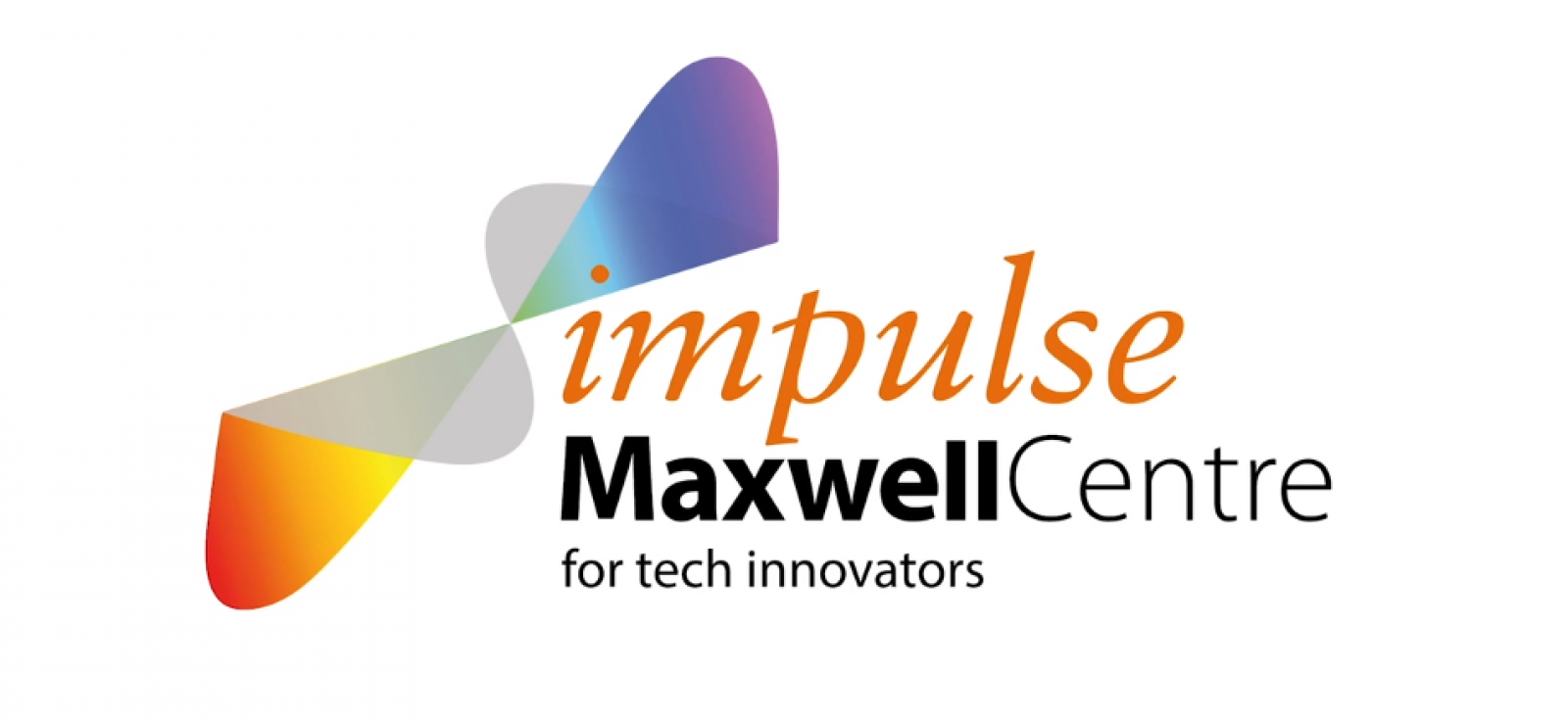 Student Internship Scheme
Each year, Royce makes funding available to materials science researchers and educators at UK HEIs to run projects with undergraduate students at their institutions.
The Royce Undergraduate Internship Scheme:
Funds short projects which align with Royce research area themes for students on a course related to materials science or engineering.
Welcomes applications from post-doctoral researchers, research fellows, staff scientists, lecturers and principal investigators.
Gives students first-hand experience of academic research work and provides an opportunity to meet and interact with researchers at their university.
Gives academic hosts the chance to mentor an undergraduate student and strengthen the visibility and reputation of their department.
The Royce Internship Scheme 2022 is open to applications from all UK HEIs who can support the student intern and project at their institution. 
Applications for the Royce Internship Scheme 2022 have now closed.
Responses will be sent to all applicants by the end of March, or earlier.
Nationwide support for Doctoral Students
The Royce is working with Centres for Doctoral Training (CDT) to form a nationwide community of Advanced Materials doctoral students.
As well as making Royce facilities available to CDT students to do science, we will enhance
their scholarship experience through a national programme of activities, including a student conference, keynote lectures, workshops, training, networking and careers support.