Royce Student Summits present the opportunity for the UK Materials PhD and EngD community to come together to share ideas, network and learn more about transitioning from doctoral study to the next steps on the career ladder.   
This year, we are delighted to host a Student Summit focused around Royce research area Atoms to Devices at the Sir William Henry Bragg Building within The University of Leeds on 26 July 2023.
The theme of this year's Student Summit will be "Electronic and Photonic Materials". Research into this topic includes work on semiconducting, superconducting, magnetic and piezoelectric materials, terahertz electronics and photonics, glasses, and lasers. Electronic and Photonic materials research conducted at the Bragg Centre includes applications the in development of more energy-efficient materials for electronic devices and quantum devices.
This summit will bring together students from across the UK and will provide early career researchers with the chance to share their work around the theme, network with peers and learn more about Electronic and Photonics Materials from leading experts.
We are welcoming applications from doctoral students at all UK HEIs to deliver either a 10-15 minute presentation, a shorter flash-talk (lasting around 2 minutes), or a poster that will be displayed in the Sir William Henry Bragg Building throughout the summit.
Royce has made available a limited funding for travel grants for this event. If you have been unable to secure money from your own institution for travel to and from the summit, you can apply for reimbursement by Royce. If you would like to apply for this reimbursement, please choose this option on the linked form.
Programme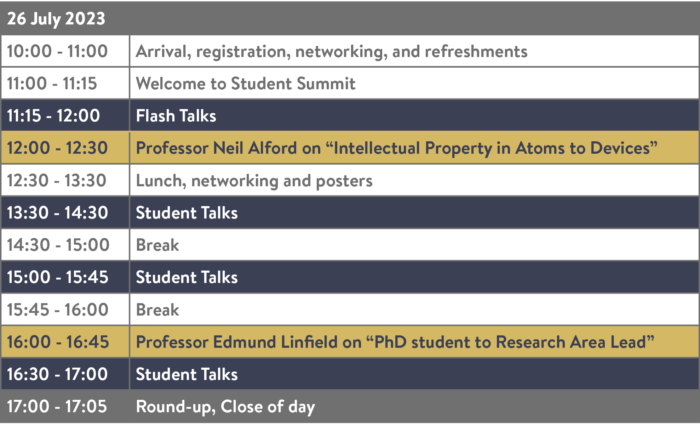 Speakers
Professor Edmund Linfield | University of Leeds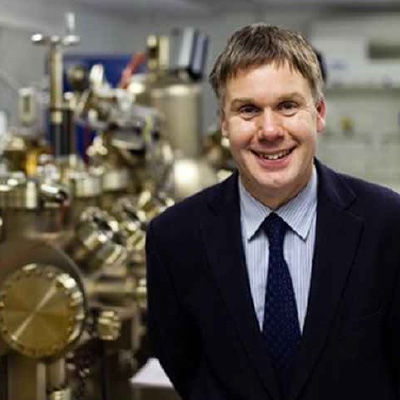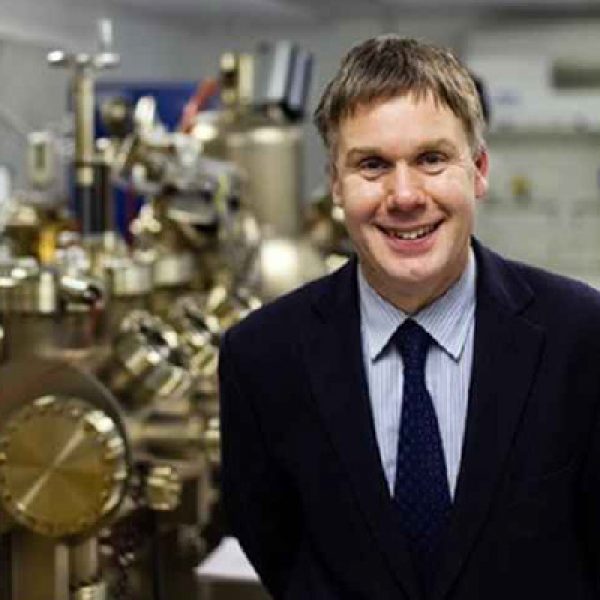 Professor Edmund Linfield is a Research Area lead for the Royce Atoms to Devices Research Area
Edmund's research explores the science and technology of the terahertz frequency region of the electromagnetic spectrum. Sitting between the radio and microwave regions at lower frequencies, and the infrared and visible regions at higher frequencies, 'terahertz' occupies a fascinating and distinctive portion in the electromagnetic spectrum, lying at the interface between electronics and optics. There are, however, significant challenges to access and exploit this part of the spectrum, necessitating imaginative and cross-disciplinary approaches.
Professor Neil Alford | Imperial College London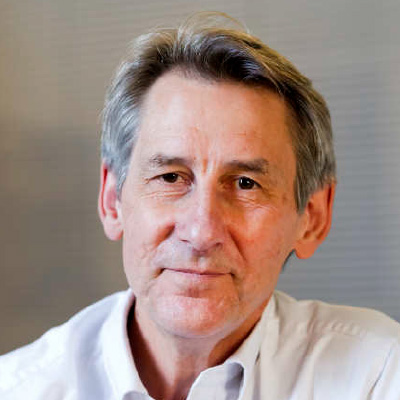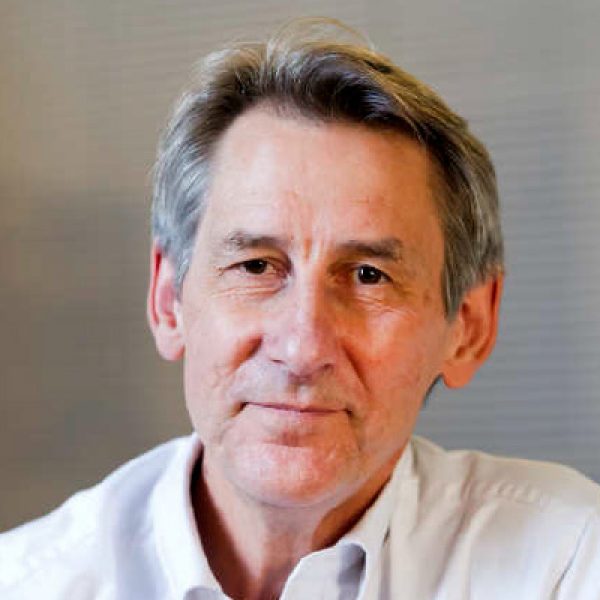 Professor Neil Alford s a Research Area lead for the Royce Atoms to Devices Research Area
Technology transfer is a key focus and Neil's discoveries have been applied widely in industry, including cellular communications. His research on low loss microwave dielectrics and functional materials led to the development of the first room temperature, earth's field MASER (a Microwave laser).    At Imperial he has served as Head of Department of Materials, Vice Dean for Research in the Faculty of Engineering and Associate Provost.  In 2013 he was awarded the MBE for services to Engineering.