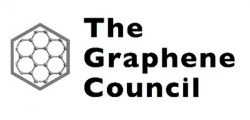 The Henry Royce Institute for advanced materials (Royce) has joined the Graphene Council.
The work of the Graphene Council is closely aligned to the Royce 2D Materials Research Area which aims to maintain the UK's scientific leadership of two-dimensional materials and nanomaterials composites, to support the creation of innovative SMEs and to increase productivity of the UK's high-tech manufacturing sectors.
Dr Thanasis Georgiou, Royce 2DM Business Development Manager said: "We're delighted to join the Graphene Council, which is an invaluable source in understanding the graphene and wider 2D materials ecosystem. Its mission, to serve the global community of graphene professionals through its several initiatives, very much aligns with our extended hands-on expertise in 2D materials across several of our partners. By working together we aim to further facilitate technology and product development in the 2D material space, to accelerate technology translation and showcase successful 2D-materials based products."
Terrance Barkan CAE, Executive Director of The Graphene Council said: "The Graphene Council is delighted to welcome Royce into membership. We recognise that while graphene is a wonder-material, we are still on a journey to translate fundamental research into widespread commercial application and use. By joining forces we can share intelligence, cross-promotion of developments and support both large companies to adopt graphene-based solutions, as well as SMEs and Spin Outs to get their graphene- based products to market."
As part of its membership Royce will also automatically join the MXene Association which connects researchers, producers and users of MXene materials, which are an exciting class of 2D advanced materials that open new opportunities for materials scientists, engineers, and application developers.
The Graphene Council is the largest community in the world for graphene researchers, academics, producers, developers, investors, nanotechnologists, regulatory agencies, research institutes, material science specialists and the general public. Graphene holds the potential to dramatically disrupt and positively impact an extremely broad range of industries, including Medicine, Sensors, Diagnostics and Testing, Electronics, Transistors, Light Processing, Energy Storage, Water Filtration, Lubricants, Nanoantennas, Corrosion and Waterproof Coatings, Thermal Management, Composite Structural Materials and many, many more.