National Graphene Institute Cleanrooms
The National Graphene Institute Laboratories enable collaborative working across industry and academia.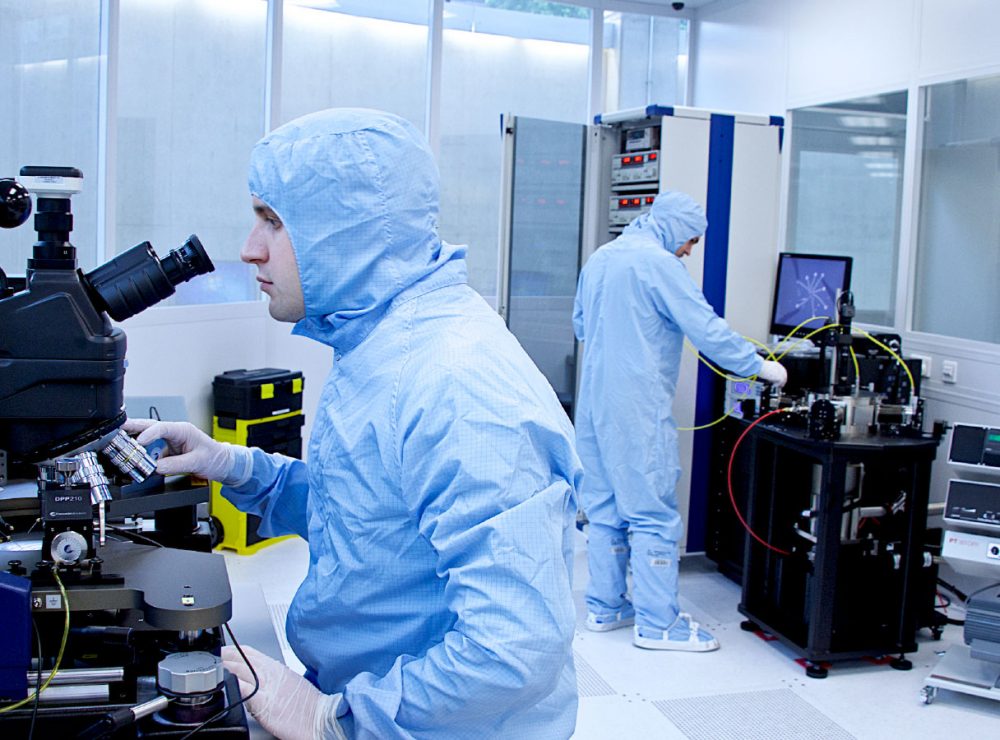 Thin-film-XRD
Detailed Description
General facilities:
The National Graphene Institute has 1500m2 of ISO class 5 & 6 cleanrooms over two floors. The Nanofabrication facility is a diverse facility dedicated to 2D materials research and the production of 'novel' devices exploiting the properties of Graphene and other 2D materials.
Fabrication facilities:
The NGI has graphene layer preparation areas for atomic array extraction/alignment, inert environmental processing and UHV processing. Supporting the nanofabrication processes, the NGI cleanrooms provide: Wet-Chemistry, Photo-Lithography, Electron Beam Lithography, deposition of 2D materials and metallisation, Active Etch Systems (RIE or Wet), support processes like spinner, drying and annealing.
The characterisation facility
The cleanroom facility has extensive 'Thin Film' characterisation tools: high-resolution SEM, HRFIB, modeling Ellipsometry, Raman, large area Atomic Force Microscopy, UHV scanning probe miscopy, optical spectroscopy and profile with stress measurement.
The cleanroom facility has working collaborations with external research organisations throughout the United Kingdom and Europe, industrial users from around the world and SMEs.
Enquire now
Fill in the form and a member of the Royce team will be in touch.
Thanks for your message, it has been sent.