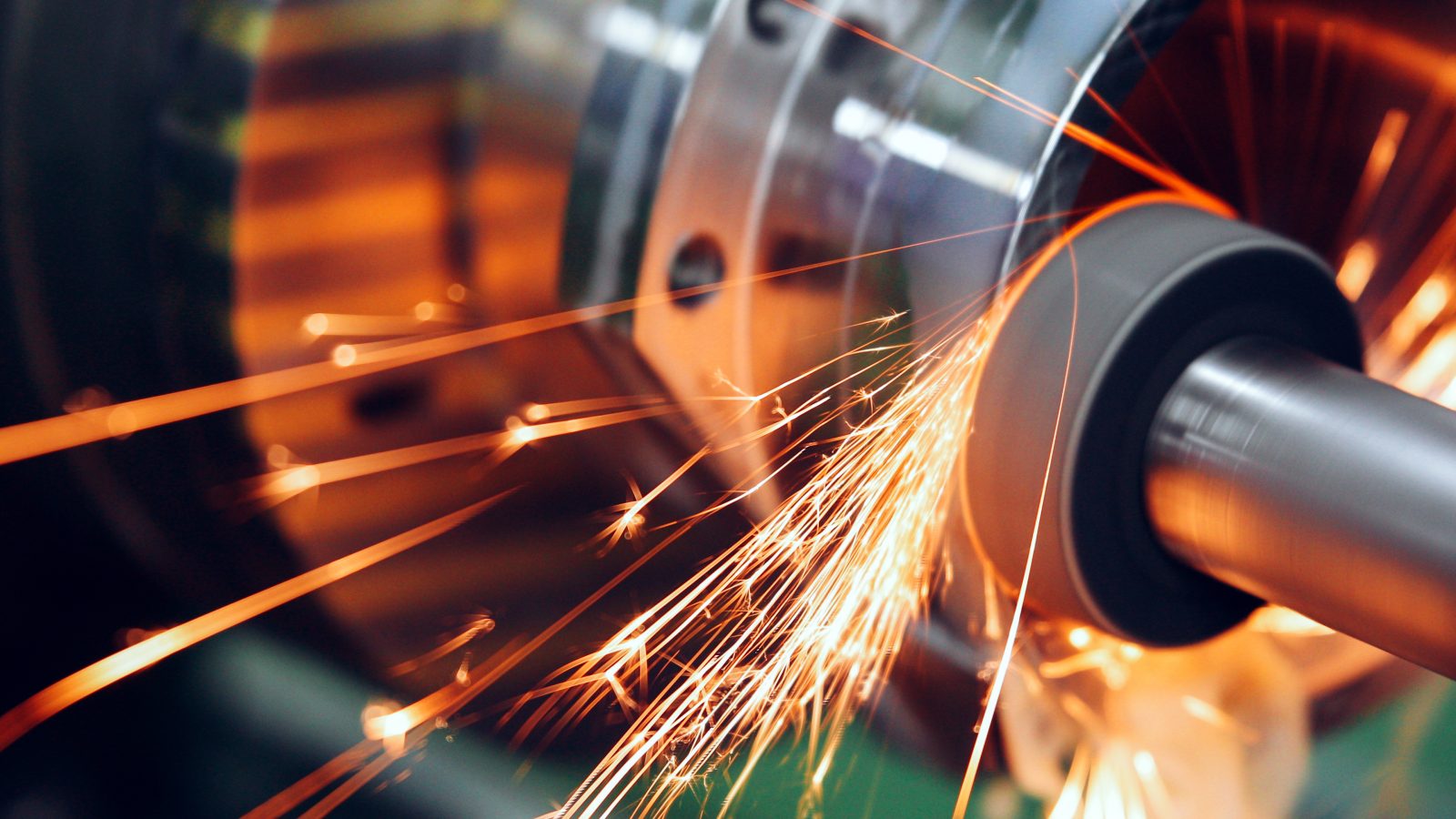 Degradation in Structural Materials for net-zero
Examining materials degradation across sectors critical to net zero ambitions
Project Overview
The landscaping exercise examined materials degradation across five key industries that will play a pivotal role in the UK transition to net-zero emissions: on and off-shore wind power generation; carbon capture, use, and storage (CCS); nuclear fission power generation; transportation technologies (air, road, rail and sea); and hydrogen production and usage.
REPORT
The study identified three common cross-sector degradation mechanisms – corrosion, fatigue, and creep – and also highlighted the increasing relevance of interactions between these mechanisms which are largely the result of structural materials operating under increasingly challenging conditions such as higher temperatures and more corrosive environments.
Click here to view the 'Degradation in structural materials for net-zero' report 
The report identifies six  areas of opportunity where investment in research to understand degradation mechanisms would provide cross-sector benefits and cost savings by extending the life cycle of critical infrastructure:
Design and manufacture – for improved sustainability across the life cycle of assets, consideration of material degradation is as crucial at the design and manufacturing stages as it is throughout the operational life.
Modelling and simulation – integration of simulation techniques and modelling are of increasing importance in solving complex materials degradation problems.
Maintenance and inspection – improved, updated, and properly formulated inspection and monitoring techniques will support life extension activities and enable industry to adopt new materials and manufacturing methods.
Characterisation and testing – in order to effectively address and manage the degradation challenges and issues, there is a need for an improved fundamental understanding of the degradation mechanisms and how they interact.
Knowledge and data management – effective knowledge and data sharing incentives are required to help support the development and implementation of net-zero enabling methods and technologies.
Leadership and policy – direction and clarity on strategy is paramount to provide focus and promote investment in new technologies. Providing incentives through challenge-driven research projects are great structures to foster successful and broad collaboration.
UK CREDENTIALS AND WAY FORWARD
The report confirms that there are no "show-stopping" issues associated with materials degradation that will block our path to net-zero. There are, however, many opportunities to reduce the costs associated with this. The report also confirms a strong drive to address cross-sector degradation issues from across the materials and wider engineering and scientific community.
Significantly, it also clarifies some of the RD&I programmes required to support a cost-effective path to net-zero while confirming the need for high-level strategic direction to guide R&D efforts towards these degradation challenges, through a clearly communicated and holistic strategy.
As such, Royce is now calling for co-ordinated action through a 'Technology Roadmap for Net Zero' which would identify the priority technologies for investment and market intervention based upon the timelines required to meet the 2050 goal and the potential for cost savings and strategic UK advantage.
Working Groups
In Summer 2021, we invited members of the materials community to join working groups to take forward recommendations made in the report, with priority focus areas of:
High Volume Compressors for Hydrogen
Carbon Capture and Storage
Membership of these working groups has now closed, and business cases are currently being developed, with expected launch in late 2021.
Please check back for further updates, or sign up to our newsletter to stay in touch with further developments, including more news from across the Royce Partnership.
"Our aim is to identify key structural material degradation problems and mechanisms which present a challenge in achieving net zero by 2050, and highlight key areas where UK research and industry can lead in addressing these challenges. We are looking for areas where there is commercial and/or technical crossover and where efforts could be aligned, while also developing funding opportunities."