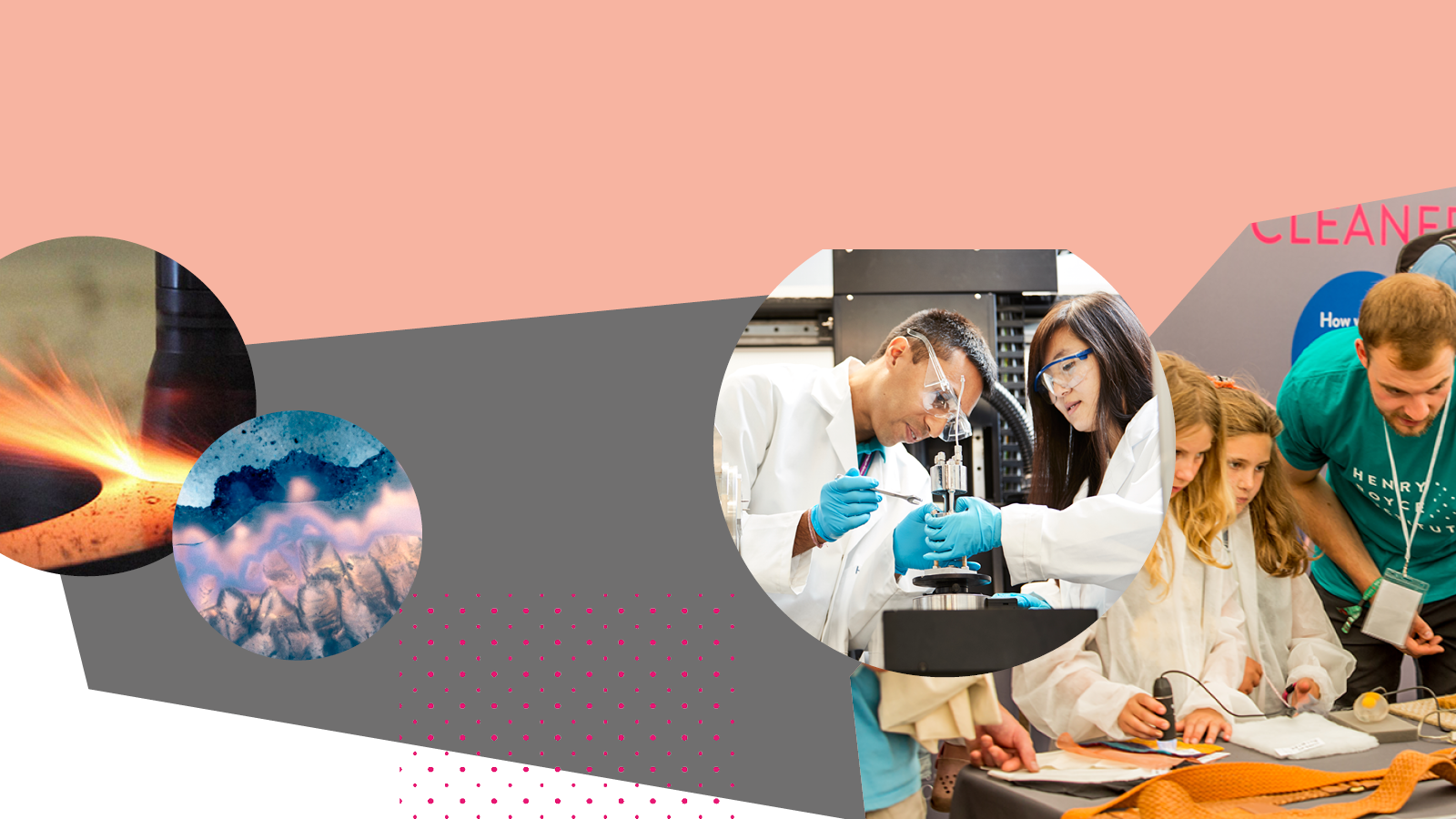 Student Equipment Access Scheme
Applications close 22 Dec 2020
The Henry Royce Institute for advanced materials is opening up facilities across the UK to support research students with access to state-of-the-art materials science and engineering equipment.
The Student Equipment Access Scheme (formerly the PhD Equipment Access Scheme) provides funding for research students to utilise equipment and learn new techniques to support a single package of work for their research.
Students can identify a specific piece of equipment they require or discuss what techniques might work best for their research with our experienced Research and Facilities Managers.
What equipment does Royce have?
As the national institute for advanced materials, Royce has an extensive catalogue of equipment including facilities to make, test and characterise materials.
Visit the Royce Equipment Catalogue here.
Applications to the Student Equipment Access Scheme should involve one of the below:
Development of new materials, systems or processes
Improving understanding of the performance or failure of materials or materials systems
A materials issue which is impacting the study in some way
Method development which would widen the scope of the Royce's capabilities
Aligns with any of the Royce Core Research Areas.
Please read the Student Equipment Access Scheme Guidance Notes in full before making an enquiry.
Case Studies
"I can't praise the scheme enough as an opportunity to work not only with new equipment, but especially to do so with the support of expert staff…"
Morgan Lowther | PhD Student | University of Birmingham
"It was a really simple application process and when I came to undertake the study I was working alongside highly qualified technical staff who also helped me to interpret my initial results…"
Stephen Mckillop | PhD Student | Ulster University
Eligibility
The scheme is open to any student registered on a doctoral programme, or a research masters programme at a UK university.
Applications can only be made to use Royce equipment NOT based at the university where the student is registered.
How to Apply?
Fill in the enquiry form below to register your interest for the Royce Student Equipment Access Scheme.
The form is designed to help you define how using a Royce facility will benefit your research. If you do not know which specific facility you need, you can still enquire and the Royce Hub will help match your needs to the equipment available.
Applications must be submitted by 22 December 2020 and work must be completed before 20 March 2021.
Application Process
Submit an enquiry via the 'Get in Contact' form at the bottom of this page.
The Royce Hub will connect you with the Royce Facility Manager at the appropriate Partner organisation.
The Royce Facility Manager will agree the costed programme of work and schedule for completion.
You will then need to submit a Proposal Form for funding (endorsed by your supervisor and the Facility Manager) to the Royce Hub.
If your proposal is accepted, you will be notified by the Royce Hub and can proceed to carry out the schedule of work at the Partner organisation.