On June 30th, Henry Royce Institute (Royce) Public Outreach Officer Dr Alice La Porta joined the Schools Climate Crisis Conference at Our Sale West Community Centre in Sale, Greater Manchester to deliver the 'Advanced Materials for a Sustainable Society' message to the local community.
The event, organised by board members and residents of Our Sale West Community Centre, provided a platform for members of the public, students and organisations from the region to convene and discuss local solutions to the pressing global issue of climate change.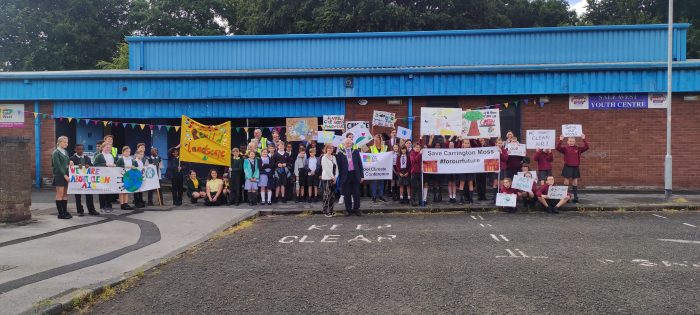 The event saw student representatives from six elementary schools, one secondary school and one sixth form college deliver presentations to peers, members of the community, businesses and environmental organisations including as Recycle4GM, AEW Architects and the Environment Agency.
The talks delivered by young climate advocates covered pressing issues local communities and young people face across the country such as food growth and provision, air pollution through traffic congestion and the effects of shrinking green space on children's mental health.
Student representatives used case studies from their own lives, such as a building extension being constructed on their school's grounds, to discuss carbon impact of the construction and other global challenges in delivering net-zero targets. Students were also given the opportunity to attend workshops to support their ongoing journeys to carbon neutrality on topics such as plastic circularity, biodiversity regeneration and political advocacy.
The Schools Climate Crisis Conference also featured a walking parade where students could produce and display colourful banners to protest the effects of climate change in their community and make their voices heard.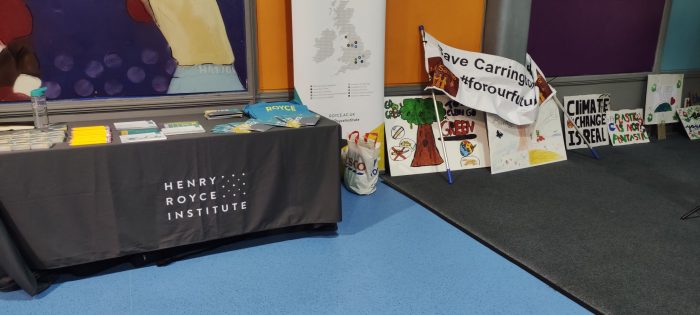 Royce provided information at the event on national materials research and innovation being undertaken to tackle the government's net-zero targets, with Dr La Porta presenting information on the 'Advanced Materials for a Sustainable Society' messaging at the core of Royce's mission.  Details on circular economy projects such as the SMI Hub, outreach and science events presented through Royce's national partnership of eleven institutions and information on how new materials can help shape a greener future were delivered by Royce at the event.
Around a hundred people attended the event, including pupils, teachers, environmental organisations, local residents and businesses.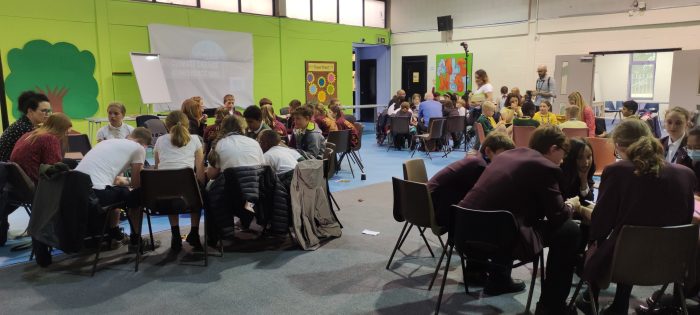 The Schools Climate Crisis Conference project was made possible by The National Lottery Community Fund and Local Trust's BIG Local programme, which aims to help people make their communities better places to live in, now and in the future.
As the UK's national institute for advanced materials, Royce is committed to inspiring the next generation of materials scientists and engineers into the field. Alongside providing access to our national cutting edge research facilities, Royce is actively fostering an engaged learning community in materials science and engineering throughout the UK. To find out more about outreach at Royce visit: https://www.royce.ac.uk/outreach/
Enquiries
For outreach enquiries contact:
Alice La Porta
Alice.laporta@royce.ac.uk
National Public Outreach Officer | Henry Royce Institute