In partnership with the Henry Royce Institute (Royce), Discover Materials built a thrilling hub for materials science and engineering (MSE) themed outreach activities at The Big Bang Young Scientists and Engineers Fair, which is held each year at the National Exhibition Centre (NEC) in Birmingham. The event was held this year from Wednesday 22nd to Friday 24th June 2022.
The panoptical Discover Materials stand featured outreach activities and experiments from around the Materials Science community providing a chance for students from around the UK to get an exciting taste of the science happening in both academia and industry.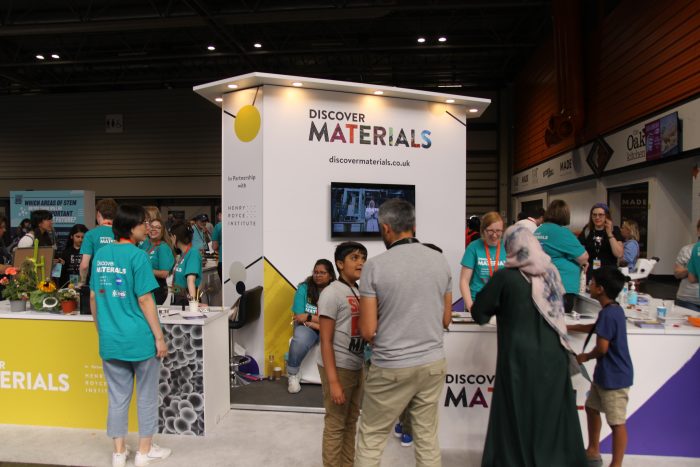 Over 23,000 young STEM enthusiasts attended the event from 379 school groups and alongside over 2700 parents, teachers and carers, making the festival the biggest celebration of science, engineering, technology and mathematics in the UK!  Watch a highlight reel from the event here.
Ambassadors joined Discover Materials and Royce at the Big Bang Fair from University of Manchester, Swansea University, University of Birmingham, University of Sheffield, Imperial College London, Carl Zeiss AG and the Faraday Institution.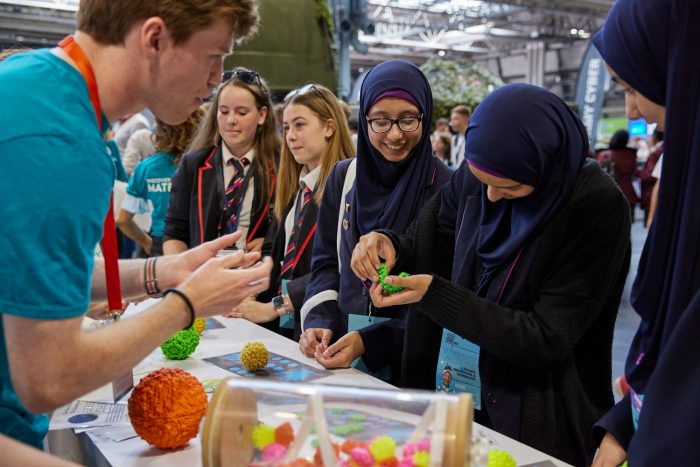 The action-packed outreach stand featured a range of hands-on activities to thrill young attendees in interesting and engaging ways.
Visitors were able to investigate the relationship between materials and UV light in order to learn how we can engineer new technologies to protect ourselves and the world around us and lengthen the lifecycle of the materials we use the most to improve sustainability.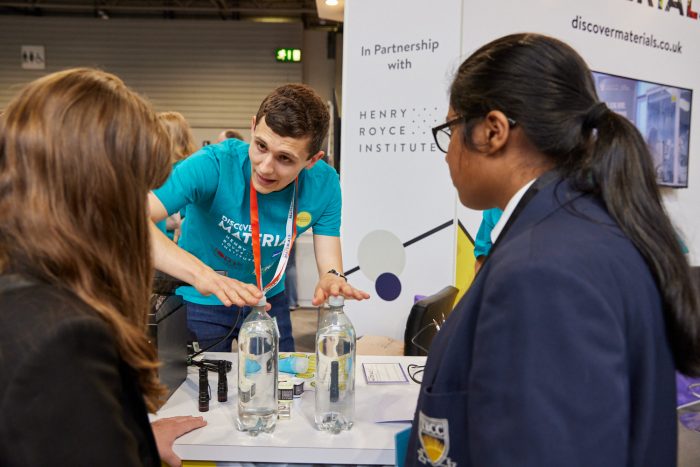 Young STEM enthusiasts were also able to see first-hand how we develop advanced materials to reflect protective properties found in the natural world. An activity focused around biomaterials showed how MSE research can be used to help us defend against viruses.
Optical microscopes and VR technology gave attendees the opportunity to look at materials on the atomic level, with a full virtual reality laboratory giving students a taste of what life as a materials scientist looks like. Other activities demystified energy systems for event attendees, demonstrating how batteries can be made with everyday objects.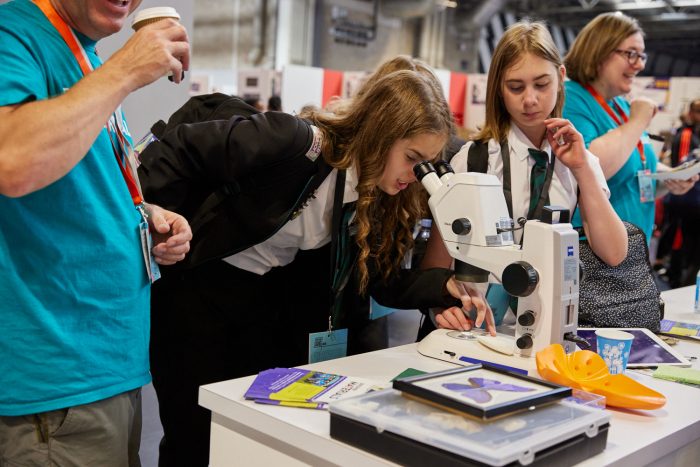 Dr. Chris Hamlett, Henry Royce Institute's National Outreach Officer for Discover Materials explained:
Discover Materials attended the Big Bang Fair to inspire the next generation of Materials Scientists and Engineers and to demonstrate the breadth of the MSE discipline, which covers chemistry, biology, physics, design and technology.
Royce and Discover Materials continue to deliver outreach in partnership to inspire the next generation of materials scientists and engineers. Further information about MSE outreach activities can be found on the Discover Materials website.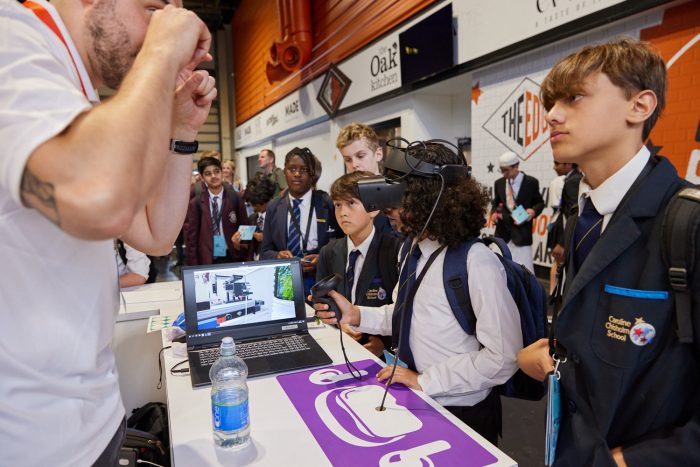 Discover Materials is a collaboration between a group of UK Universities, the Henry Royce Institute, and other members of the materials science community with a mission to inspire school pupils and their teachers into learning about materials science and engineering.
As the UK's national institute for advanced materials, Royce is committed to inspiring the next generation of materials scientists and engineers into the field. Alongside providing access to our national cutting edge research facilities, Royce is actively fostering an engaged learning community in materials science and engineering throughout the UK. To find out more about outreach at Royce visit: https://www.royce.ac.uk/outreach/