At this year's Innovate UK Material Research Exchange, alongside Exhibitor stands and the Royce-organised Academic Conference, poster submissions from graduate research students were accepted across three categories.
Science, Technology and Research Quality
Innovation, Creativity and Use of Design
Expected Impact for the User Industry
A select panel of industrialists and funders judged the posters, with prizes awarded to the top nine according to the criteria of each category.
We're very pleased to announce that Royce Partner, the University of Oxford's Abigail Lister was awarded First Place for her poster 'High sensitivity gas sensors made from eletrochemically synthesised metal-organic frameworks' poster.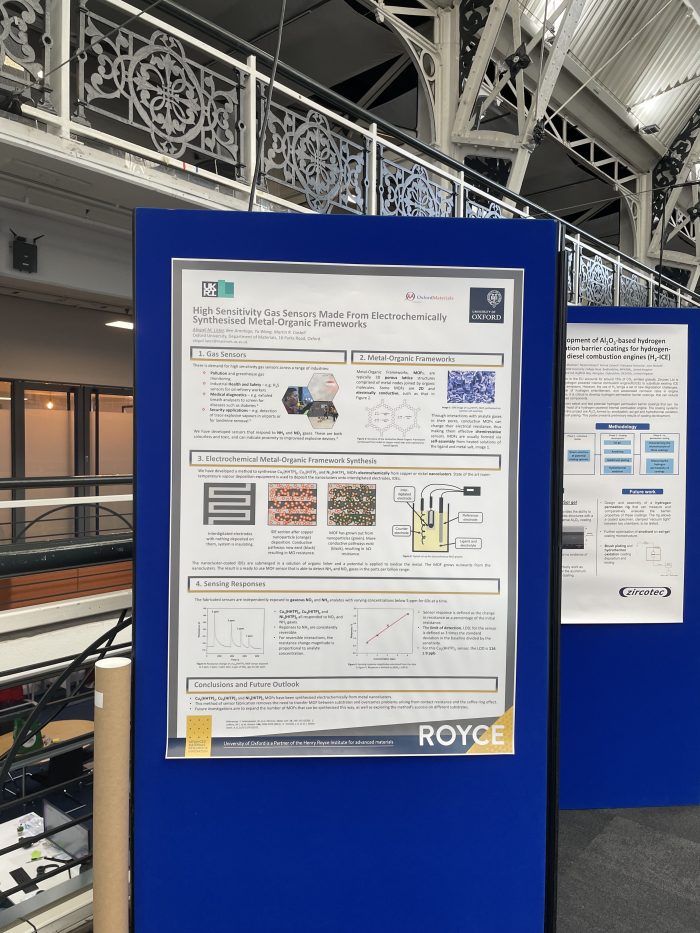 Followed by Oxford's Abdalrhaman Koko in Second Place with 'Characterisation of crack fields in indented silicon crystal' – with what he refers to as his Pac-Man inspired poster.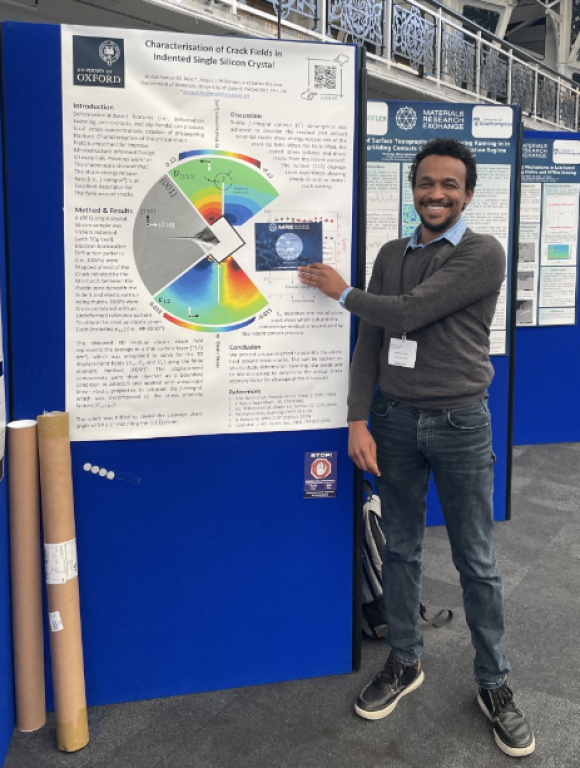 Huge congratulations to all those who entered posters into the competition!
Organised and run by Innovate UK KTN and Innovate UK, MRE 2022 took place 3 – 4 October at the Business Design Centre in London with the hybrid options for selected seminars.