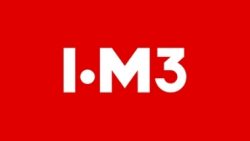 Mia Maric, a PhD student studying Materials Science at the University of Manchester, has won the prestigious IOM3 Young Persons' Lecture Competition (YPLC), which sees students and professionals up to the age of 28 delivering a lecture on a materials, minerals, mining or engineering related subject.
The 2021 YPLC final was held on Wednesday 5 May online and was sponsored by Royce, The Worshipful Company of Armourers & Brasiers, the Midland Institute of Mining Engineers (MIME) and the East Midlands Materials Society (EMMS).  It saw 6 finalists present to the judges on an impressive range of topics in materials science research and innovation.
Mia's winning lecture was entitled How do Hexagonal Materials Recrystallise? and focussed on the recrystallisation of hexagonal alloys which are extensively utilised within both industrial and research applications as a means of microstructural development and mechanical property refinement. She set out her research to the judges using well-designed graphics to explain complex processes in metallurgy. Mia's presentation concluded that an understanding of the relationship between deformation and recrystallisation is essential if heat-assisted texture control is to be utilised as a cost-effective method for mechanical property enhancement of hexagonal alloys.
Mia also received access to equipment funded by Royce in the form of the Scanning Electron Microscope (SEM) based at The University of Manchester, and was supervised by Professor Michael Preuss, former Royce Champion of Materials Systems for Demanding Environments.
Commenting on her award, Mia said:
"The IOM3 YPLC was a great learning experience for me. Not only was I able to meet new people from all over the country but I was also able to learn about all of the diverse research projects that are happening across the UK within this field. I am really excited to represent the UK at the international competition where I hope to meet more like minded researchers with passions in materials science. I am very grateful to have had access to so many microscopes and hands on technical support through the Henry Royce institute. In particular, Dr Jack Donoghue was so helpful and knowledgeful throughout this entire research project and it is because of this assistance and support that we were able to produce novel research with a lasting impact."
Dr David Stanley, Royce CDT Development Manager who was a judge, also spoke at the event, added:
"The Henry Royce Institute is delighted to partner with IOM3 in supporting the Young Person's Lecture Competition and we congratulate Mia on her outstanding presentation and on taking the top prize.  All the finalists gave excellent presentations on a fantastic range of topics  – from thermal barrier coatings and hip implant materials to self-cleaning glass, and it really was a close run contest. Mia put a tremendous amount of energy, creativity and enthusiasm into her presentation and we wish her every success for the future."
Mia completed her undergraduate degree at the University of New South Wales in Sydney Australia, where she won the university medal for the top performing student in Materials Science and Engineering. Mia conducted an internship at the Australian Nuclear Science and Technology organisation, where her passion for nuclear materials and their useability within the nuclear power industry was developed. During her studies, she has been thoroughly involved in an array of outreach activities particularly focusing on equity, diversity and inclusion work.
Find out more about the finalists, read their abstracts and watch their presentations below.
https://www.iom3.org/events-awards/competitions/yplc.html