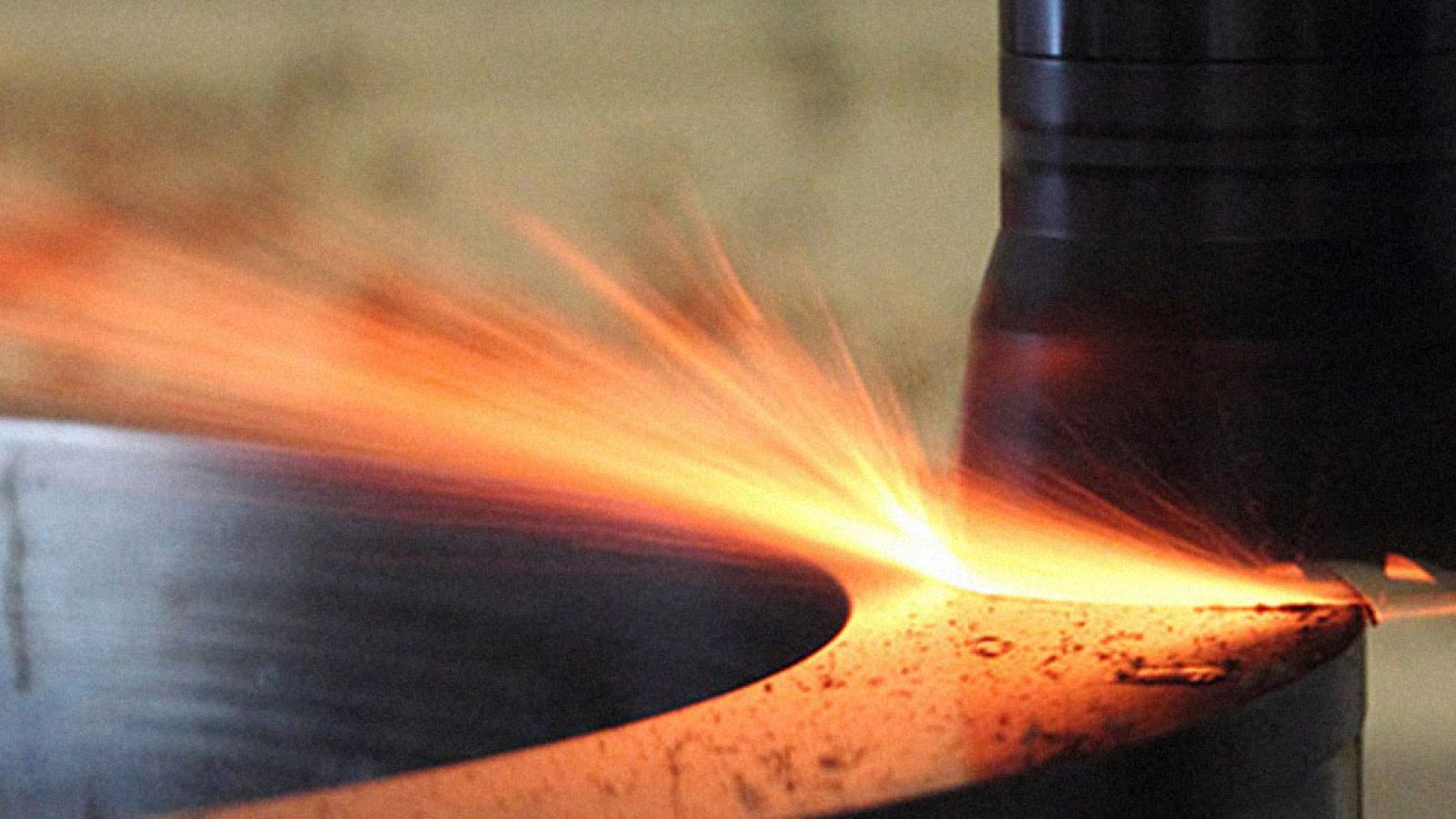 SUSTAIN: Working towards carbon-neutral steel and smarter production
The Royce is a supporting Partner of a new £35m Future Manufacturing Research Hub
The Henry Royce Institute and its Advanced Metals Processing capability at the University of Sheffield is to play a key role in a new research hub that will transform the steel supply chain, making it cleaner, greener and smarter.
As part of a £35m investment provided by the Engineering and Physical Sciences Research Council (EPSRC) and match by funding from industry, the University of Sheffield will work with Swansea University to research two key areas:
Zero waste iron and steelmaking, with the aim of making the industry carbon-neutral by 2040: Steel is already the world's most recycled material, but the network will investigate new ways of making the industry's processes and products even greener, such as harvesting untapped energy sources, capturing carbon emissions and re-processing societal and industrial waste streams.
Smart steel processing: like any 21st century industry, steelmaking involves masses of data. SUSTAIN will develop new ways of acquiring and using this data in new metallurgical processes, which can deliver bespoke high tech products.
Led by the National Steel Innovation Centre, the new Hub will transform productivity, product diversity and environmental performance of the steel supply chain in the UK.
Carbon neutral steel making will explore how the industry can transition from using coal as its primary energy source to a mix of waste materials, renewable energy and hydrogen. Smart steel processing will examine how digital technology and sensors can be used to increase productivity and also explore how a transformation in the way in which steel is processed can add significant value and create new markets, in particular construction, whilst expanding the opportunities afforded by advanced steel products in the electrification of vehicular transport.
The UK steel businesses supporting the hub include Tata Steel, British Steel, Liberty Specialty, Sheffield Forgemasters and Celsa. Together these partners represent a key element of advanced materials that underpin a large proportion of the UK manufacturing sector.
Implementation of the Hub's research findings will be facilitated via SUSTAIN's network of innovation spokes ensuring that high quality research translates to highly profitable and competitive processes.