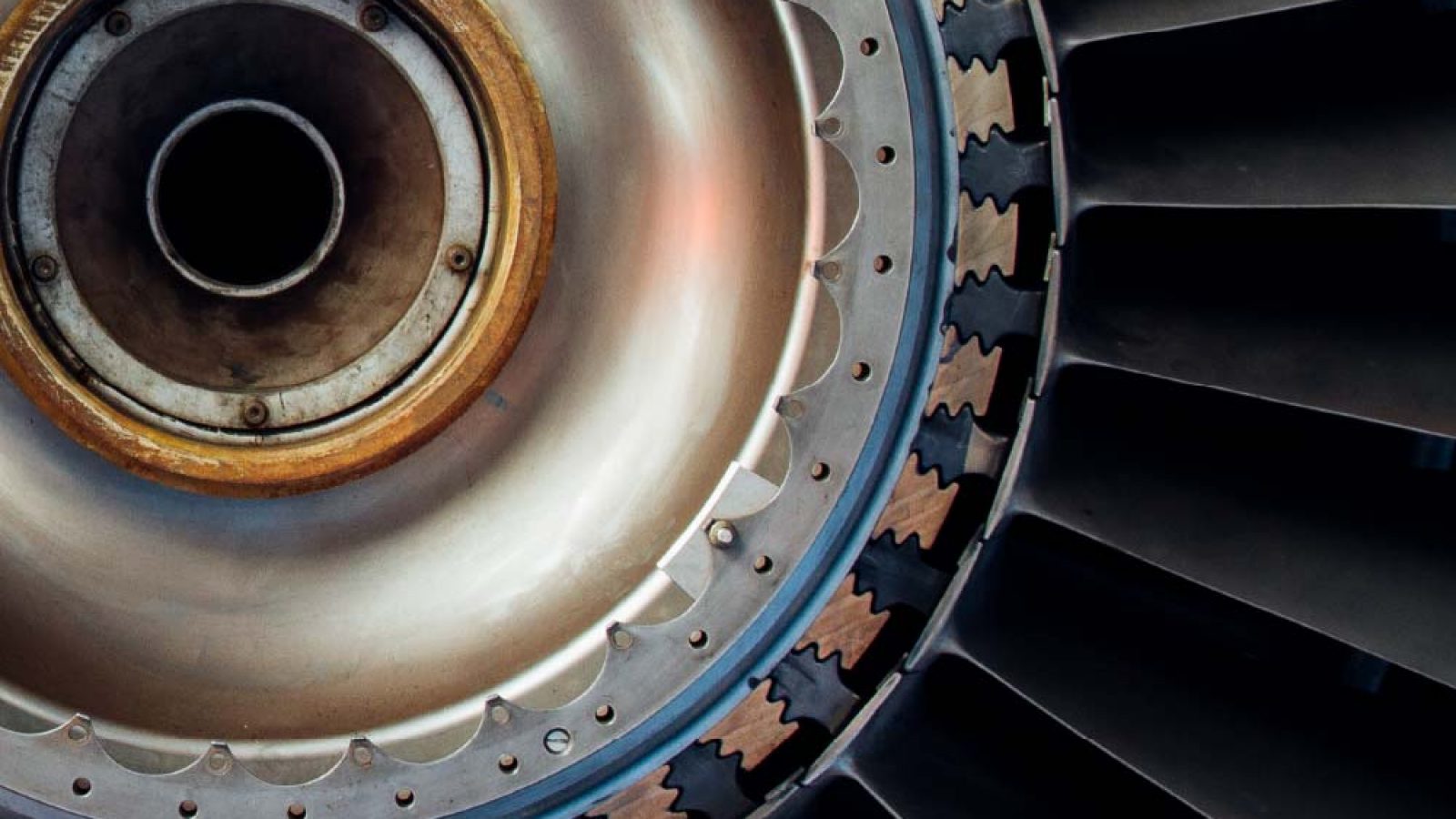 Coating technology for high performance future flight
RAEng/Rolls Royce Research Chair to drive development of more efficient aeroengine
A prestigious research Chair will develop next-generation coatings for use in aero gas turbine engines, working with Rolls Royce to improve environmental, performance and fuel efficiency standards.
---
Ping Xiao, Professor of Materials Science at the University of Manchester, has been appointed Rolls-Royce/Royal Academy of Engineering Research Chair in Advanced Coating Technology and will work in collaboration with Rolls-Royce to bring a step change in aeroengine development.
Advanced coatings are crucial in ensuring the components of aero gas turbine engines function reliably in the high-temperature, high-demand environments encountered during operation.
These materials need to meet increasingly stringent environmental, performance and fuel efficiency targets, while also ensuring Rolls-Royce maintains its international competitive advantage. Professor Xiao, working with his group, uses a range of characterisation techniques to test how different coatings perform under the demanding conditions of flight.
The research conducted by the new Chair position will enable the design of next-generation coatings, crucial to future airplane performance and efficiency levels.

Henry Royce Institute capability supporting investment in research
To understand the performance of coatings, Professor Xiao uses a variety of characterisation techniques. The Royce has made characterisation infrastructure available which his group benefits from – for example, X-Ray CT equipment at The University of Manchester.