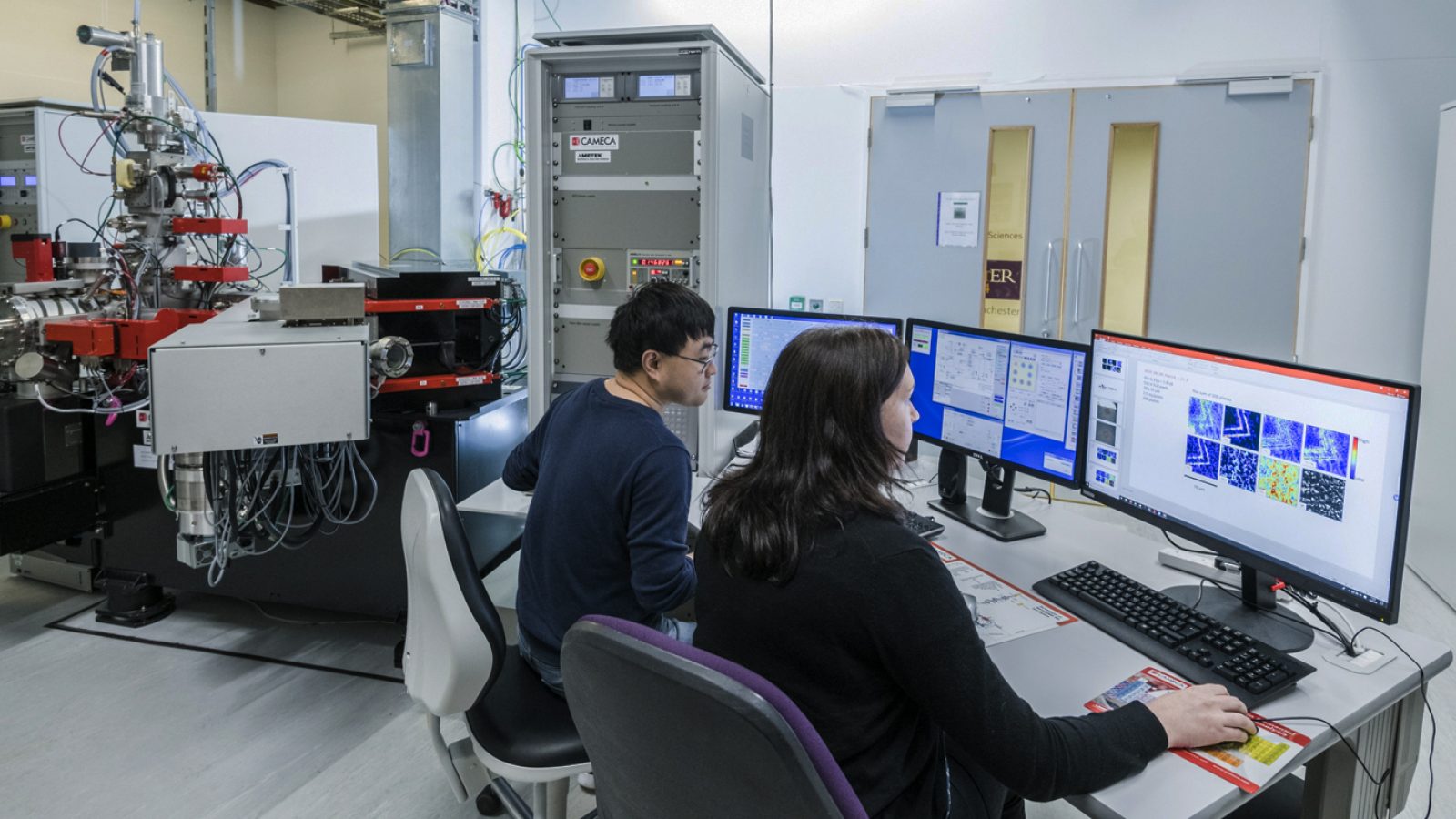 Researcher Equipment Access Scheme
The National Royce Access Schemes are currently closed, however Royce Partners remain open and applications for funded access can be submitted directly for researchers to utilise state-of-the-art materials science and engineering equipment.

Royce Equipment Access Schemes offer funding to researchers at all stages of their careers, from PDRAs through to tenured academics, to access facilities from across the Royce Partnership. We particularly encourage applications from Early Career Researchers and those returning from career breaks.
The scheme is designed to:
Open up Royce facilities to service the UK academic materials community
Build relationships and develop future collaboration opportunities
What equipment does Royce have?
As the national institute for advanced materials, Royce has an extensive catalogue of equipment including facilities to make, test and characterise materials.
Researchers can identify a specific piece of equipment they require or discuss what techniques might work best for a materials-based analysis with our experienced Research and Facilities Teams.
Browse the Royce Equipment Catalogue here. 
Current Royce Funding Opportunities
Eligibility
The scheme is open to researchers at all stages of their careers.
Applications can only be made to use Royce equipment NOT based at the university where the researcher is employed.
The scheme aims to support well-defined single packages of work, which are not to be extended over long periods. For example, the work packages are not open-ended arrangements for the whole of a research grant.
Applications to the Royce Researcher Equipment Access Scheme should involve one of the below:
Development of new materials, systems, or processes
Improving understanding of the performance or failure of materials or materials systems
A materials issue which is impacting the study in some way
Method development which would widen the scope of Royce's capabilities
Aligns with any of the Royce Core Research Areas.
Please read the Researcher Equipment Access Scheme Guidance Notes in full before making an enquiry.