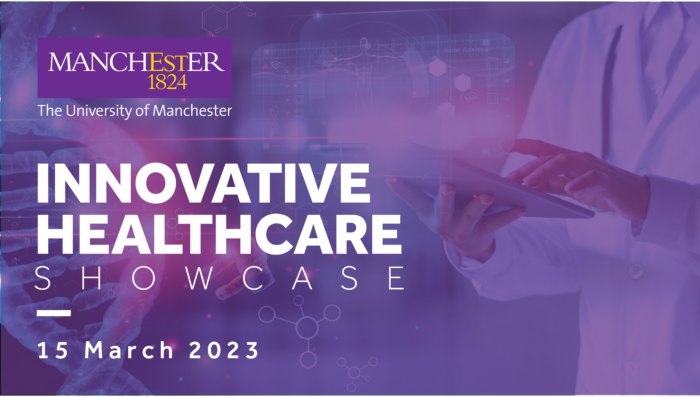 Join leading academics and industry partners to showcase research excellence and industry expertise in healthcare, with a focus on:
Biomanufacturing
Analytics
Biomaterials
Biomedical Devices
As the global population is both growing and ageing there is an unrelenting drive to tackle existing and emerging healthcare needs by harnessing recent progress in science and engineering. By understanding these challenges and identifying novel solutions we aim to not just accelerate translation of new, safer, targeted, sustainable therapies, but also enable earlier intervention, and more accurate, less invasive, more affordable action, thus enhancing quality of life.
About the event
This event looks to explore new approaches to novel medicine manufacture, optimise disease prediction, diagnosis, prevention and intervention, and identify gaps where innovation could be targeted to develop new solutions for the unmet healthcare problems faced today. The event will feature a range of speakers from both academia and industry, with breakout sessions through the day for follow-up discussion and idea formulation across a range of healthcare areas. There will also feature a poster presentation and signing posting for access to funding to support collaborative projects.
Reasons to attend
Engage with Industries working in key areas with a focus on Healthcare
Highlight research strengths & translational successes
Build relationships between Academia & Industry
Signpost and provide access to funding to support collaborative projects
Understand key industry drivers
Networking & Poster Session (with prizes!)