MRF Developed 0037 SSMT
Vacuum Chamber for High Temperature Testing
Together with the Deben Microtest 5000W and LaVision µDIC digital image correlation system forms a Small Scale Mechanical Tester.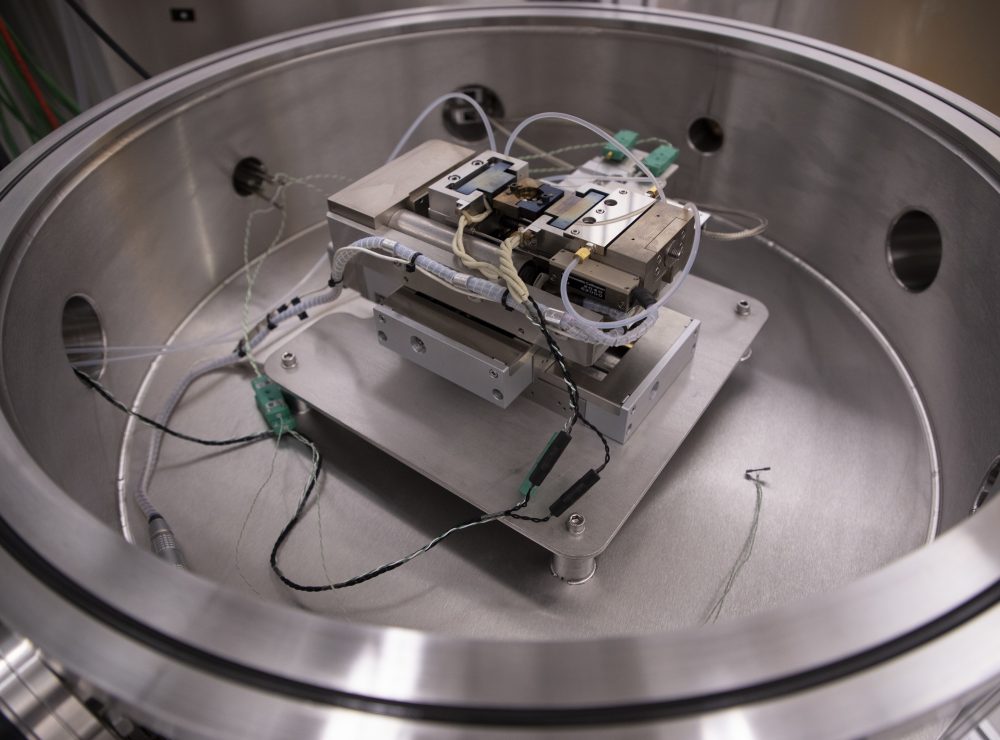 Detailed Description
Enables testing of samples on a Deben Microtest 5000W in-situ load frame whilst under vacuum and additional measurements with the LaVision digital image correlation system.
Uses/Applications
Mechanical testing of small scale samples at temperature and under vacuum.
For Deben load frame and LaVision DIC see separate listings.
Vacuum Chamber; vertical cylinder Inner diameter 24″, height 8″, ports 4 x DN63CF, 4 x DN40CF, removable lid with 1 x DN150CF port.
Vacuum level after 1 hour pumping 1 x 10-5 mbar.
Enquire now
Fill in the form and a member of the Royce team will be in touch.
Thanks for your message, it has been sent.