AJA sputter deposition system / Zeiss Cross-beam 540 focused ion beam/electron beam system
Sputter Deposition / Nanoscale Patterning Suite
The sputter deposition/nanoscale patterning suite is ideal for the patterning and growth of metallic structures for devices using Physical Vapour Deposition (PVD), and the characterisation of materials or devices.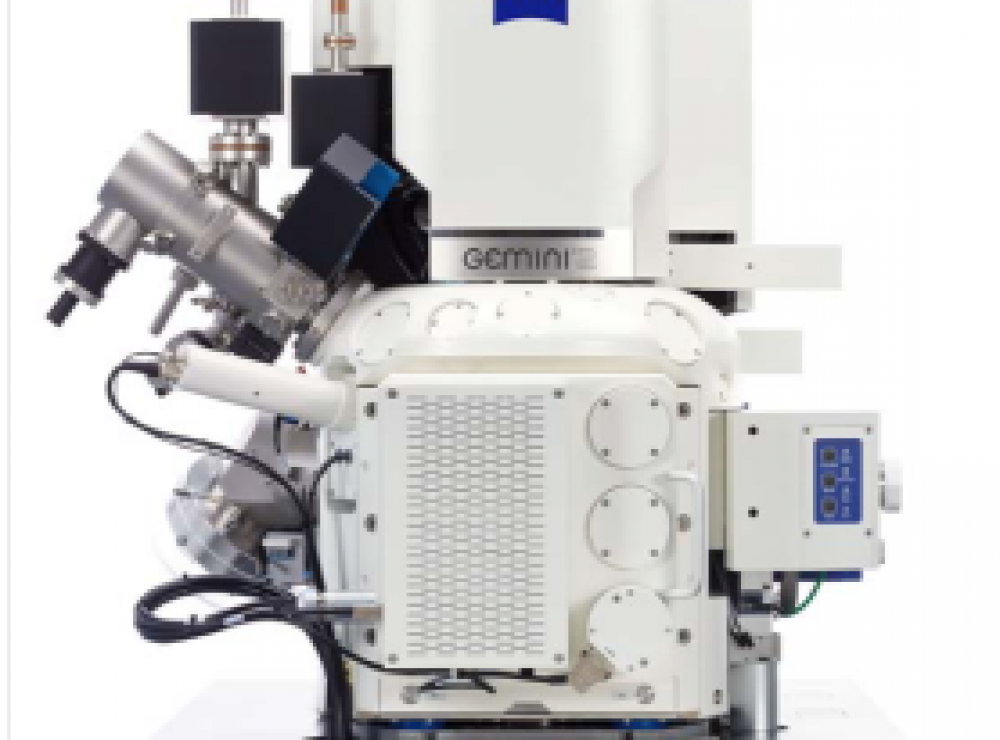 sputterfib-cambridge
Detailed Description
The sputter deposition/nanoscale patterning suite consists of an AJA sputter deposition system for the automated growth of metallic heterostructures for devices and a Zeiss Cross-beam 540 focused ion beam/electron beam system (FIB-SEM) for in-situ patterning and device fabrication. It can operate in association with the sputtering MBE capability of the Cambridge-Royce PVD suite.
The sputtering system has a load-lock and is configured with eleven targets, internal calibration and automated processes for the growth of complex metallic heterostructures for devices. This will provide a unique capability for 3D heterostructure fabrication which can generate novel magnetic and optical materials systems.
The dual beam FIB-SEM system uses a range of ion sources including a Ga ion beam to enable direct patterning of micro- and nano-pillar devices, and offers an alternative to the standard subtractive etch process used in optical lithography. This system can produce smaller devices without breaking vacuum, and without forming ex-situ interfaces. As a combined suite, these two systems offer the capability for 3D heterostructure device fabrication for magnetic and optical materials systems.
Enquire now
Fill in the form and a member of the Royce team will be in touch.
Thanks for your message, it has been sent.