Severn Thermal Solutions, SF2295 & CU2295A
Split Furnaces with Inert Gas Injection Capability
Split furnaces for use with Electroforce and Shimadzu Load Frames.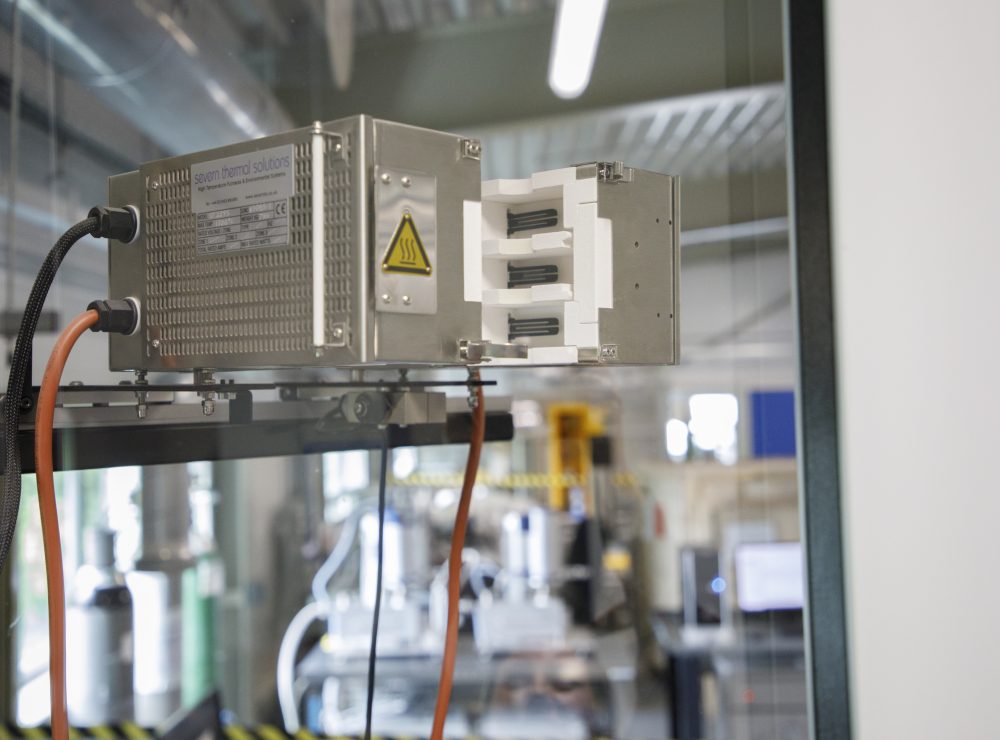 Detailed Description
The SF2295 is a three zone 1200C furnace designed for materials testing at elevated temperatures. The furnace is split along its vertical centreline to allow easy access to the test specimen.
The three zone furnace control unit CU2295A features high stability Eurotherm temperature controllers which are used to operate the furnace.
Uses/Applications
Testing of samples on Electroforce or Shimadzu Load Frames at temperatures up to 1200C and with inert atmosphere if required.
Hot zone; H 110, D 75, W 50 mm, Maximum Temperature 1200C, Ramp Rate 10C/min, Temp Stability +/-2C
Enquire now
Fill in the form and a member of the Royce team will be in touch.
Thanks for your message, it has been sent.