MB-ProVap-5
PVD Thin Film Deposition
The MB-ProVap-5 is a versatile research and development tool for thin film deposition under vacuum conditions.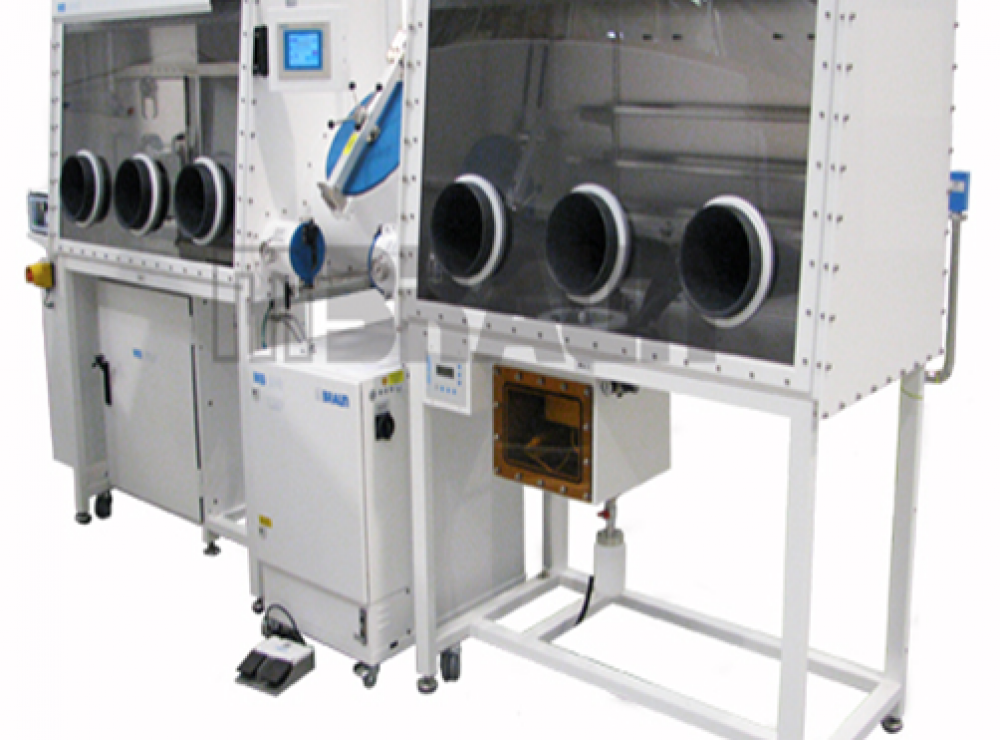 PVD-thin-film-Oxford
Detailed Description
The medium size chamber offers additional space for more sources and optional deposition tools such as substrate heating and masking. The rectangular chamber design also offers additional pump configurations such as more powerful turbo-molecular and cryo-pumps.
Vacuum Chamber Specifications
Rectangular Chamber Design 500 mm x 500 mm x 500 mm (width x depth x height) (inner volume 125 l)
Full stainless steel with rear hinged service door and front sliding door
Removable protective shielding
Base flange with 24 high vacuum ports for source mounting
Top flange with high vacuum feedthroughs for substrate shutter and substrate rotation
DN160 interface for vacuum pump stack
Shielded DN100 viewport in front door
Ultimate vacuum down to: < 9 x 10-7 mbar
Evaporation Technology
Thermal resistance evaporation
Temperature controlled organic evaporation
RF, DC or DC Pulsed Magnetron sputtering
RF Magnetron sputtering with reactive gases and upstream or downstream control (mass flow controller)
Electron beam evaporation with multiple pocket arrangements
Substrate and pretreatment
For substrates up to 100×100 mm or 150 mm wafers
Heated/cooled substrate holder from -30°C up to 100°C
Rotatation up to 33 RPM
Integrated quartz lamp heaters
Optional in-situ systems available on request
System control
Siemens PLC with multi-color touch screen
Inficon controller for rate control/monitoring
Recipe management
Enquire now
Fill in the form and a member of the Royce team will be in touch.
Thanks for your message, it has been sent.