Micro Materials - NanoTest Vantage
Microindenter
The NanoTest Vantage combines multiple nanomechanical and nanotribological test techniques over multiple force scales and temperatures.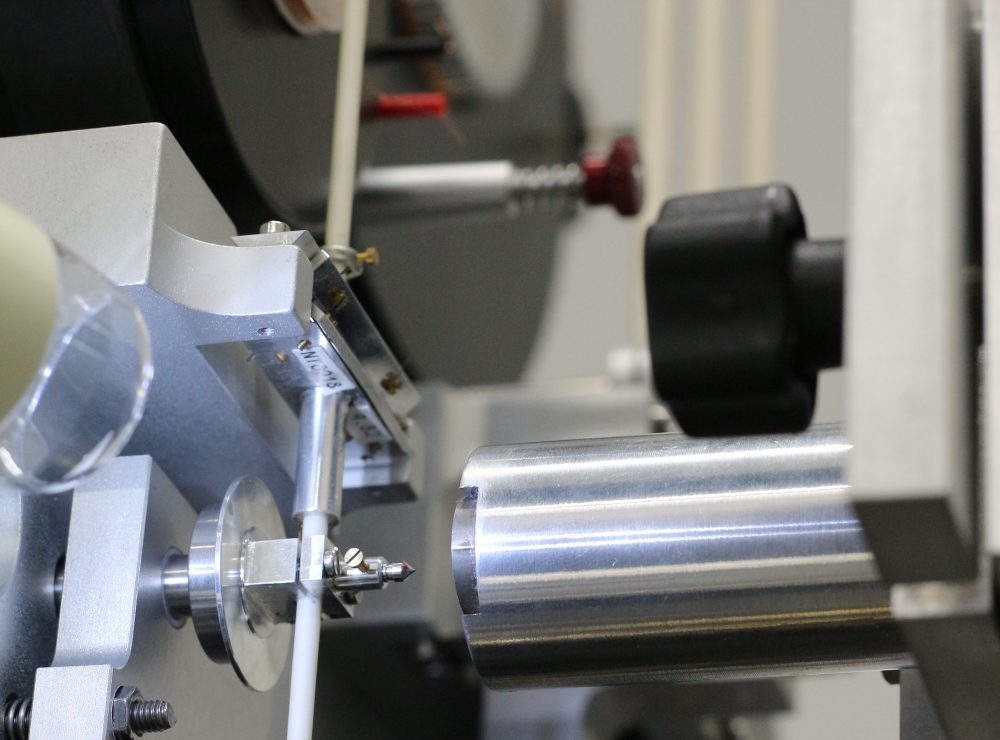 Detailed Description
The NanoTest Vantage has a high degree of functionality and can be used to study a wide range of materials for both research and industrial applications.
The test techniques available include indentation, scratch, wear, friction and impact.
Two load modules are available, a low load module with a load range of 10µN to 500mN and a high load module with a range 300mN to 30N.
The NanoTest Vantage is ideally suited for testing materials at elevated temperatures up to 500°C due to its unique design.
The stage configuration allows large samples to be accommodated with a maximum testable sample area of 100mm x 50mm and a maximum sample thickness of 150mm.
The post-experiment analysis software has a wide range of capabilities including creating hardness and modulus maps in both 2D and 3D and producing stress – strain curves from experimental data.
Uses/Applications
The NanoTest Vantage can be used to study a wide range of materials systems for both research and industrial applications including:
Metals
Polymers
Ceramics
Glass
Composite materials
Hard coatings
Thin films
Features
The NanoTest Vantage has a NanoTest NTX4 system controller and a high accuracy National Instruments data acquisition system with NI-MCal calibration technology.
Platform 4 software allows for instrument control, experiment design and data analysis.
Up to 100 experiments can be defined and queued to run automatically.
Maximum sample size: 100mm x 50mm x 150mm.
Temperature range: Up to 500°C.
Indentation: Load range available 10uN to 500mN with low load head, 300mN to 30N with high low head.
Scratch module: Maximum friction force 250mN, Maximum scratch distance 10mm, Scratch speed 100nm/s to 0.1mm/s.
Impact module: Acceleration distance up to 20µm, Strain rate at contact up to 104 s-1
Enquire now
Fill in the form and a member of the Royce team will be in touch.
Thanks for your message, it has been sent.