Laser Scanning Confocal Microscope
This system is able to perform a wide range of measurements independent of the material being analysed, and can be used to characterise surfaces quantitatively. A laser light source and white light source captures colour and height information simultaneously.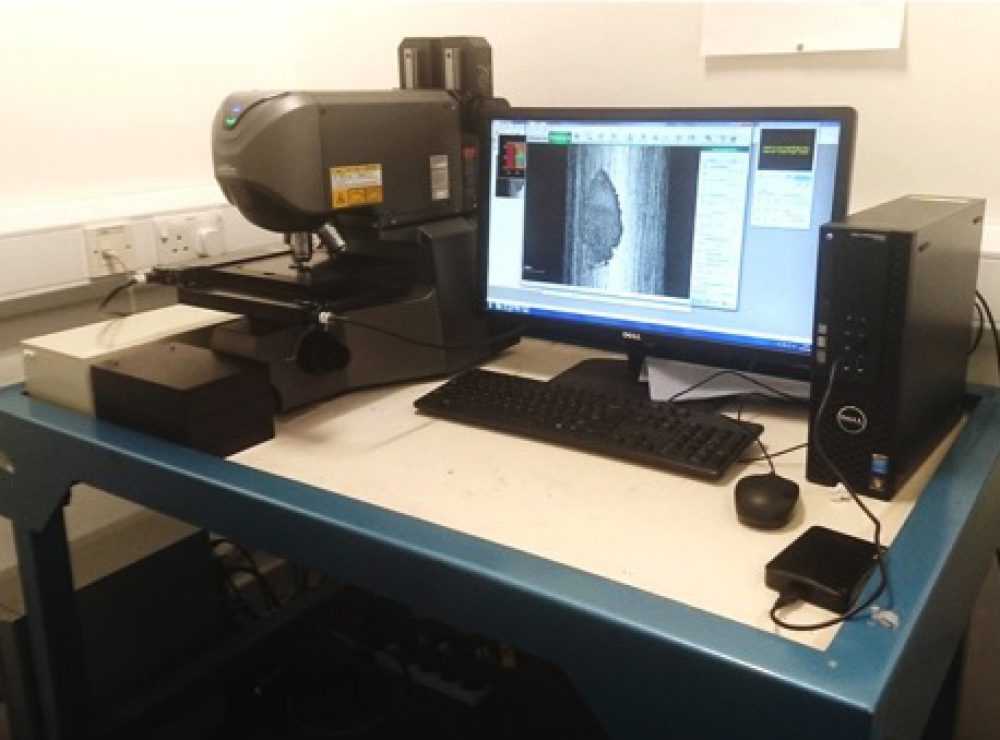 Laser Scanning Confocal Microscope
Partner / Location:

University of Manchester

Contact:

Helen Ryder
Enquire Now
Detailed Description
Measurement is non-contact and with high accuracy. The photomultiplier gives 16 times more sensitivity, ensuring 3D measurement data, over any shape or material, is obtained in a short time.
The system requires no specific sample preparation and there is no damage to the sample.
Total magnification
x 28800
Laser measurement speed
4-120 Hz and 7900Hz
Optical system
pinhole confocal optical system
Light receiving element
16-bit photomultiplier
Laser light source
violet laser (wavelength of 408 nm)
Height measurement display resolution
0.5 nm
Height measurement accuracy
0.2+L/100 µm (L=Measuring Length)
Width measurement display resolution
1 nm
Width measurement accuracy
2%
Maximum sample height
28 mm
XY stage operational range
70 x 70 mm
Maximum capture resolution
3072 x 2304 pixel
Enquire now
Fill in the form and a member of the Royce team will be in touch.
Thanks for your message, it has been sent.