Caltest Instruments Ltd Laboratory Battery Tester with multiple channels (48 CH) plus Coin Cell Holders
Laboratory Battery Tester
A linear bipolar testing system.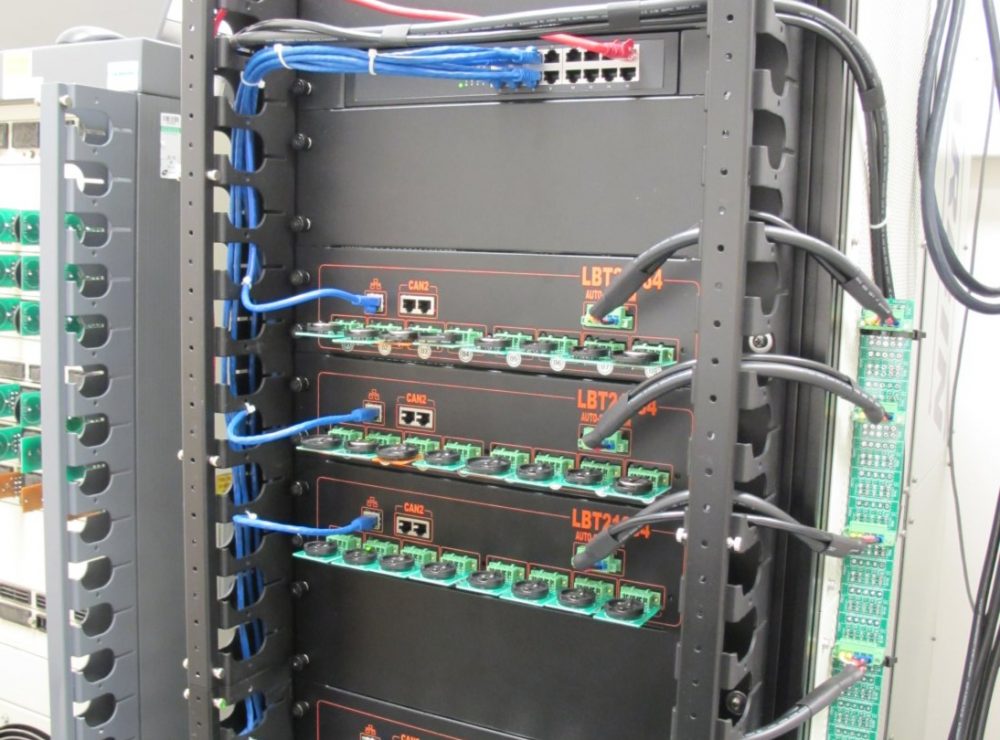 Partner:

University of Oxford

Availability:

Available
Enquire Now
Detailed Description
Multiple independent channels fine-tuned for testing coin cell batteries, super-capacitors, and other energy storage devices.
These LBT-Series linear battery testers consist of independent potentiostatic/galvanostatic channels for testing batteries and other electrochemical energy storage devices. These are also intended to provide an economical, yet expandable and flexible solution for applications requiring high-precision measurements and fast data sampling.
Uses/Applications
Electrochemical testing
– 48 channels I/V
– Channel voltage range: 0 to 5V maximum
– Charge / discharge current: 5A maximum
– Power per channel: 25W (continuous)
– Fully independent high-precision and leading-accuracy channels.
– Potentiostatic and galvanostatic control.
– Four current ranges per channel with industry-leading 24-bit resolution.
– Zero linearity and zero switching time between charge and discharge.
– Parallelable channels for increased current-handling capacity.
– User-defined voltage safety clamp availability.
– Auxiliary inputs/outputs available for additional data collection and control.
– EIS module integration for AC impedance measurements.
– Fast data-logging (2,000 points per second per system).
– Windows based software MITS Pro 7
Enquire now
Fill in the form and a member of the Royce team will be in touch.
Thanks for your message, it has been sent.