Bio-Logic MTZ-35 Impedance Analyser
Impedance Analyser
Characterisation of physical properties and/or chemical interactions in materials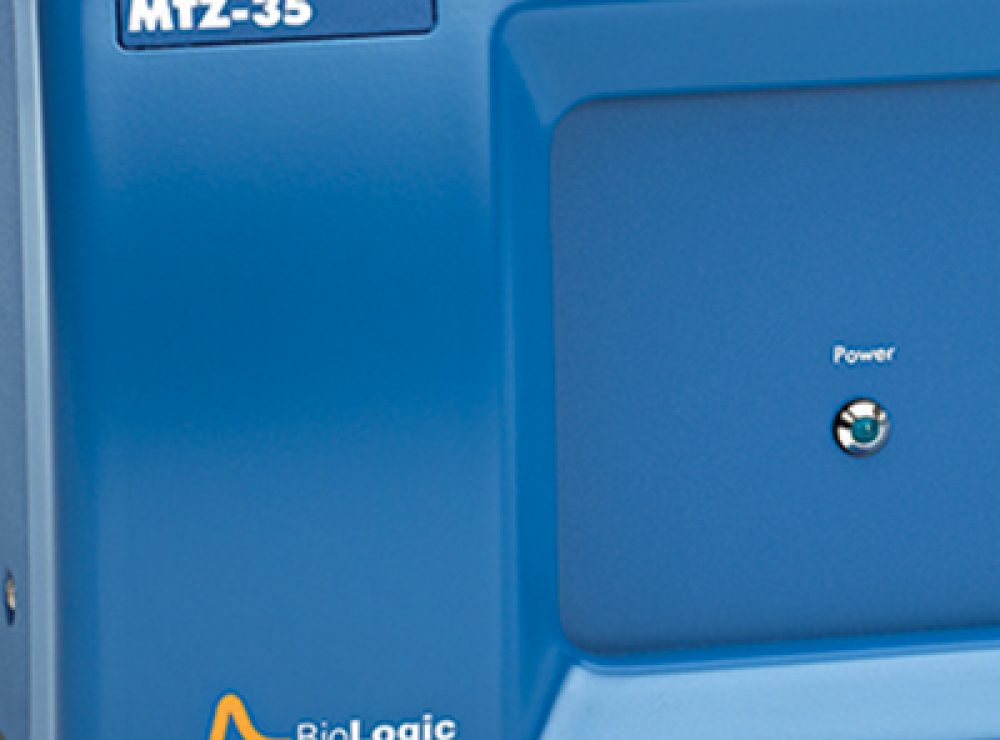 Bio-Logic MTZ-35 Impedance Analyser
Detailed Description
Impedance spectroscopy is a primary tool in materials research that helps characterise the physical properties and/or chemical interactions of the materials under investigation.
The Bio-Logic MTZ-35 impedance analyser has the specifications and features required to address the broad scope of applications in the materials research field. With a wide frequency range (10 µHz – 35 MHz) and superior accuracy (0.1% amplitude, 0.05% phase) the MTZ-35 impedance analyser tackles the most difficult tasks in materials science today.
Uses/Applications
Analysis of:
Ceramics
Solid oxides
Polymers
Rubbers
Dielectrics
Composites
Solar/photovoltaic cells
Semiconductors
Biological cells
Liquids
Electronic components
Generator
Frequency range: 10uHz to 35 MHz
Accuracy: ±0.05% of the desired frequency
Gain accuracy: 0.1% + 0.0001/kHz (f,1MHz)
1% + 0.04%/kHz (1MHz<f<35MHz)
Phase accuracy: 0.02° < 10 kHz f <10 kHz
0.05° + 0.0001°/ kHz 10 kHz Voltage range AC ±100 μV to ±10 V peak to peak
Voltage range DC ±100 μV to ±10 V
Input range 10 V, 3 V, 1 V, 300 mV, 100 mV, 30 mV,10 mV, 3 mV, 1 mV peak to peak
Resolution 16 bit
Measurement ranges
Inductance 10 nH to 10 kH
Capacitance 1 pF to 1000 μF
Resistance 1 mΩ to 500 MΩ
Basic accuracy 0.1%
Output
Output voltage 0 V to 5 V peak
Output impedance 50 Ω
Output resolution 50 μV to 5 mV level
Output bias ±5 V
Enquire now
Fill in the form and a member of the Royce team will be in touch.
Thanks for your message, it has been sent.