Materials Research Facility Capability
Hot-Cell Line
For preparation of samples from irradiated, activated materials.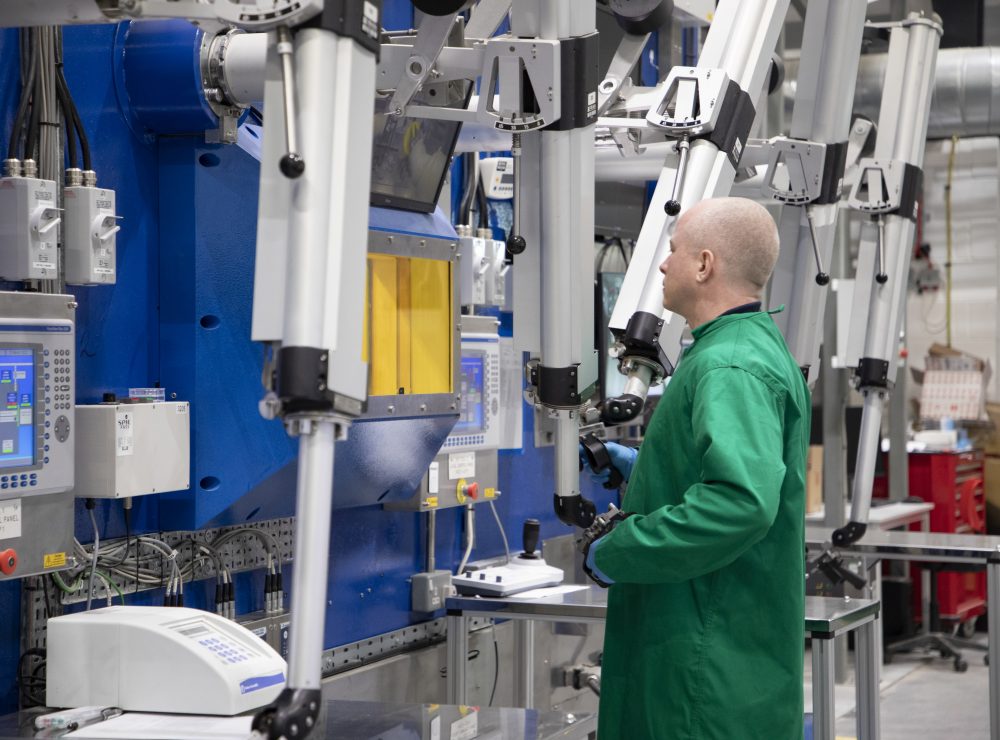 Detailed Description
The Hot Cell Line at the MRF provides the following:
Acceptance of irradiated material into the facility and initial checks,
Size reduction of material,
Polishing of samples.
Equipment includes: cranes and robots for unloading flasks, master slave manipulators for handling materials and tools, camera systems, sample delivery via shielded trolley.
Uses/Applications
Preparation of irradiated, activated material samples suitable for further testing either in the MRF or, after further size and therefore activity reduction, other institutions.
Design and inventory activity limit, Beta/Gamma 3.75TBq 60Co.
Gamma spectrometry for isotope fingerprinting.
Grinding and Polishing up to colloidal silica finish.
Slow Cut Saw for straight cuts.
Enquire now
Fill in the form and a member of the Royce team will be in touch.
Thanks for your message, it has been sent.