Linseis vertical dilatometer L75V
Dilatometer
Precise determination of thermal expansion behaviour of solids, liquids, powders and pastes for a variety of applications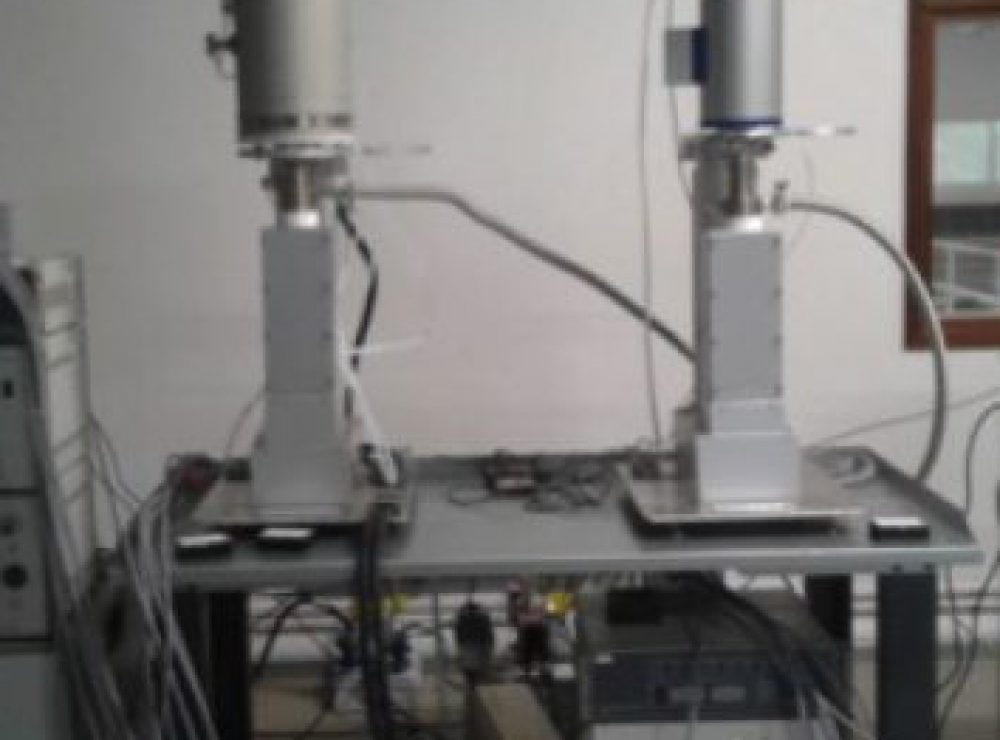 Detailed Description
Dilatometry measures dimensional changes in a material as a function of temperature in a controlled atmosphere. This allows for the obtaining of the coefficient of thermal expansion of a material. The vertical push-rod design benefits from no friction on expansion, with guaranteed push-rod contact. Both dilatometers at the UKAEA-MRF are dual push-rod systems, which allow for direct comparison of a sample with unknown thermal properties to a well characterised reference sample, and both are subjected to exactly the same environment. The two separate instruments have furnaces for operation at -100-500°C and RT- 2000°C. These are fully automated and can be controlled remotely.
Temperature range
-100-500°C / RT-2000°C
Measurement range
+/-2500µm
CTE reproducibility
+/-100nm (for fused silica)
Atmospheres
Inert / Oxidising / Reducing / vacuum
Precision / reproducibility
Thermal diffusivity
+/-3% / +/-2%
Specific Heat
+/-5% / +/-3%
Data acquisition rate
2MHz
Temperature accuracy
+/-0.5°C or 0.25%
Standard
ASTM E831 / ASTM D696
Enquire now
Fill in the form and a member of the Royce team will be in touch.
Thanks for your message, it has been sent.