Netzsch - DIL 402 Expedis® Select
Dilatometer
Automatic apparatus for thermomechanic analysis with horizontal sample arrangement temperature range from RT to 1100°C.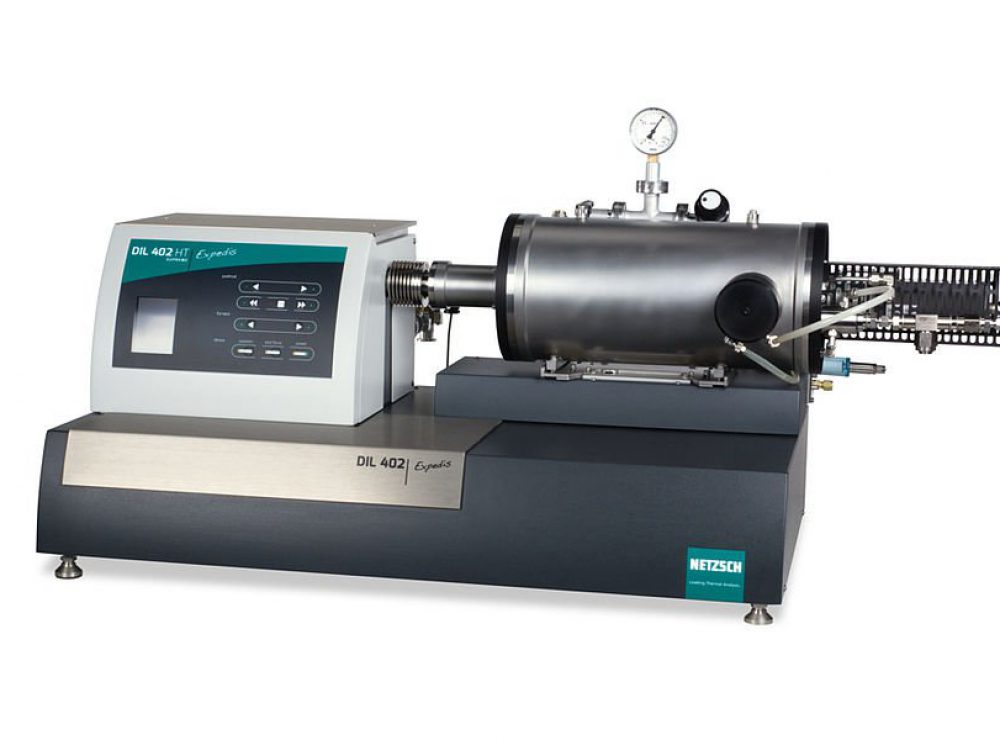 csm_DIL_402_Expedis
Detailed Description
One graphite furnace with end temperatures of 1200°C provides the appropriate configuration for measuring the thermal expansion of metals, alloys, ceramics and composites.
Uses/Applications
Can be used to measure the thermal expansion of metals, alloys, ceramics, composites, and other organic materials, glass, building materials or other inorganic materials.
Features
The sample is placed in the homogenous temperature zone of the furnace. The furnace is heated or cooled down according to a preselected temperature program.
The temperature within the furnace is controlled by means of the thermocouple. By means of the sample thermocouple the sample temperature is measured.
The sample is submitted to a temperature- dependent change in length. Sample carrier and pushrod are also submitted to a change in length. Thus there is measured and registered the sum of change in length of the sample, the sample carrier and pushrod.
The pushrod transmits this change in length mechanically to the electro-optical displacement system. The signal is registered by a computer.
Enquire now
Fill in the form and a member of the Royce team will be in touch.
Thanks for your message, it has been sent.