Arcast - Arc 200
Arc Melter
Arc melting furnace with tilt-casting option for alloy manufacture.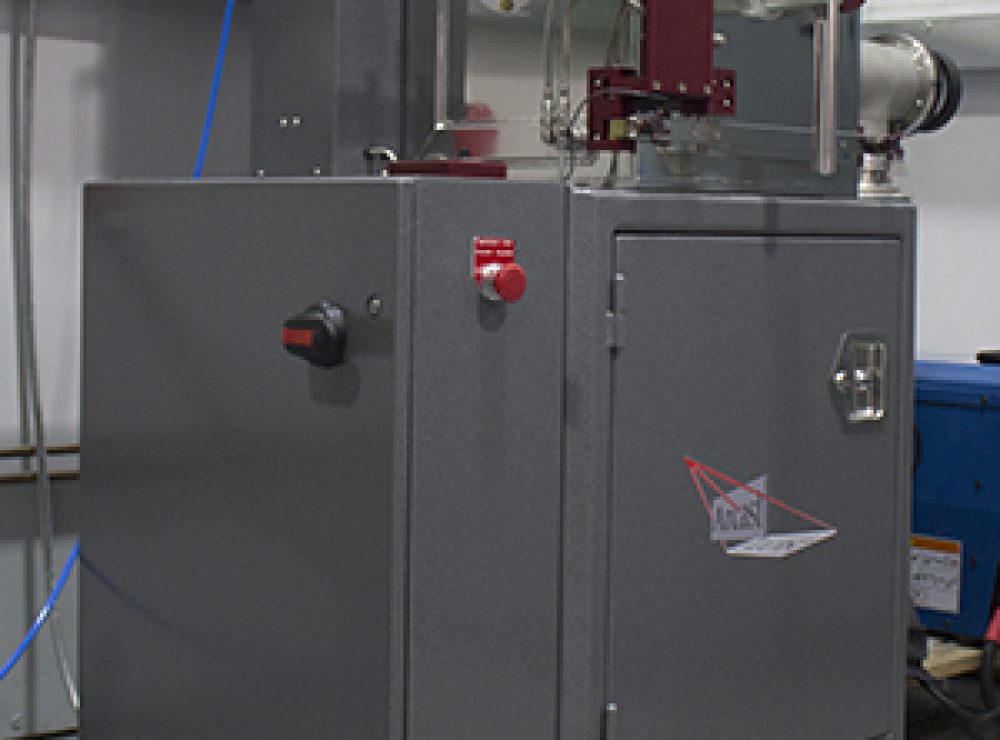 Arcast ATM A100
Detailed Description
The arc melting furnace can melt metals and alloys at over 3000 °C with the aid of the electric arc between the non-consumable tungsten electrode and the copper crucible.
Therefore, the arc furnace is a very useful device for the rapid production of Ti, Zr, Fe, Co, Ni-based alloys and also the high entropy alloys (HEA) containing refractory metals.
It is capable of melting nonreactive and reactive metals up to 200g.
The furnace is equipped with a diffusion pump that shortens the time required for reaching high vacuum levels.
The electromagnetic stirring function that is applied during melting is very effective for obtaining homogenous alloys.
The furnace also has a manipulator for flipping the samples without breaking the vacuum.
Liquid metal can either be solidified inside the crucible or tilt casted into the copper mould that is attached to the copper crucible.
Uses/Applications
This equipment makes it possible to manufacture samples of:
Ti alloys for aerospace and medical applications
Co alloys for medical applications
Alloys of refractory materials such as W for nuclear applications
Zr alloys for medical and nuclear applications
Metallic glasses
High entropy alloys
Equipped with:
a diffusion pump for rapid vacuuming up to 10-6 mbar
lift-arc start
foot pedal controlled arc intensity
highly effective electromagnetic stirring of alloys
casting mould with a rectangular cavity
Capacity: 200g nominal
Crucible/Hearth: Copper water cooled
Chamber: 304 Stainless Steel
Arc/torch tip: Thoriated Tungsten rod
Melt temperature: >3000°C
Enquire now
Fill in the form and a member of the Royce team will be in touch.
Thanks for your message, it has been sent.