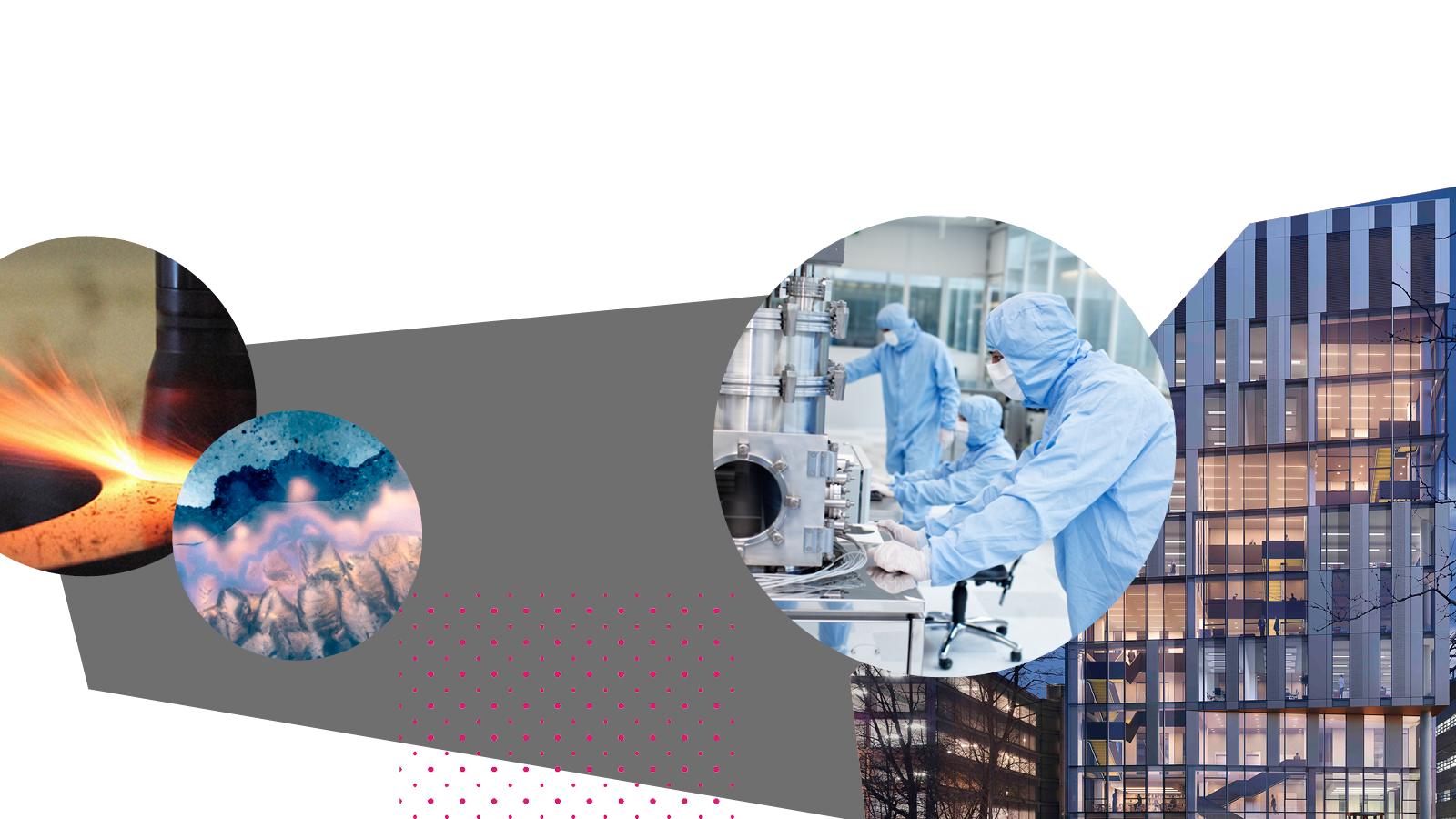 Legacy of Henry Royce
'Strive for perfection in everything, take the best that exists and make it better'
The Henry Royce Institute for advanced materials takes its name from the engineer and innovator Sir Frederick Henry Royce. Best known for his work with Charles Rolls and Claude Johnson, his pioneering developments in engineering led to the foundation of Rolls-Royce Limited in 1904, which soon became known for the manufacturing of the "best car in the world".
With a world-leading research community of materials scientists and engineers and state-of-the-art equipment, the Henry Royce Institute works with industry and academia to pioneer the invention of new materials and materials systems.
---
Born in 1863 in Alwalton, near Peterborough, Henry Royce was the youngest of five children. At the age of 14, he was able to begin an apprenticeship with the Great Northern Railway Works, funded by one of his aunts. Despite not having a formal education, Royce grasped every opportunity to educate himself, studying algebra, French and electrical engineering in his free time. With a natural talent for engineering, Royce moved to Liverpool in 1882 landing a job with the Electric Light and Power Company working on theatre and street lighting.

Henry Royce's unyielding drive for excellence in the field of engineering inspires the Institute today to constantly work to improve and innovate materials. From developing new polymers for sustainable plastics to creating the next generation of lithium-ion batteries for electric cars, the Henry Royce Institute strives to solve the most pressing global challenges.
Contributions to Materials Science
Henry Royce's contributions to material science were extensive throughout his life. During the development of the Rolls-Royce R engine, which would later become the Merlin, the use of different metals and alloys contributed to increasing efficiency and improving performance, while extending the life expectancy of the engine.
Royce's compelling and innovative designs established Rolls-Royce Limited's reputation for superior engineering and quality. During the First World War, the company expanded into the manufacture of aero-engines, and in 1940 they began the development of jet engines along with the British government. Henry Royce's last design would be the Merlin aero engine, a powerful supercharged V12 engine. Despite his death in 1933, his legacy would live on, with over 160,000 Merlin engines produced and fitted into World War II aircraft.
The Henry Royce Institute hub building will open in Autumn 2020 and will be home to cutting edge research in advanced materials, and a meeting place for industry and academia to collaborate and drive innovation.