For three days in March 2022, New Scientist Live (NSL) transformed Manchester Central Convention Centre into a mind-blowing festival of ideas and discoveries for everyone passionate about science and why it matters.
Attendance for NSL Manchester exceeded 6000 guests, with the total audience for NSL events now surpassing 40,000. Visitors at the event range from school children to families, academics, industry and the media.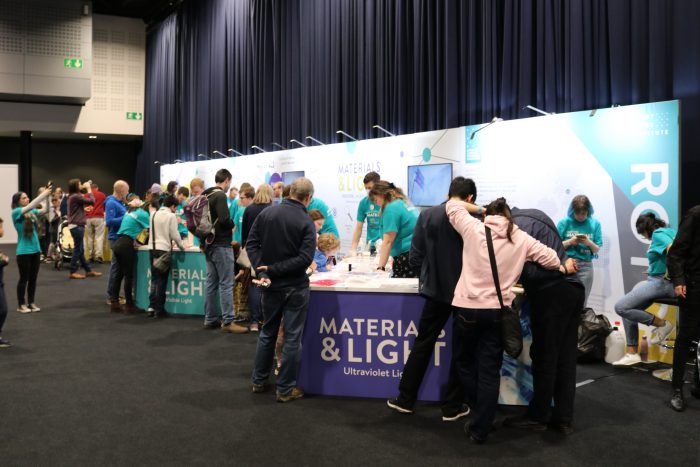 Together, Royce and Discover Materials delivered a huge outreach and public engagement presence at the event, creating a thrilling atmosphere and energy at their stand for visitors to learn about research and innovation in Materials Science.
Packed with thought-provoking activities, interactive experiments and workshops on the theme of Materials and Light, the expansive Royce x Discover Materials exhibition space was manned by ambassadors from university Materials departments across the UK.
Royce and Discover Materials were supported at NSL by researchers, PhD students, technical staff and outreach staff from partners at Imperial College London, University of Leeds, University of Manchester, University of Sheffield, University of Birmingham, Loughborough University and Swansea University.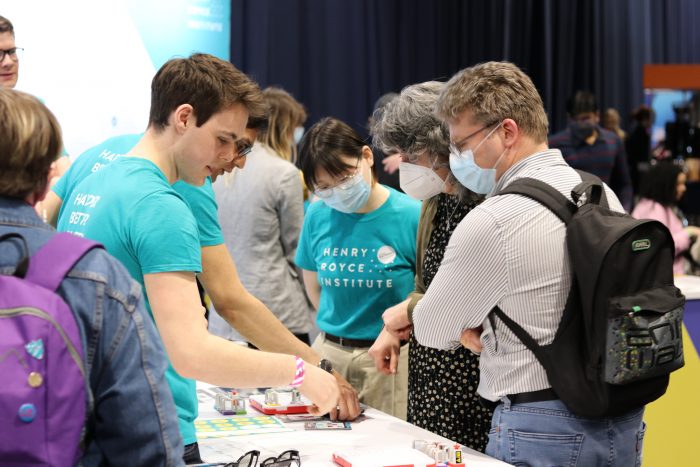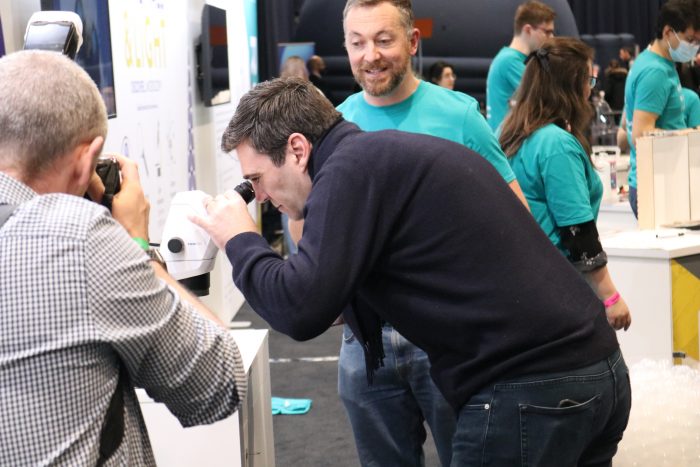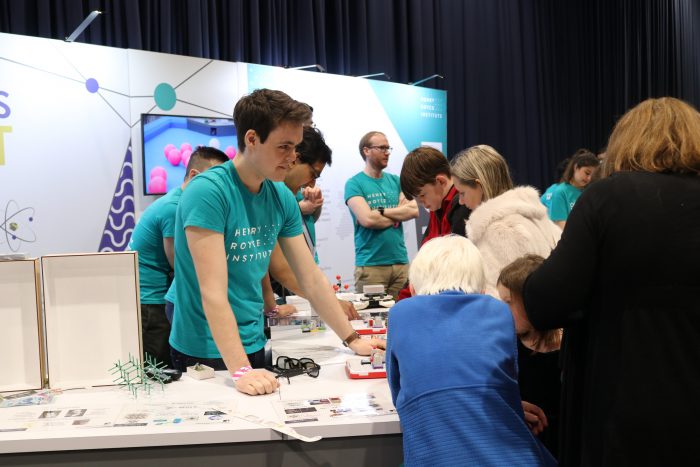 Activities at the event were split across the three stations to demonstrate how different light forms interact with materials.
Infrared Light
On the Infrared Light stand, ambassadors delivered workshops using thermal imaging cameras to show how materials can insulate and store heat differently.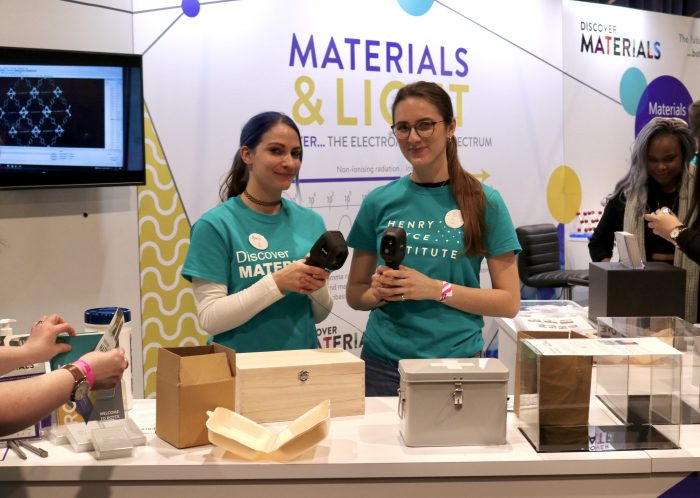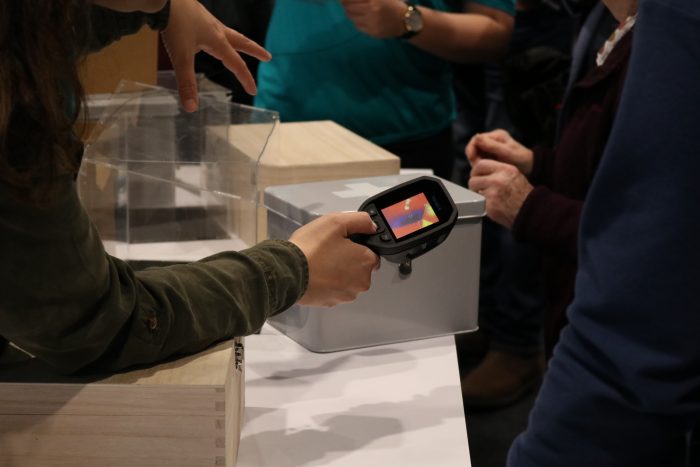 Visible Light
The Visible Light stand hosted a light microscopy workshop, where attendees could take a look at the qualities of different materials. The workshops demonstrated the science behind technologies used to produce images with RGB colour and demonstrated the impact materials research continues to have in producing new technologies in this field.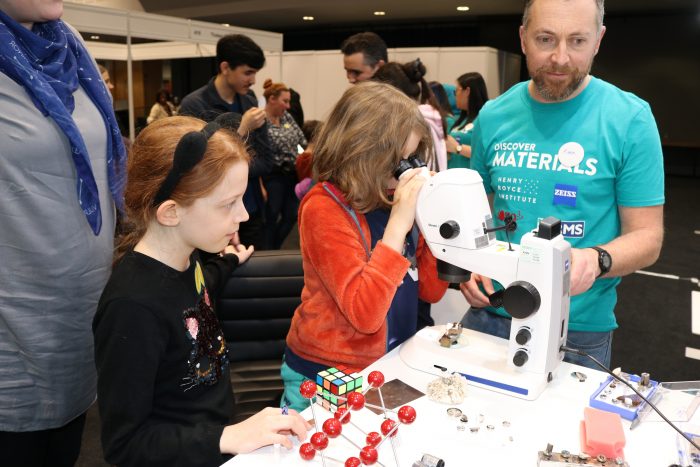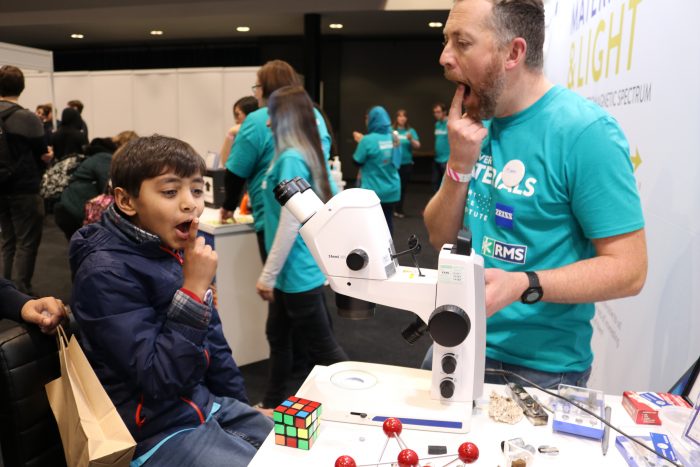 Ultraviolet Light
The stand for Ultraviolet Light featured an informative workshop on how different materials can protect against UV rays, using UV torches and a wide range of substrates to demonstrate the changes in light waves.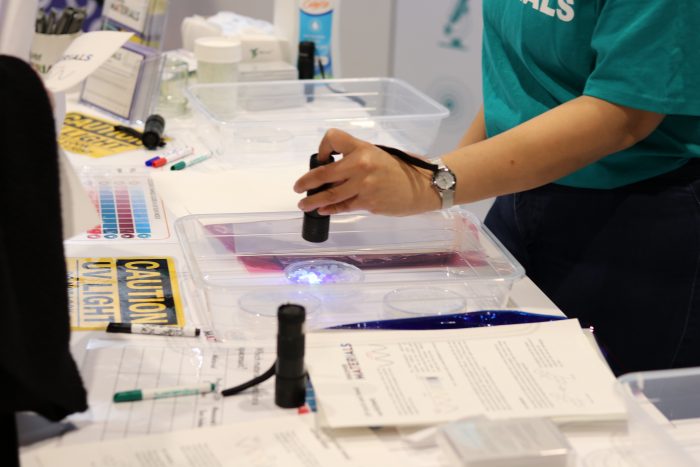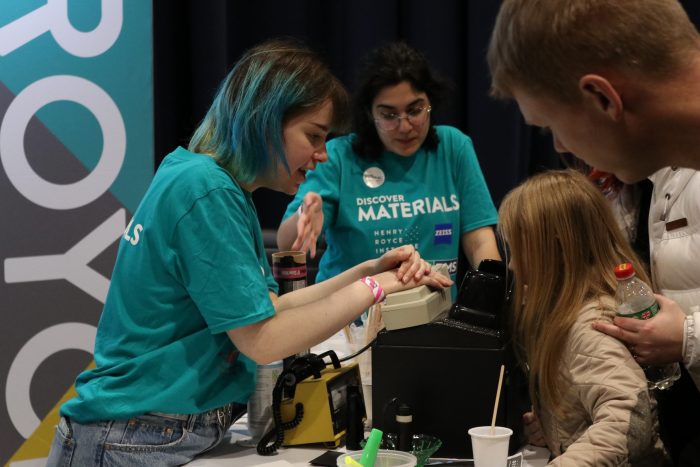 The Royce x Discover Materials event space at NSL Manchester hosted additional activities and experiments including slime making, a laser maze, an atomic ball-pool and badge making to engage younger attendees and showcase the range of disciplines which Materials Science covers.
Ambassadors were on hand to deliver advice around careers and education pathways in Materials Science to students, and to showcase the impact of advanced materials research and innovation delivered through Royce and its partners to industry and academic visitors.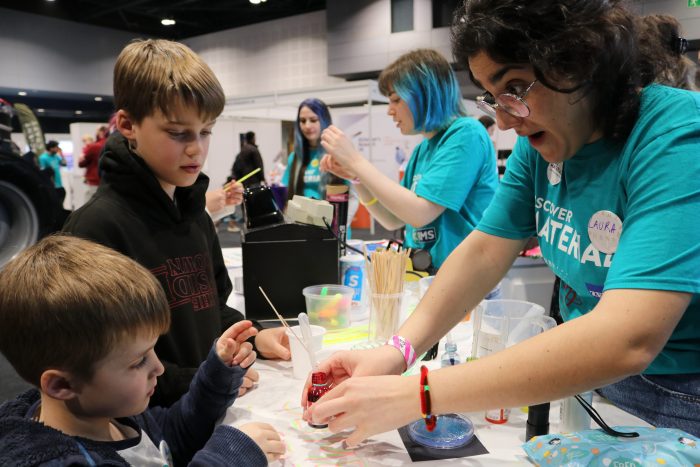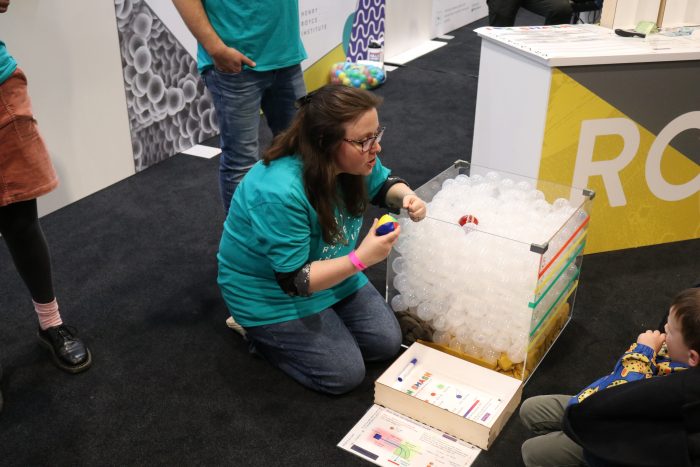 The event also hosted 60+ talks with the spotlight on materials in the presentations 'Engineering at the Nano Scale' and 'One Atom Thin Materials and Minute Voids' by Prof. Radha Boya, Chair in Nanoscience, University of Manchester, and 'Science and Storytelling' by Dr. Jess Wade, Research Fellow, Imperial College and Roma Agrawal, Structural Engineer and Author.
The 40+ exhibitors at New Scientist Live Manchester also featured Royce partners UKAEA, Imperial College London and the University of Manchester.
New Scientist Events have operated New Scientist Live exhibitions across the UK since 2016, with tens of thousands of families and students across the UK attending the exhibitions to learn more about science in exciting and interactive ways.
Discover Materials is a collaboration between a group of UK Universities, the Henry Royce Institute, and other members of the materials science community with a mission to inspire school pupils and their teachers into learning about materials science and engineering.