From June 29th-30th the Henry Royce Institute for advanced materials (Royce) showcased its research and innovation at the Advanced Materials Show at Birmingham's National Exhibition Centre.
The Advanced Materials Show brought together members of the materials community involved in research, production, purchasing and integration of advanced materials technology including Graphene & 2D Materials, Composites, Polymers, Coatings, and Ceramics.
The event ran concurrently alongside the Advanced Ceramics Show, the Battery Cells and Systems Expo and the Vehicle Electrification Expo, with interconnected exhibition spaces and conferences running across the hall over the two days of the exhibition.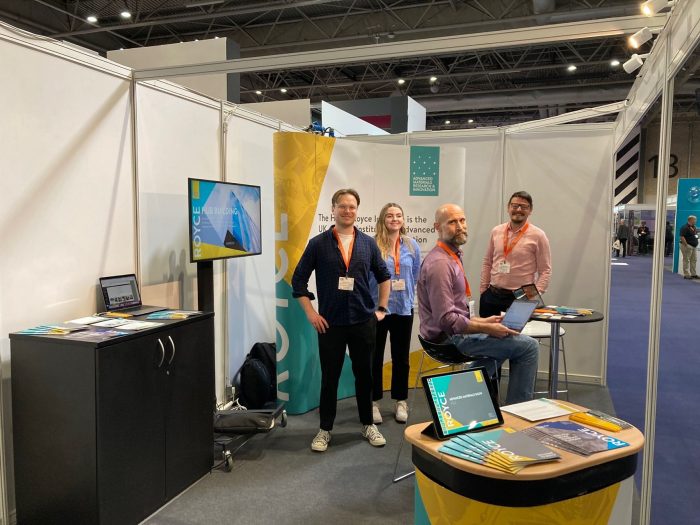 Royce's national partnership of institutions was represented on the stand, with key Research and Business Engagement staff in attendance from the universities of Sheffield, Cambridge, Manchester, Oxford, Leeds and Imperial College London. Members of the National X-Ray Computed Tomography Facility (NXCT) were also on hand to answer questions surrounding XCT and surface analysis.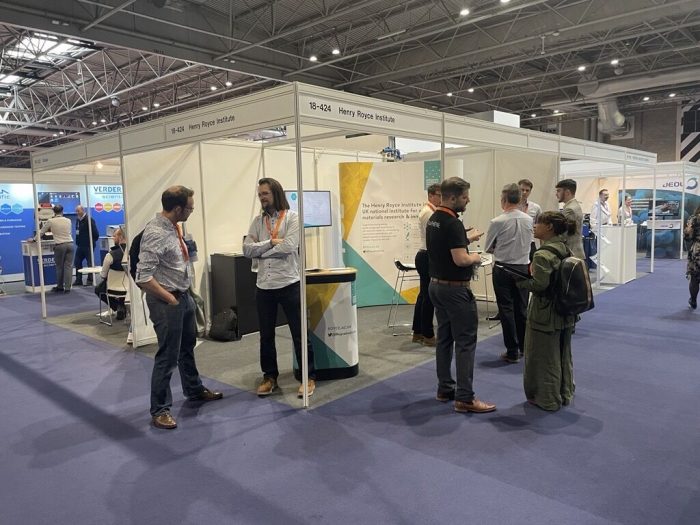 The Royce presence at the Advanced Materials Show emphasised the value materials research and innovation delivered through academic centres has to the UK's national industrial community, and highlighted the impact collaboration and translational opportunities delivered through Royce will have on the economic landscape in the UK.
Royce research themes were highlighted at the event, with many engaging discussions around equipment access, research commercialisation services and recent policy developments surrounding advanced materials and engineering on the path to the government's Net-Zero target.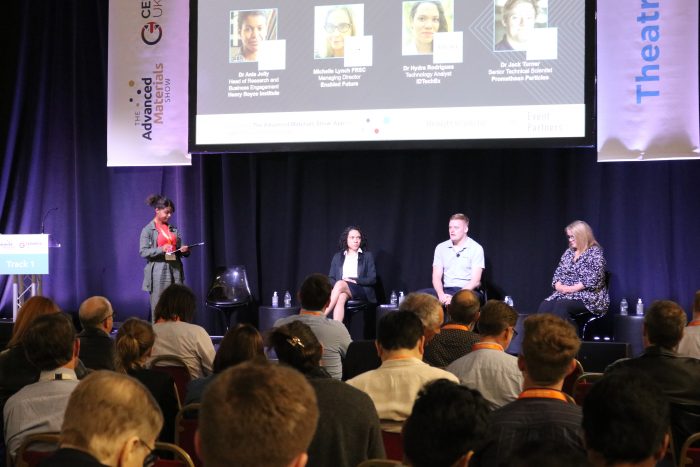 Dr Ania Jolly, Head of Research and Business Engagement at Royce hosted a panel discussion at the event on the role of advanced materials in mitigating carbon emissions, addressing the size of the challenges, the range of possible solutions and where the challenges and opportunities lie for materials innovators.  The panel featured Dr Hydra Rodriguez, Technology Analyst at IDtecX; Dr Jack Turner, Senior Technical Scientist at Promethean Particles and Dr Michelle Lynch FRSC, Director at Enabled Future. Discussion covered the landscape of carbon capture in large scale industrial sectors through to a detailed consideration of catalysts for capture.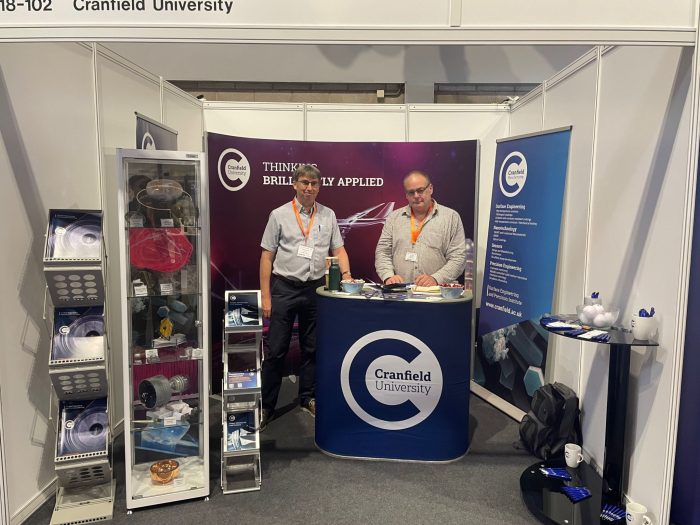 Royce partners and associates the UK Atomic Energy Authority (UKAEA) and Cranfield University were also in attendance at the show, with the University of Manchester presenting an impressive graphene showcase with a series of research projects and commercial spinout demonstrations from the Graphene Engineering Innovation Centre (GEIC) and National Graphene Institute (NGI).  A roundtable discussion was also hosted at the event by Graphene@Manchester, with a focus on commercialisation of research in 2D materials.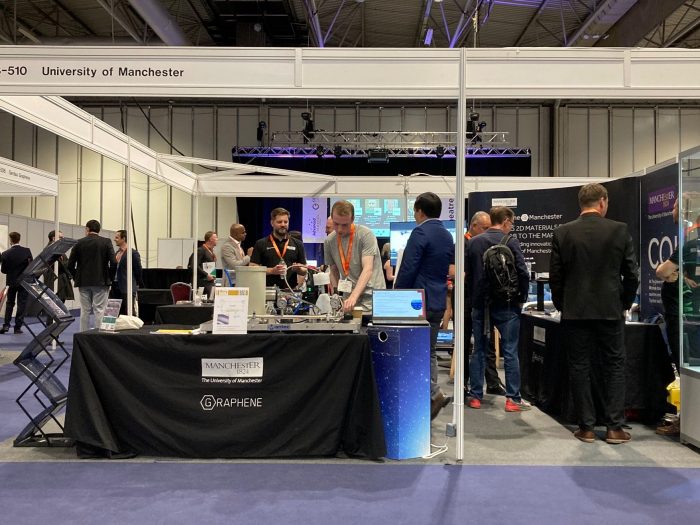 The Advanced Materials Show provides a truly unique, free-to-attend exhibition and conference that brings together a highly focused audience, all involved in the research, production, purchasing or integration of advanced materials technology including Graphene & 2D Materials, Composites, Polymers, Coatings, and Ceramics.  Find out more.