The Henry Royce Institute (Royce) has welcomed a new student intern working alongside its Training and Skills team to deliver a national materials science public outreach project in collaboration with The Worshipful Company of Armourers and Brasiers' Gauntlet Trust Charity and partner AWE.
The internship has been funded by the Gauntlet Trust and Royce and has been delivered through the University of Manchester's summer internship programme.
The intern, Mika Davies, joins Royce from the University of Manchester's Department of Materials where he is second year student in Materials Science and Engineering. Through the internship, Mika is engaged in a project to deliver a touring exhibition about the history of metals and their importance through the ages in the context of materials science.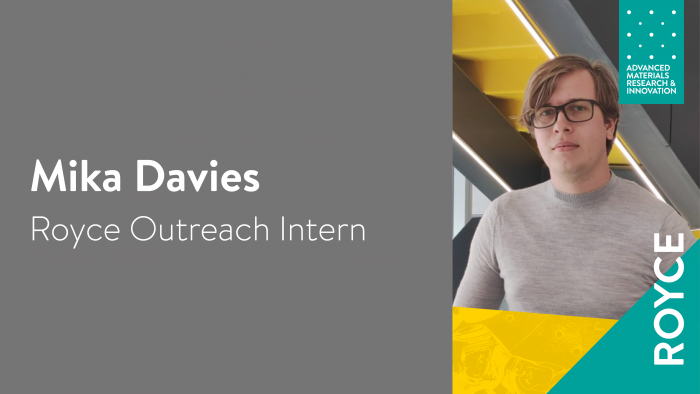 Mika said:
"I applied for the internship at Royce as I saw it as an excellent opportunity to gain experience and further engage with the field of materials science. Following my degree, I aim to initially pursue a career in research, and the practical and communications skills this internship will develop will undoubtedly be of great importance."
Supported by Royce Public Outreach Officer Dr Alice La Porta and Training and Skills Manager Tom Hancocks, the internship has led to Mika researching the history of metallurgy and its applications from prehistory to present day. Mika is developing written and graphic content to be used in an exhibition planned to launch to the public towards the end of 2022, initially at the Royce Hub Building in Manchester, and then around several of the Royce partners across the UK.
Mika's career aspirations lie in materials science research, and through the course of studying for his first degree in Materials Science and Engineering at the University of Manchester, has identified an interest in specialising in nanomaterials through his education and early career. Although the emphasis of his internship at Royce has focused on metallurgy and public outreach, Mika has been able to apply his interest in communicating scientific concepts to a wider audience, citing projects such as minutephysics as inspirations for his approach to the exhibition.
Mika also comments that the soft skills developed while working on a project for a national research institute will help him in his future career, and that Royce's increasing work to engage with students and early career researchers will help to grow the materials science community and engage more of the public in research and innovation delivered through Royce nationally.
About the Worshipful Company of Armourers and Brasiers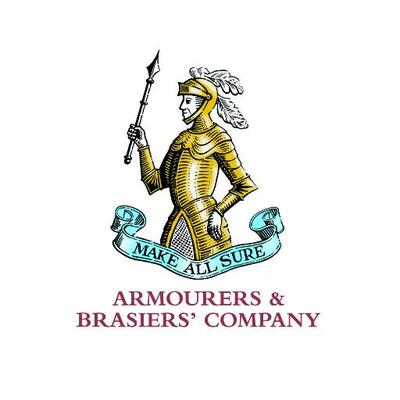 The main purpose of the Worshipful Company of Armourers and Brasiers is to promote Materials Science in the United Kingdom. It does this through its charitable giving and networking activities. The Company exists also to maintain its historic home, Armourers' Hall, a scheduled ancient monument and Grade II* listed building, on a site which it has occupied uninterruptedly since 1346. In 2022 The Company will celebrate its 700th anniversary with a programme of events and charitable projects.
Find out more about the Worshipful Society of Armourers and Brasiers here
About AWE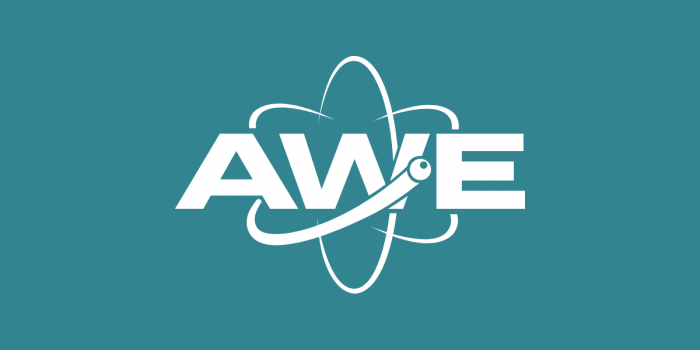 For more than 70 years, AWE has supported the UK Government's nuclear defence strategy and the Continuous At Sea Deterrent. AWE also uses its nuclear know-how and technical expertise to provide innovative solutions that support the UK's counter-terrorism and nuclear threat reduction activities.
About the Gauntlet Trust
The Armourers & Brasiers' Gauntlet Trust, is an independent charity, closely associated with the Armourers & Brasiers' Company. The Gauntlet Trust gives grants to small charities, supports science in schools, funds education and research in Materials Science at university level and rewards excellence in technical disciplines and leadership in its affiliated units of the UK's armed forces.
Find out more about the Gauntlet Trust here
Outreach at Royce
As the UK's national institute for advanced materials, Royce is committed to inspiring the next generation of materials scientists and engineers into the field. Alongside providing access to our national cutting edge research facilities, Royce is actively fostering an engaged learning community in materials science and engineering throughout the UK. To find out more about outreach at Royce visit: https://www.royce.ac.uk/outreach/
Enquiries
For outreach enquiries contact:
Alice La Porta
Alice.laporta@royce.ac.uk
National Public Outreach Officer | Henry Royce Institute