Congratulations to our Royce award recipients who were honoured at the Institute of Materials, Minerals and Mining Awards Ceremony earlier this month.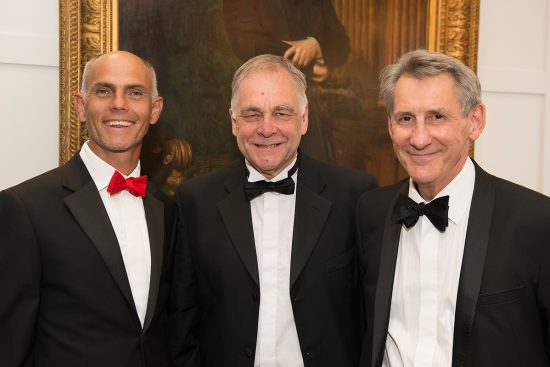 Professor Phil Withers, the Royce's Chief Scientist, and Professor Neil Alford, Core Area Champion for the Atoms to Devices research theme, based at Imperial College London, were jointly awarded the IOM3 2018 Platinum Medal. Professor Allan Matthews, who is heavily involved in the Materials Systems for Demanding Environments theme at the University of Manchester, received the Tom Bell Surface Engineering Medal.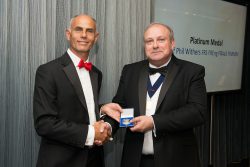 Commenting on the accolade, Professor Withers, Regius Professor of Materials, said:
"It is a great honour to be awarded this medal on behalf of our team here in Manchester. With the Royce Institute growing in capability daily, it is a very exciting time to be working in advanced materials."
The award organisers note: "[Professor Withers'] research has significantly improved our fundamental understanding of the performance of advanced engineering materials through his pioneering use of neutron, synchrotron X-ray and laboratory X-ray beams."
IOM3 is organised by The Institute of Materials, Minerals and Mining. The awards recognise personal achievements that have contributed to the profession, and prizes are handed out at special occasions held throughout the year.
You can watch a video of the Awards Dinner on IOM3TV.