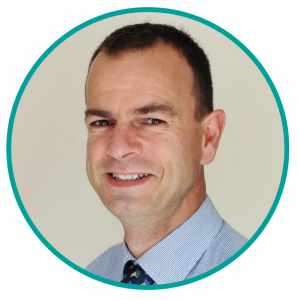 Professor David Knowles to lead the national institute for materials research and innovation, succeeding current interim CEO Chris Barkey

Appointment brings 25 years' experience of materials research and commercialization across academia and industry
The Henry Royce Institute is pleased to announce it is to appoint David Knowles as Chief Executive in February 2019.
David is currently Professor of Nuclear Engineering at the University of Bristol and holds a position as Director and Fellow at Atkins, within its Energy business. He will take over the role from current interim CEO Chris Barkey.
As the current Co-Director of the South West Nuclear Hub, and an Atkins Fellow, David leads collaboration between higher education and industry to accelerate energy sector-related research, knowledge transfer and implementation.
Baroness Brown of Cambridge, Chair of the Henry Royce Institute, said:
 I am delighted to welcome David to the Royce and look forward to taking forward our vision for a national institute for advanced materials that is open, collaborative and productive. I expect David to bring a strong focus on commercialisation and research acceleration, drawing on his experience across materials selection, fabrication, corrosion and structural integrity.
Prior to his current roles, David was the lead for the materials research portfolio at Shell Global Solutions, served as CTO at Quest Integrity working throughout Australasia and SE Asia, and spent seven years as both a lecturer and Assistant Director of the Rolls Royce Technology Centre at the University of Cambridge. He is a Fellow of the Royal Academy of Engineering and has a first degree and PhD from Cambridge University in materials science.
David Knowles said:
It's a very exciting time to join the Royce as it moves to becoming fully operational with over £300 million of advanced materials research capability. I'm grateful for all the work to date across the UK to ensure that the Institute will deliver on its mission to create economic and societal impact through materials innovation.

I'm extremely encouraged to see that the Royce is engaging with industry already, from international companies to SMEs and start ups, and building on this will be a key focus when I join the Institute in 2019. I am committed to delivering value to those industry collaborators, and to listen to their input to help shape the Royce to best serve the materials science community in the UK.
The Henry Royce Institute, made possible by a £235m grant from the EPSRC, will open its Hub building at the University of Manchester in 2020, providing a national landmark for materials research and industrial collaboration.
As a partnership of nine leading UK institutions across the UK, the Royce incorporates over 900 academics and over £300 million of facilities, providing a joined-up framework that can deliver beyond the current capabilities of individual partners or research teams.
David Knowles said:
The Royce is integral to the growth of advanced materials in the UK. It has a role to play in facilitating many diverse organisations and people to share in the successes of materials innovation and we must evolve with time as an inclusive institute. That means supporting not only world leading facilities, but also people and skills development in partnership with other national and international bodies.
Press enquiries
Matthew Davis, Communications and Engagement Manager
matthew.davis@manchester.ac.uk
M: 07787284067
T: 01613067575