This June, the Royce Hub Building opened its doors to welcome Manchester residents as part of the University of Manchester's Community Festival.
The free outreach event put science on show with researchers, technicians and volunteers from around the Royce advanced materials network delivering engaging activities and hands-on experiments to the local community.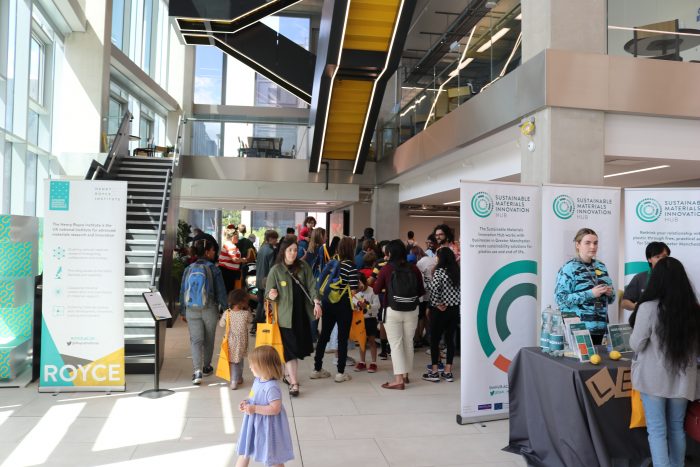 The Royce Hub Building's friends and neighbours were able to visit a vibrant assortment of stands with drop-in activities being delivered by outreach volunteers from Graphene@Manchester, the Sustainable Materials Innovation Hub (SMI Hub), the National Research Facility for X-Ray Computed Tomography (NXCT), Discover Materials and the SAFER group.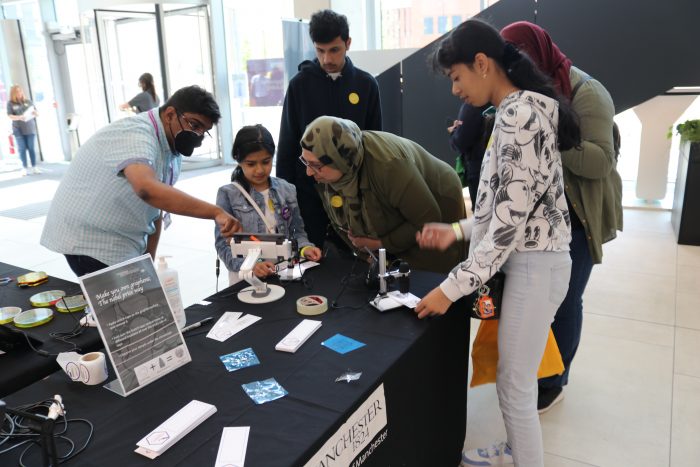 Family activities at the Community Festival were endless, but a few of the Materials favourites delivered at the Royce Hub included a make-your-own Graphene workshop, a lemonade stand with a sustainability message, chocolate impact testing in the context of structural engineering, X-Ray tomography and Lego, and a demonstration on materials and their hydrophobic properties.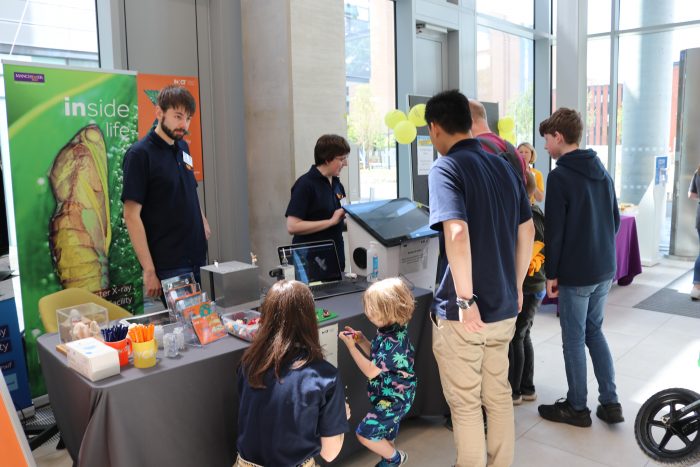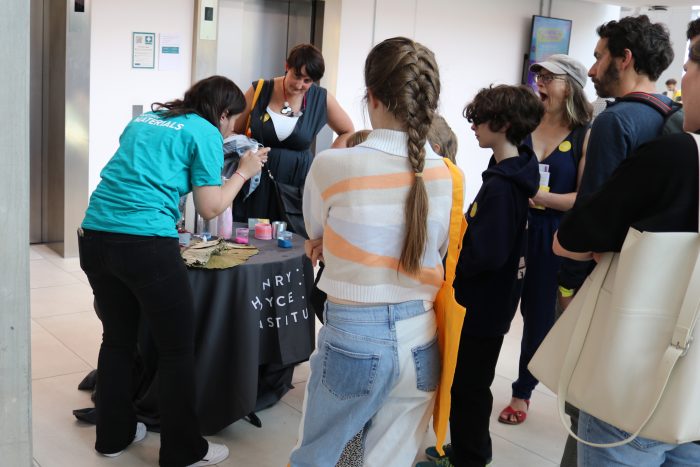 Visitors praised the opportunity to see the research going on behind the scenes at the University of Manchester and the ability to ask their burning questions to researchers, technicians and other members of the Royce community.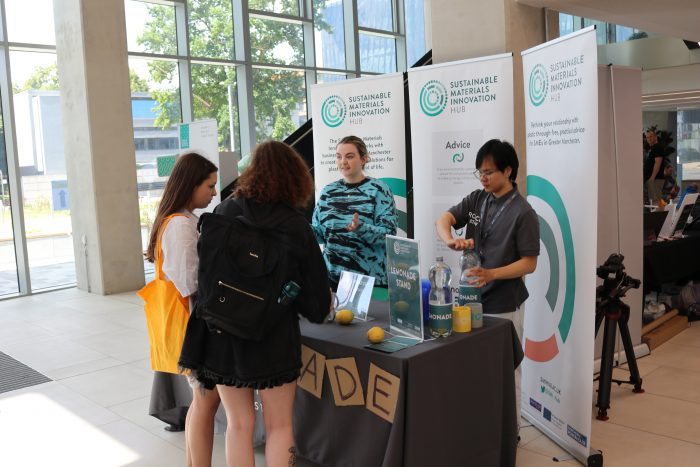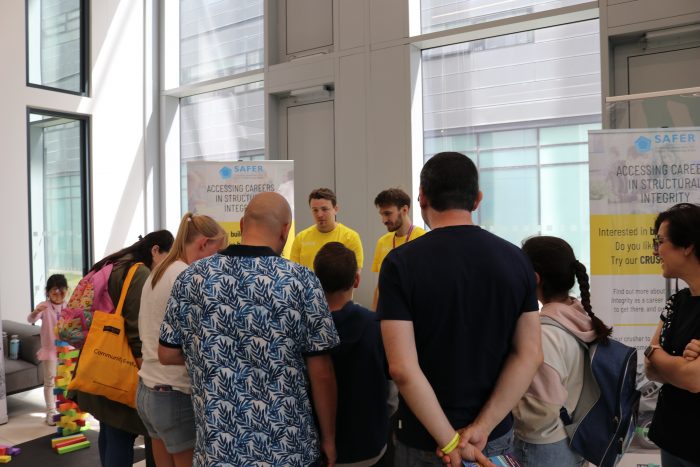 Commenting on Royce's presence at the University of Manchester Community Festival, Royce Public Outreach Officer, Alice La Porta, said:
One of the missions of the Royce Hub and its partners is to foster knowledge, skills, and enthusiasm for materials science. Through outreach activities like the Community Festival, we can engage with both families and kids across national communities.

Our goal is to inspire young people with the hope that they will become the future generation of scientists and engineers.

By taking part in events like the Community Festival, we can also engage with local communities and share our expertise on materials challenges such as new ways of recycling, and sustainable materials that will help to create a cleaner, cheaper and safer energy in the future.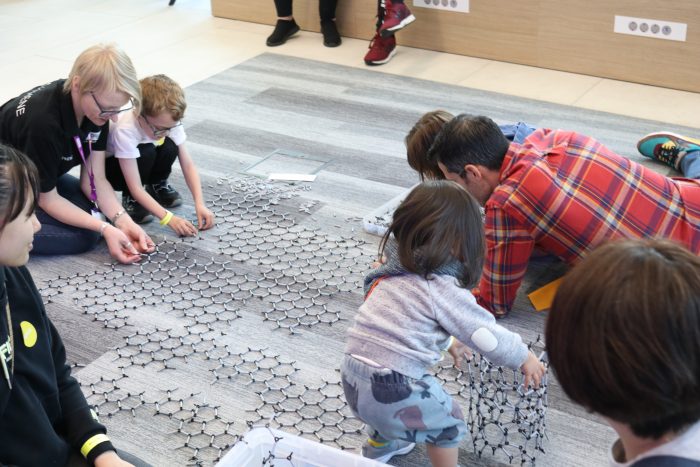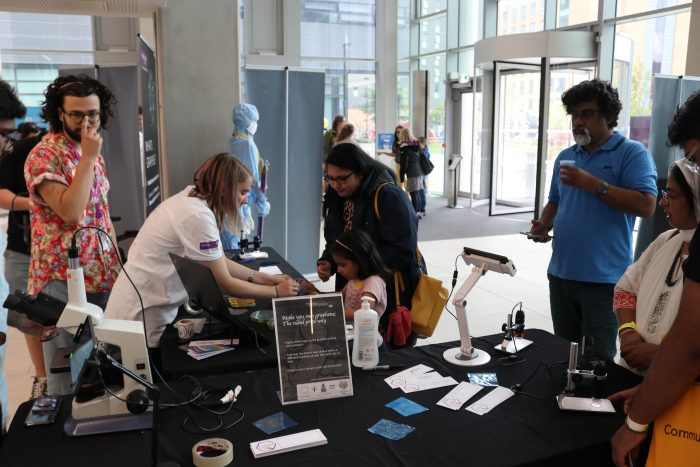 The University of Manchester Community Festival is an annual event which offers an inviting, informal space for visitors to meet staff, students and community partners, and the University to take part in conversations that connect and inspire.
As the UK's national institute for advanced materials, Royce is committed to inspiring the next generation of materials scientists and engineers into the field. Alongside providing access to our national cutting edge research facilities, Royce is actively fostering an engaged learning community in materials science and engineering throughout the UK. To find out more about outreach at Royce visit: https://www.royce.ac.uk/outreach/
Enquiries
For outreach enquiries contact:
Alice La Porta
National Public Outreach Officer | Henry Royce Institute