Access to equipment funded by the Henry Royce Institute has benefited several of the participants in this year's IOM3 Young Persons' Lecture Competition local and regional heats, including two of this year's seven national finalists. Morgan Lowther – winner of the Midlands regional heat – and Alex Starling – representing the North East – used advanced microscopy available through Royce at Sheffield and Leeds respectively.
The Institute of Materials, Minerals and Mining organises an annual lecture competition open to students and professionals up to the age of 28, inviting them to deliver a fifteen-minute lecture judged to a broad range of criteria. Each Local Society selects one participant to represent them at each of the regional finals, the winners of which compete in the national competition (this year taking place in late September). From there, participants from across six continents will gather for the Young Persons' World Lecture Competition on 12 November to determine a global winner.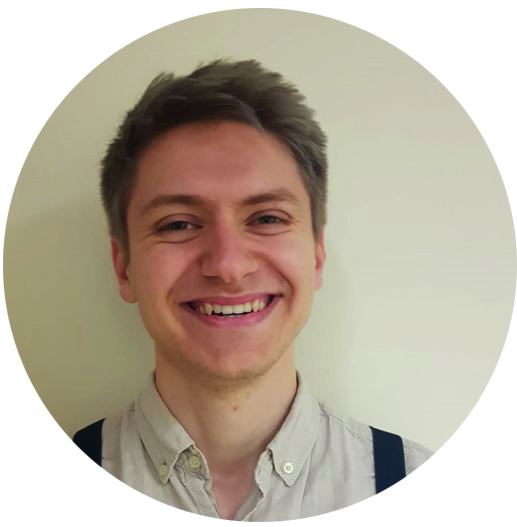 Final year University of Birmingham PhD student Morgan Lowther's presentation is entitled 'Head shoulders, knees and microbes: 3D printing better implants'. In his lecture, Morgan presents his research into using metal additive manufacturing to deliver antimicrobials from within medical implants, aiming to reduce the risk of post-surgical infection. Morgan applied to the Royce PhD Access Scheme to use the high throughput Transmission Electron Microscope based at the University of Sheffield.
Morgan says, "I will be presenting on how additive manufacturing is letting us take new approaches to designing prosthetic implants. My work focusses on designing new infection resistant alloys, with microstructural features ranging from huge lamellae all the way down to nanoscale precipitates. Getting access to a high throughput TEM via the Royce PhD Equipment scheme was a huge help in characterising these precipitates, finding microstructural details that I never would have found otherwise."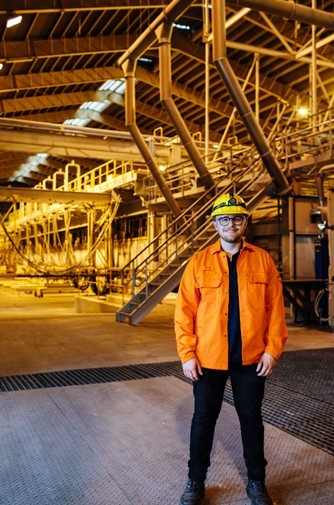 Alex Starling is a Float Process Engineer at Guardian Industries, and his lecture focuses on his research – conducted as part of his final year MEng Chemical and Materials Undergraduate degree – into the macro and microstructures of different self-cleaning glass samples. Entitled 'Self Cleaning Glass, Benchmarking and Analysis', Alex presents how he used a range of microscopy techniques – including Scanning Electron Microscopy, Transmission Electron Microscopy, Energy Dispersive X-ray Analysis, and X-ray Photoelectron Spectroscopy – to explore why certain self-cleaning glasses outperformed others. Alex made use of Royce microscopy facilities and technical expertise in the University of Leeds' Bragg Centre for Materials Research to undertake the analysis of his samples.
Alex says, "For my project to work, it was critical to visualise these nanometre thin film layers on the glass substrate. With the use of the Royce microscopy equipment I was able to image these layers, even being able to image the individual lattice planes within the materials. Without the use of such extensive microscopy techniques, it would have been hard to deliver such a successful and valuable project."
Past winners of the IOM3 Young Persons' Lecture Competition have gone from strength to strength within the materials community, using their science communication skills in academia and industry. The UK Final is taking place over Zoom at 5pm on 23 September, and is open to all. Register to receive the Zoom link here: https://www.iom3.org/event/2020-yplc-uk-final
We wish all the participants the very best of luck!