Our latest Henry Royce Institute PhD Student Research Sandpit saw twenty-four students from ten universities come together and collaborate to tackle the challenges of biodegradable materials for new biomedical devices in an intensive proposal-creating environment.
The ten-day virtual event offered doctoral students the chance to experience the 'Research Sandpit' format often used by research councils and funders to stimulate new lines of thinking for tackling complex research challenges.
Speaking on the event, Tom Hancocks, Royce Training and Skills Manager said:
"The format of this workshop is a great way for research students to learn and develop new skills. In presenting them with a novel challenge, our participants must quickly assimilate new knowledge outside of the realm of their expertise, propose ideas for a possible solution, and work with a group of new colleagues in a time-sensitive project".
Our Student Sandpits provide an opportunity for researchers to meet and work with peers across the materials science community on genuinely challenging problems. We provide support from voluntary mentors and experts working in senior academic, industry and research management positions throughout our Sandpit events.
Beginning on 29th November 2021, our latest PhD Student Research Sandpit honed the skills of our participants in on biodegradable materials for new biomedical devices. Experts Dr Olga Tsigkou, University of Manchester and Professor Ipsita Roy, University of Sheffield set focused challenges for the Research Sandpit in the areas of: new materials, new devices, protecting devices and speeding adoption.
The twenty-four participants broke off into four interdisciplinary teams, developing presentations to answer the challenges set by our experts. The pooled skills and research of the competing teams were then presented to a panel of expert judges at the end of the event.
The judging panel was comprised of:
Professor Shelia McNeil, University of Sheffield
Dr Jonny Blaker, University of Manchester
Professor Julian R. Jones, Imperial College London
The winning team, 'Tendo-Gen', delivered their presentation on 'Accelerated Tendon Regeneration Using Novel Multi-Layer Biodegradable Conduit for Phastic Multi-Drug Delivery' to our panel of judges on 08th December 2021. Team Tendo-Gen's proposal was given alongside a highly competitive set of presentations from other participating teams focused on the treatment of fibrosis in the lung, textiles for detecting and treating infection and bio-printing techniques for burn injuries.
The winning team of the November/Decemeber 2021 Royce PhD Student Sandpit consisted of:
Debora Belami, & Katharina Steier, Manchester Metropolitan University
Peter Ibrahim, University of Birmingham
Sabrina Yue Wang, Oxford University
Taylor Cunning, Ulster University
Zainab Alkharusi, University of Manchester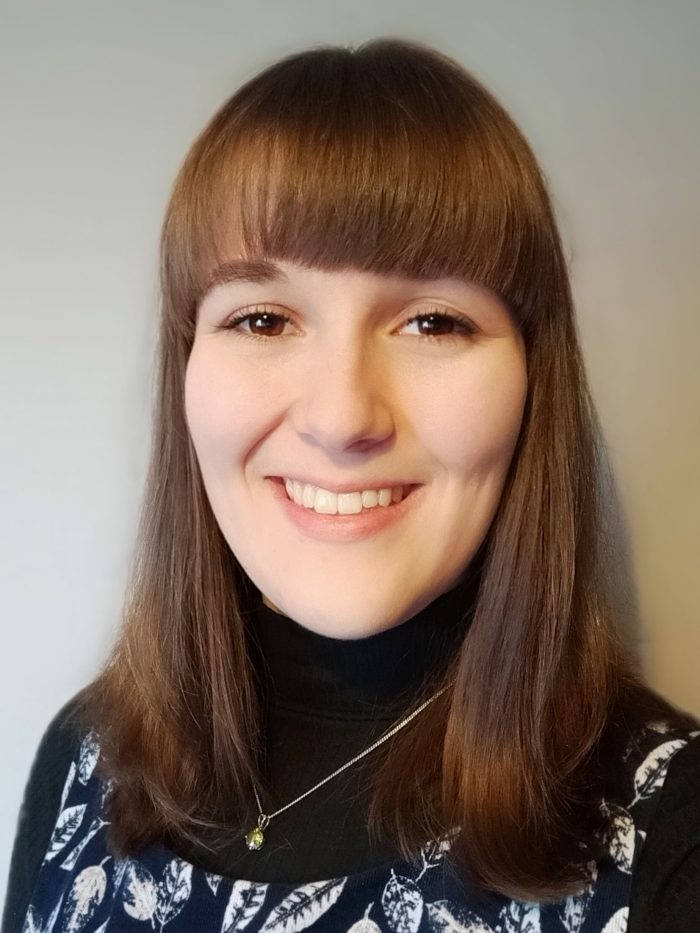 We caught up with Taylor Cunning from the winning team after the event on her experiences with the Henry Royce Institute PhD Student Research Sandpit and about her own research in Microbiology and Pharmaceutics at Ulster University.
On the team-working aspect of the Sandpit format, Taylor said:
"I found that one of the most important aspects of collaboration and a challenge of the event was ensuring everyone's understanding of even the discipline-specific aspects of the project. This worked well in our team as it allowed everyone to provide their own input on the idea and ensured we were all working towards the same goal".
Explaining how her own research and experience figured into the winning presentation, Taylor continued:
"My PhD contains themes of drug delivery and biocompatibility of nanomaterials, but I also have a biomedical science background. My area of the proposal was researching the tendon and its natural healing process, with the intention of targeting and enhancing healing through the application of biological molecules and existing drugs. Using known, non-toxic molecules and drugs supported the biocompatibility aspect of our proposal".
Taylor closed by saying:
"The event was a great experience for everyone involved. Our team worked really well together in developing our idea and we all gained valuable skills in interdisciplinary collaboration which will benefit our future research".
Royce Skills and Training Manager, Tom Hancocks, added:
"This collaborative experience offers a great way to learn how you work with others and where best to apply your own strengths. We hope that the experience allows participants to gain a broader perspective on materials science and the opportunities out there in research and industry".
As the UK's national institute for advanced materials, Royce is committed to training and upskilling the next generation of materials scientists and engineers. Alongside providing access to our national cutting edge research facilities, Royce is actively fostering an engaged learning community in materials science and engineering throughout the UK. Read more about our support for students, academics and industry here.