Discover Materials delivered a bone tingling online programme of materials-based tricks and treats though the October half term for Halloween this year.
The team behind the event showcased activities including horrifying how-to guides for 'Beastly Bath Bombs' and 'Spooky Slime', alongside a live electron microscopy webinar revealing the gruesome textures and surfaces lurking across the depths of materials science.
Dr. Becky Waldram, Kathryn Downey and Dr. Chris Hamlett presented this monstrous menu of Materials Science activities, alongside plenty of assistance from Chris's devilish daughter and sinister sausage dog.
The YouTube videos and Padlet boards each activity can be viewed below:
Discover Materials Halloween – Microscopic Trick or Treat?
Discover Beastly Bath Bombs
Discover Spooky Slime
Discover Materials Halloween Event Padlet Page:
https://padlet.com/DiscoverMaterialsGroup/pr8y5w2yi4ghbmzr 
The Discover Materials Halloween Event proved a successful platform for school-age engagement with Materials Science. A similar event full of fun, festive, activities has been planned for KS 2-4 students this winter.
You can subscribe to 'Discover Materials This Winter' for seasonal activities on the Discover Materials Eventbrite page using the link below: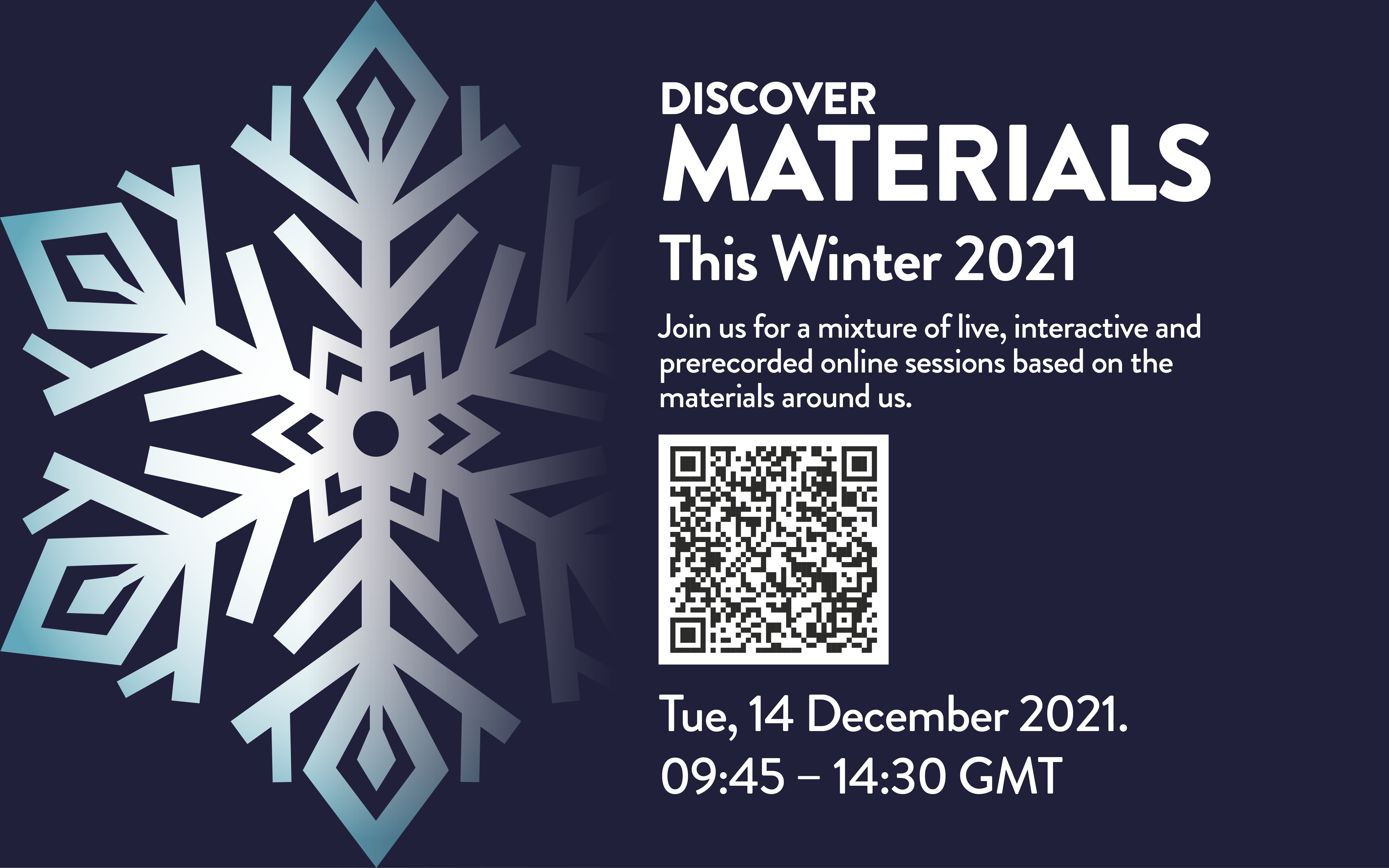 Discover Materials champions materials science to young people and educators across the UK, providing support, outreach and growth opportunities for Materials Research disciplines in educational settings.