Combined Mantis Magnetron Sputtering and E-Beam Deposition System
Sputtering and Electron Beam Deposition System
Ultra-high vacuum sputtering and evaporation system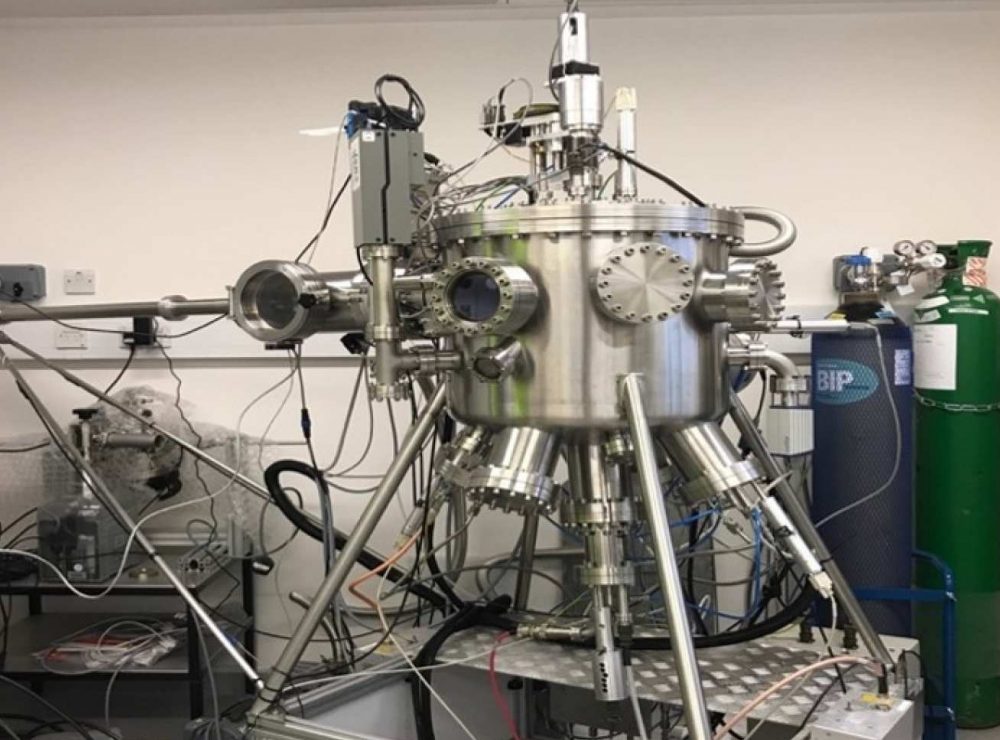 Combined Mantis Magnetron Sputtering and E-Beam Deposition System
Partner / Location:

Imperial College London

Contact:

Dr Peter Petrov
Enquire Now
Detailed Description
The Combined Magnetron Sputtering and Electron Beam Deposition System is an ultra-high vacuum sputtering and evaporation system.
It consists of three sources for DC and RF magne-tron sputtering and four-pocket e-beam evaporator. It has two types substrate holders: one is with active cooling system; while the second is with a heating stage to 800°C and RF biasing option. Both substrate holders can handle wafers up to 4" in diameter.
Enquire now
Fill in the form and a member of the Royce team will be in touch.
Thanks for your message, it has been sent.