Fenn LLC - Model 081
Reversing Hot Rolling Mill
This Two-High 136 Tonne Hot Rolling Mill has been designed specifically for the University of Sheffield to roll steels, titanium alloys and nickel-based alloys from a maximum starting thickness of 80mm to a finished thickness of 3mm.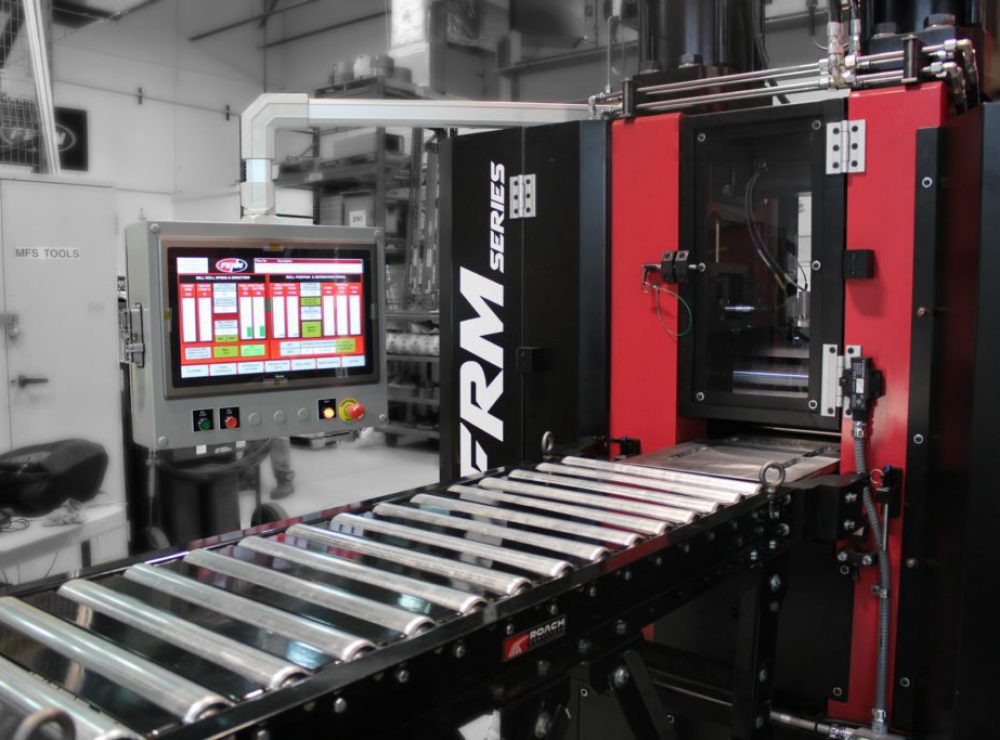 Hot rolling mill
Detailed Description
Material temperature capability is up to 1300°C and includes a detachable run-out cooling table capable of accelerated cooling conditions (20°C/s for 10mm thick plate).  This mill also includes internal cartridge heaters for heating the mill rolls up to 400°C. This reduces the temperature loss of the heated material during the rolling process.
Enquire now
Fill in the form and a member of the Royce team will be in touch.
Thanks for your message, it has been sent.