Prevac and TSST
Royce Deposition System
Understanding the properties of interfaces between different types of materials holds the key to designing novel electronic and computing devices. The Royce Deposition System is an interconnected multi-chamber UHV system for thin film growth that allows layers of different classes of materials to be deposited by a range of techniques.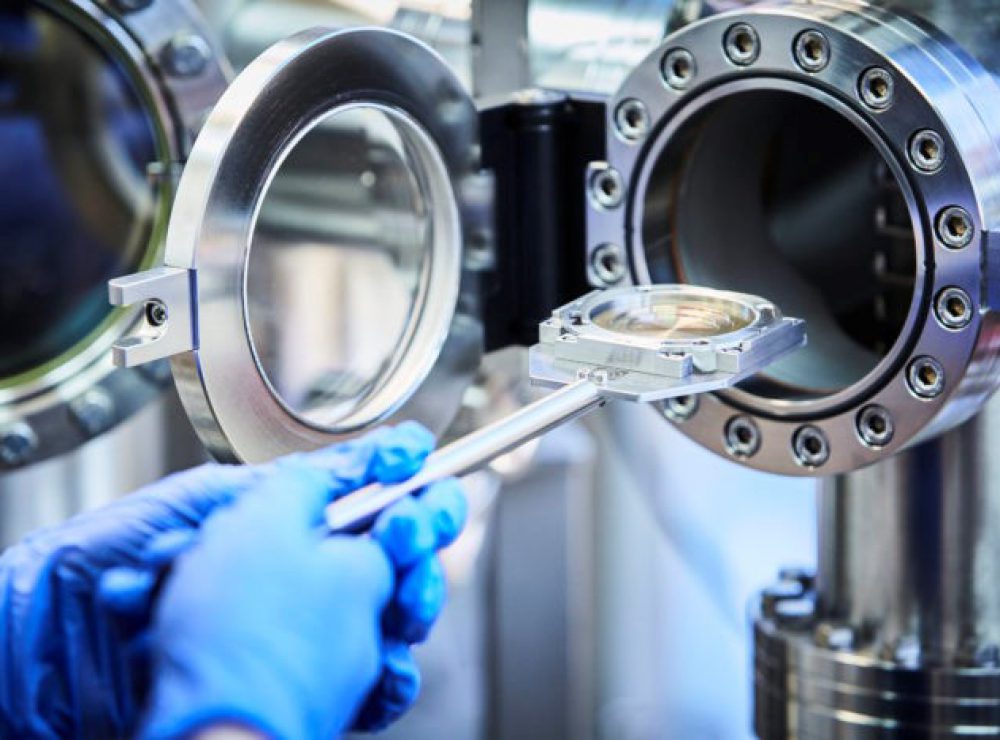 Deposition Facility
Detailed Description
MBE chamber for growth of topological materials
Hybrid metal-organics chamber with K-cells, e-beam evaporation and magnetron sputtering
Sputtering chamber for dc/rf magnetron sputtering of metals and oxides
PLD chamber with a 248nm laser for growth of complex oxides
In situ RHEED for monitoring epitaxial growth
Load-locks for fast sample turn-around
Preparation chamber with substrate heater and ion miller
UHV transfer between chambers
The system is housed within the Condensed Matter group, which has a background in developing materials and devices for spintronics, as well as a wealth of experience in thin-film growth and characterisation. The system extends the group's existing deposition facility, including high throughput sputter chambers that allow for efficient materials development. The group's characterisation capabilities include thin-film X-ray reflectivity and diffraction, scanning probe techniques, magnetometry, and electron transport.
Click here for further information on the Royce Deposition System at the University of Leeds.
Enquire now
Fill in the form and a member of the Royce team will be in touch.
Thanks for your message, it has been sent.