AIP8-45H
Hot Isostatic Press
HIP is used to reduce the porosity of metals and increase the density of many ceramic materials.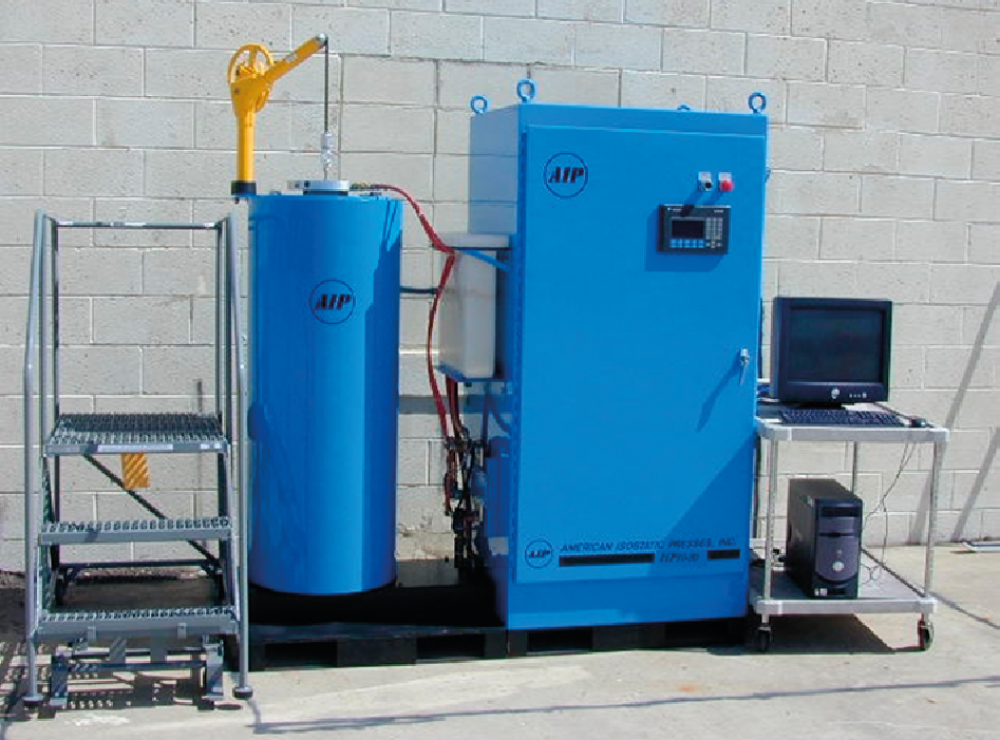 Hot Isostatic Press
Detailed Description
This is a key part of through-processing, from alloy design to component manufacture, and an essential process for aerospace components, for example. The HIP has a 150mm diameter x 300mm long hot zone that is perfect for scaling up samples.
Uses/Applications
In powder metallurgy, HIP allows us to compress a volume of metal powder at such high temperature and pressures, that through a combination of deformation, creep and diffusion you actually create a product with an homogenous annealed microstructure (compact solid) with minimal or no impurities in the materials.
Specification
Working pressure: 45,000 PSI (310 Mpa)
Controls: Easy-to-use operator interface
Thermocouple: 4 each type C (Tungsten/Rhenium)
Vessel interior length: 24 inches (610 mm)
Carbon Furnace: a Carbon furnace for use to 2000°C
Heating Rate: Standard furnace rate up to 25°C per minute
Cooling rate: Up to 40°C per minute.
Maximum sample size: 75 mm diameter and 60 mm length.
Enquire now
Fill in the form and a member of the Royce team will be in touch.
Thanks for your message, it has been sent.