Korvus HEX Deposition System
HEX Deposition System
Economical solution for Physical Vapour Deposition (PVD)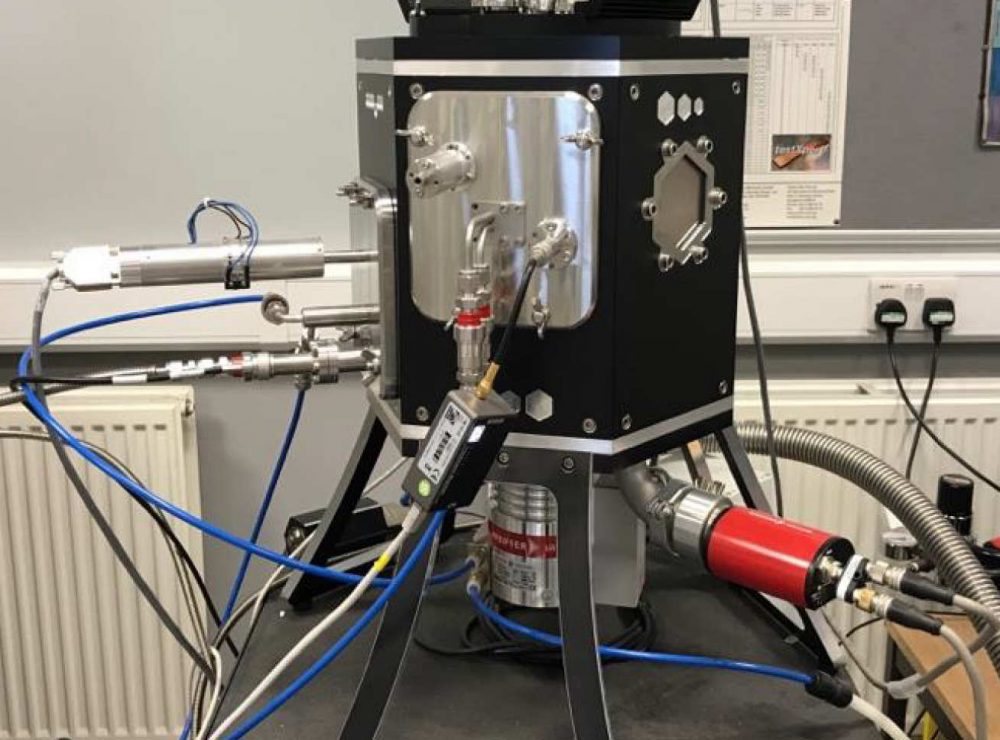 Korvus HEX Deposition System
Partner / Location:

Imperial College London

Contact:

Dr Peter Petrov
Enquire Now
Detailed Description
The Korvus Technology HEX deposition system provides an economical solution for Physical Vapour Deposition (PVD), suitable for teaching and research. Its modular construction allows various key elements to be exposed, discussed and interacted with, enabling student laboratories to fully explore the mechanical, material and growth elements of thin film research and nano-materials.
The system benefits from a rotatable 4" sample holder, and has two 2" DC sputtering sources, which allows bi-layer thin film deposition.
Uses/Applications
Some of the typical applications for the HEX thin film deposition system are lift off, EM sample preparation, contact metallisation, research and development of new coatings and sputter deposition, however the modular design of the system allow it to be reconfigured in minutes and ensure that it can be used for many more applications.
Enquire now
Fill in the form and a member of the Royce team will be in touch.
Thanks for your message, it has been sent.