Only for use with *active materials*
Glovebox Raman Spectroscopy
Glovebox Raman Spectroscopy for use with active materials e.g. plutonium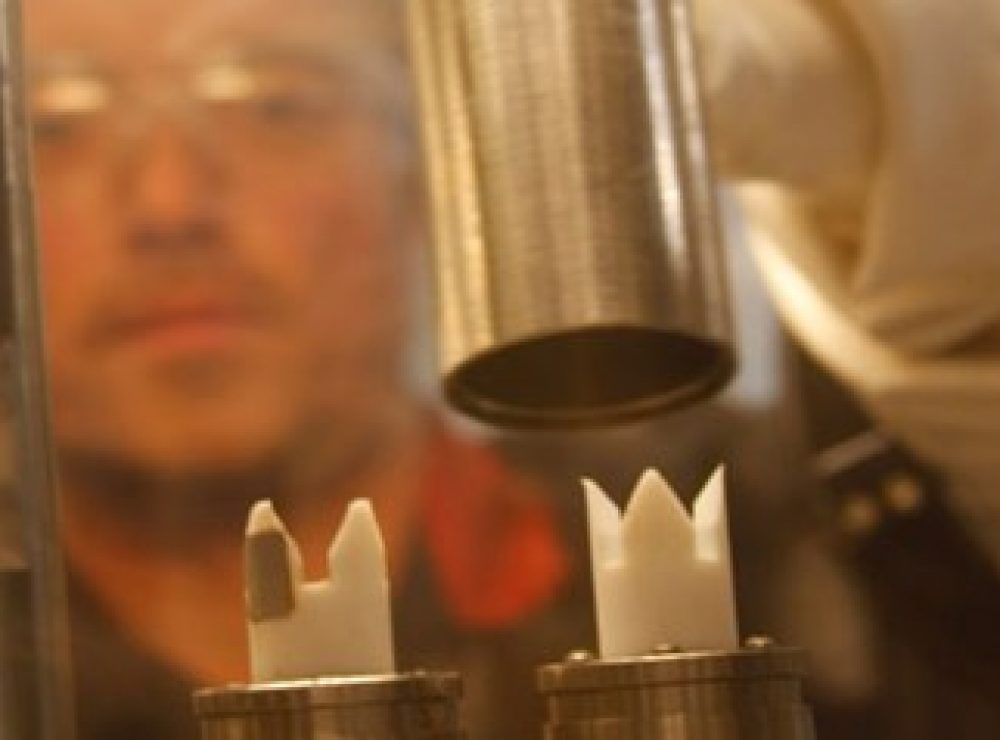 Plutonium Gloveboxes
Detailed Description
The NNL flagship Central Laboratory in Sellafield hosts a number of state of the art Pu active gloveboxes. Specially designed for flexibility, the layout of each one can be customised to suit users' needs.
The suite of gloveboxes and other cutting edge equipment allows experiments to be carried out with more civil plutonium than any other research laboratory in the UK.
There are 2 gloveboxes fitted with Raman spectroscopy capability.
Uses/Applications
Observing vibrational, rotational, and other low-frequency modes in active materials
8 high integrity Pu active gloveboxes (with Pu experiments of up to 100g) including 2 interconnected boxes
4 gloveboxes available with N2 or Ar atmosphere control with gas lines for localised atmosphere control
Variable air changes per hour for specific requirements, i.e. dry or wet operations
All gloveboxes fitted with UV/Vis/NIR spectroscopy capability
2 gloveboxes fitted with Raman spectroscopy capability
Feed lines installed to allow inactive solutions and cooling water to be pumped into the boxes
10 supporting fumehoods for preparation of radioactive materials and samples for analysis
Bulkhead connectors (240v and 110v) installed for electrical appliances, e.g. furnaces, balances, stirrers, hotplates, auto-titrators, etc
Other Fischer connectors available for thermocouples, pH electrodes and such
Enquire now
Fill in the form and a member of the Royce team will be in touch.
Thanks for your message, it has been sent.