Unitemp ESPEC Bench Top chamber (-60C to +180C)
Environmental test chamber
Environmental chamber with adjustable temperature and humidity, which can be used in conjunction with a potentiostat.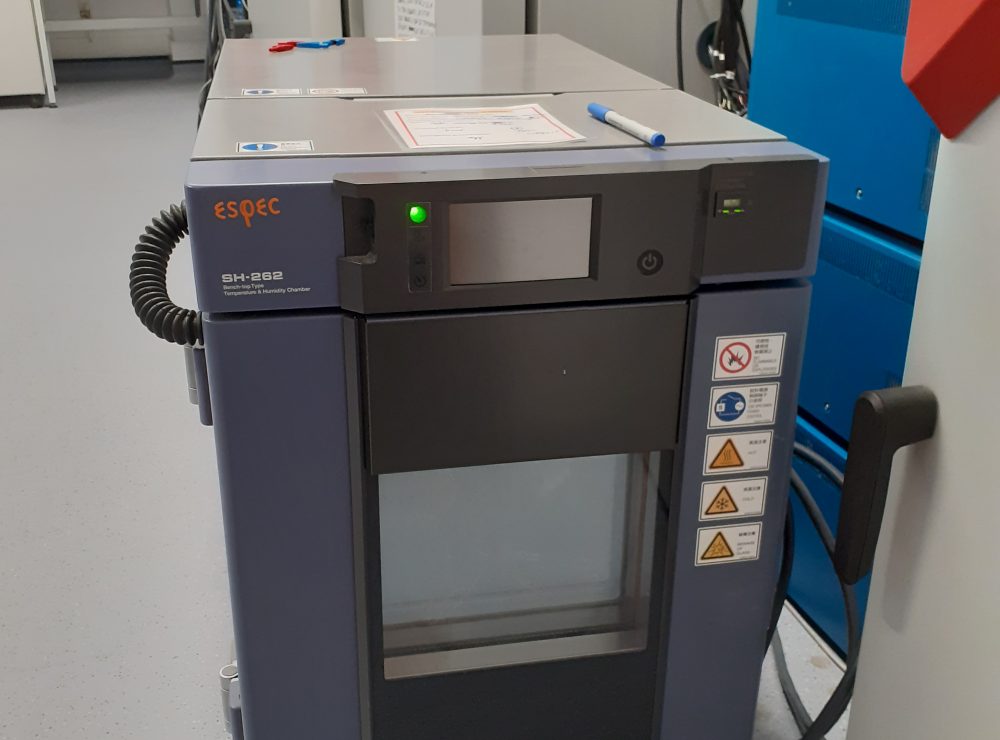 Partner:

University of Oxford

Availability:

Available
Enquire Now
Detailed Description
This benchtop temperature and humidity chamber features environmental testing performance in a compact design. Such equipment can be used in conjunction with electrochemical testing to ascertain the effect of environment on cell performance. This model offers a temperature range from -60C to +180C controllable through a user-friendly touch screen display.
Uses/Applications
Environmental control for cell cycling or cell component ageing.
Chamber temperature range: -60C to 180 C
Temperature change rate: Heat up to 3C/min, Cool down 2C/min
Temperature fluctuation: 0.3C (-60C to 100C), 0.5C (100C to 180C)
Humidity range: 30% to 95% relative humidity
Humidity fluctuation: 3% relative humidity
Front viewing window for ongoing observation
Enquire now
Fill in the form and a member of the Royce team will be in touch.
Thanks for your message, it has been sent.