Veeco Dektak 150
Contact Mode Profilometer
Contact mode profilometer with the function to measure the thickness of thin films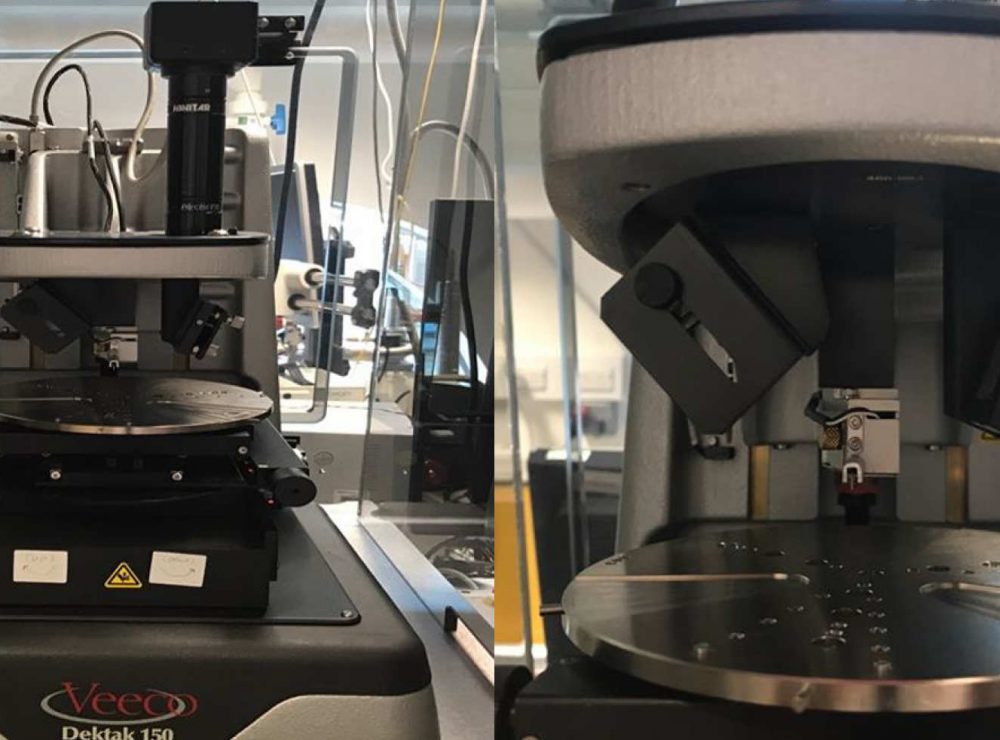 Veeco Dektak 150
Partner / Location:

Imperial College London

Contact:

Dr Peter Petrov
Enquire Now
Detailed Description
The Dektak 150 is a contact mode profilometer with the function to measure the thickness of thin films. It demonstrates, while comprising of a range of configurations and add-on options for superior programmability, repeatability detailed analysis and low-force characterisation.
Uses/Applications
The Dektak 150 is able to perform 55 mm long scans on up to 90 mm thick samples fitted on 150 mm (in diameter) vacuum chuck.
Enquire now
Fill in the form and a member of the Royce team will be in touch.
Thanks for your message, it has been sent.