Overview
Stand Out Skills is a webinar series for early career researchers working in materials science disciplines. Hosted by experts, each episode will explore useful presentation, communication, or career skills for researchers which aren't normally taught as a part of traditional education pathways for materials scientists.
Through Stand Out Skills webinars, you will learn a host of new abilities to complement your research career, including how to build your own research website, improve your academic CV and utilise new technologies to present your work more effectively.
The series will support your early career journey and help you to build a repertoire of valuable new skills to distinguish yourself and thrive in your research community.
About the webinar
In this talk Dr Chris Hamlett, National Outreach Officer for Discover Materials, will discuss his pathway through materials science, from a less than perfect start as an undergrad, through to discovering materials science. He will expand on how his multidisciplinary research background in chemistry and physics helped on his path to making a career around inspiring the next generation of materials scientists.
As well as covering Chris's own experiences in outreach, the talk will go into how you can apply for funding towards your own outreach and supporting others in their own development.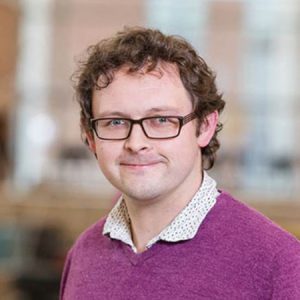 About the host
Dr Chris Hamlett is the National Outreach Officer for Discover Materials, and coordinates the national approach towards raising awareness of the prevalence of materials science and engineering in day-to-day life. Through events, conferences and workshops; Chris works with schools, families and community groups to demonstrate that materials science and engineering is a viable and exciting career path
Chris completed his PhD in the School of Chemistry at the University of Birmingham before going on to a postdoc position in the Physics and Maths team at Nottingham Trent University (NTU). He worked as a lecturer in both Chemistry and Physics at NTU,  as well as holding positions at the University of Wolverhampton at the University of Birmingham prior to him joining Discover Materials in 2019
Links