Oerlikon Leybold Vacuum, Univex 300
Thermal Metal Evaporator
The equipment is not available until May 2021 due to being relocated.
The Thermal evaporator uses thermal heating to heat up a solid target source in a boat such as tungsten boat to its melting temperature, causing atoms evaporated from the target to coat substrate in the vacuum chamber.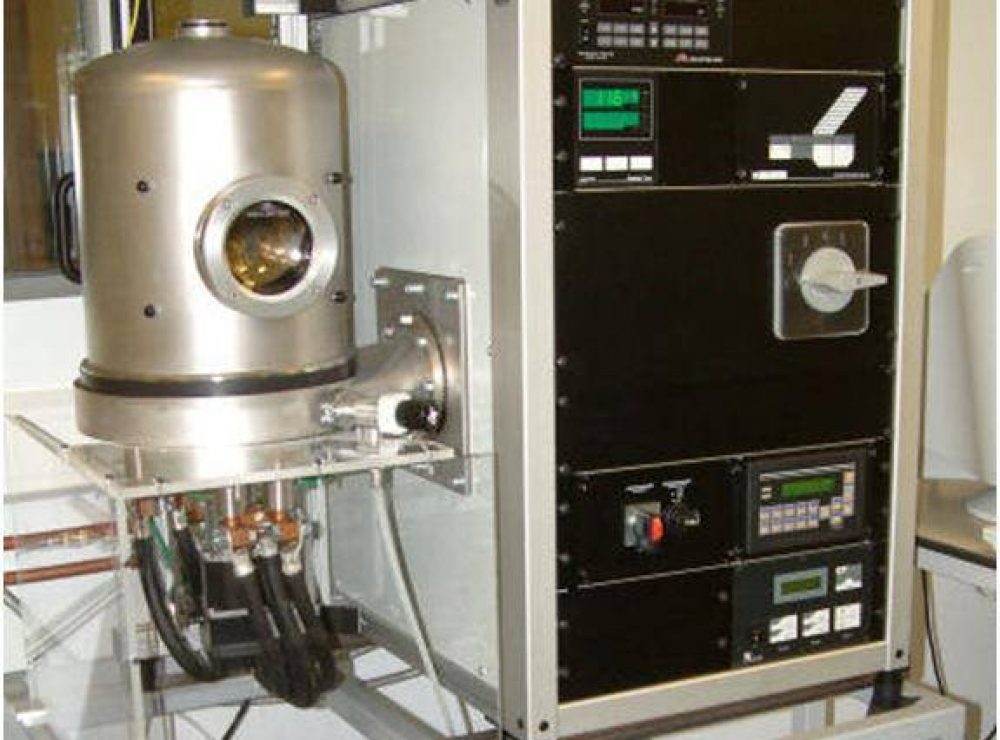 Thermal Metal Evaporator
Partner / Location:

University of Leeds

Contact:

Chris Wood
Enquire Now
Detailed Description
The Leybold UNIVEX 300 thermal evaporator has a base pressure of 3×10-6mBar with rotatory rough pump and turbo pump. The evaporator is used mainly for ohmic contact with Au/Ge/Ni alloy. It has 5 boats that can potentially have more materials for evaporation.
Enquire now
Fill in the form and a member of the Royce team will be in touch.
Thanks for your message, it has been sent.