FEI 650 FEG-ESEM
Quanta 650 Scanning Electron Microscope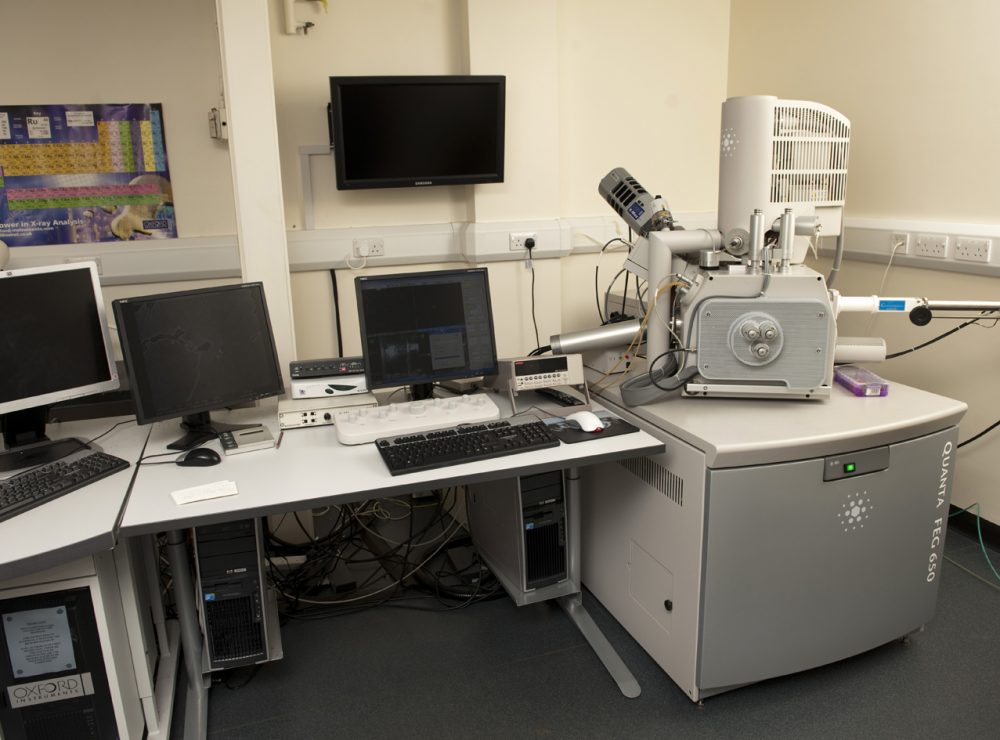 Quanta Scanning Electron Microscope
Detailed Description
FEI Quanta 650 FEG-ESEM with SE and BSE detectors suitable for high vacuum and variable vacuum modes. Also fitted with a KE Centaurus panchromatic CL detector, an Oxford X-max 80 SDD (liquid nitrogen free) EDS with INCA 350 software and an Oxford/HKL Premium Nordlys S EBSD system.
Enquire now
Fill in the form and a member of the Royce team will be in touch.
Thanks for your message, it has been sent.