3D X-ray Computer Tomography Cabinet System
Nikon Xtek XTH-225
Our three Nikon Metrology systems are best suited for larger samples, from a few mm diameter to approximately 20 cm diameter. With their high-power 225 kV and 320 kV x-ray sources, they can achieve transmission of sample up to approximately 30 mm steel. Our two walk-in bay systems are additionally well suited for in-situ work, using one of our in-situ rigs.
The Nikon Metrology XTH 225 kV cabinet system – for samples of a few cm diameter and less than 30 cm in length.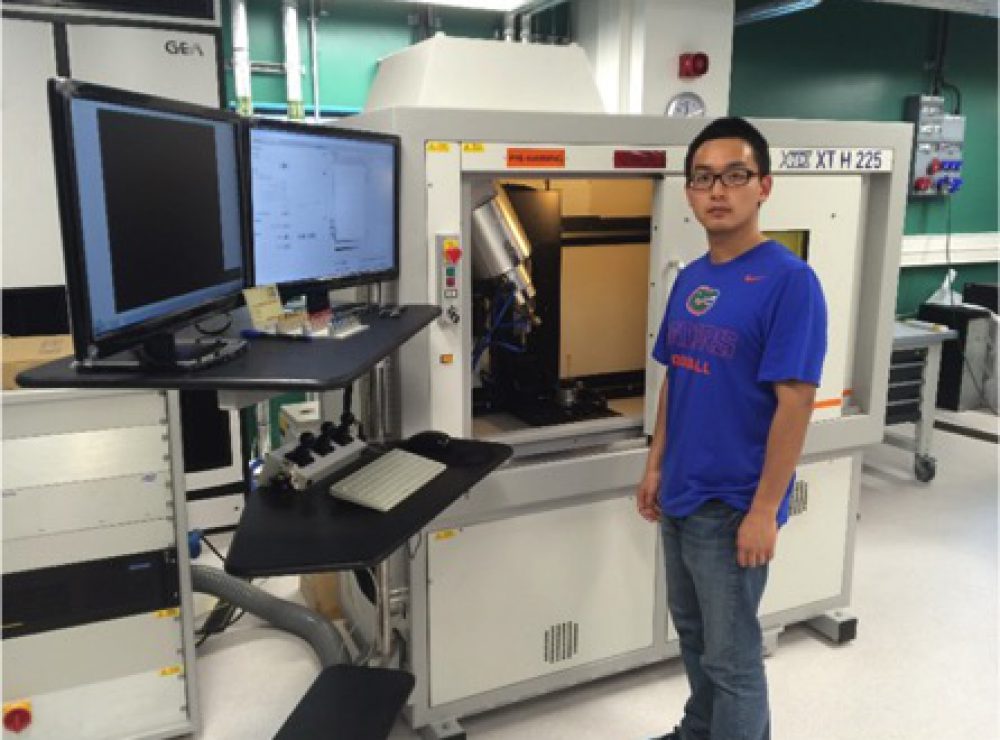 Nikon Xtek XTH-225
Detailed Description
The XTH-225 cabinet system is a standard X-ray Computed Tomography (XCT) system produced by Nikon. It is ideal for small specimens of less than 300mm in height and 180mm in width.
Key Features
Typical scan times using the Nikon Metrology 225/320 kV Custom bay vary from 10 to 120 minutes.
The resolution will vary from 3 to 104 µm for specimen areas with a diameter of < 10 mm and up to 300 mm diameters respectively.
Specimens larger than 300 mm can be analysed by taking linked scans that can then be pieced back together during the reconstruction stage, however this capability is limited by the cabinet size
225 kV Reflection target
Max kV: 225 kV
Max power: 225 W
Spot size: 3 μm up to 7 W, 225 μm up to 225 W
Detector
Varian 4030
14-bit
2300 x 3200
127 μm pixel size
Upto 3 fps in binning 1 and 7 fps in binning 2
Enquire now
Fill in the form and a member of the Royce team will be in touch.
Thanks for your message, it has been sent.