Nikon Xtek XTH-225
3D X-ray Computer Tomography Cabinet System
Standard X-ray Computed Tomography (XCT) system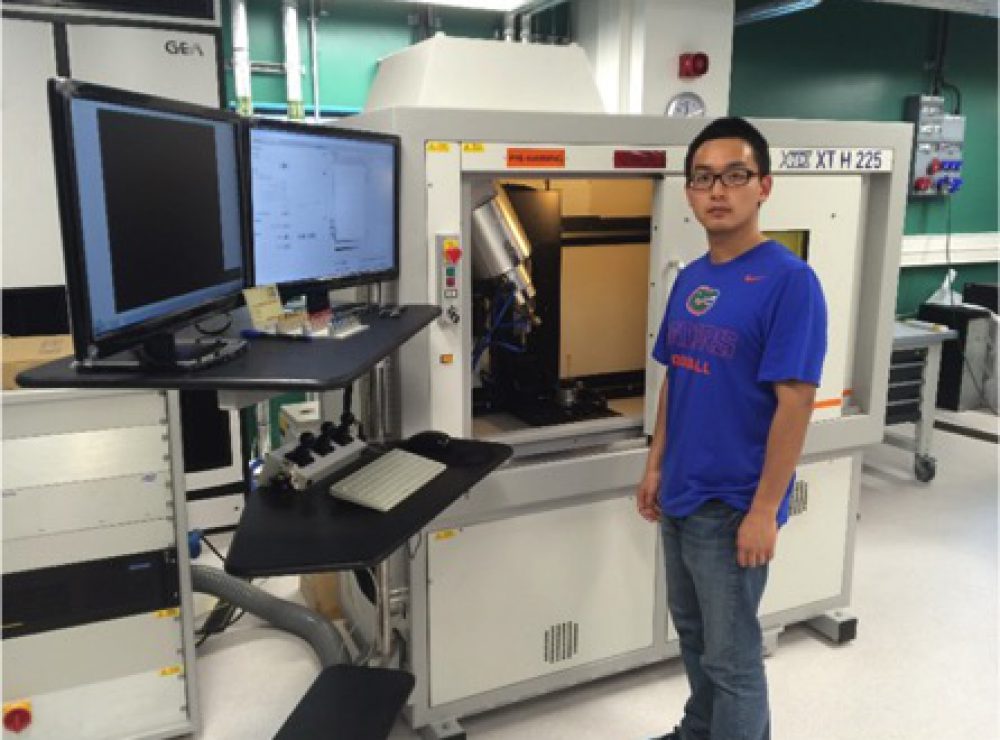 Nikon Xtek XTH-225
Partner / Location:

University of Manchester

Contact:

Dr Helen Ryder
Enquire Now
Detailed Description
The XTH-225 cabinet system is a standard X-ray Computed Tomography (XCT) system produced by Nikon. It is ideal for small specimens of less than 300mm in height and 180mm in width.
225 kV Reflection target
Max kV: 225 kV
Max power: 225 W
Spot size: 3 μm up to 7 W, 225 μm up to 225 W
Detector
Varian 4030
14-bit
2300 x 3200
127 μm pixel size
Upto 3 fps in binning 1 and 7 fps in binning 2
Enquire now
Fill in the form and a member of the Royce team will be in touch.
Thanks for your message, it has been sent.